'Darcey & Stacey': How Darcey and Stacey Silva Prepare for Their Trip to Los Angeles
On the new 90 Day Fiancé spinoff, Darcey & Stacey, Darcey and Stacey Silva have finally decided to take a much-needed trip to Los Angeles. They might be making a move there to focus on their company, House of Eleven. This week, the twins get ready for their trip, and it's an eventful experience.
Darcey and Stacey discuss a possible move to LA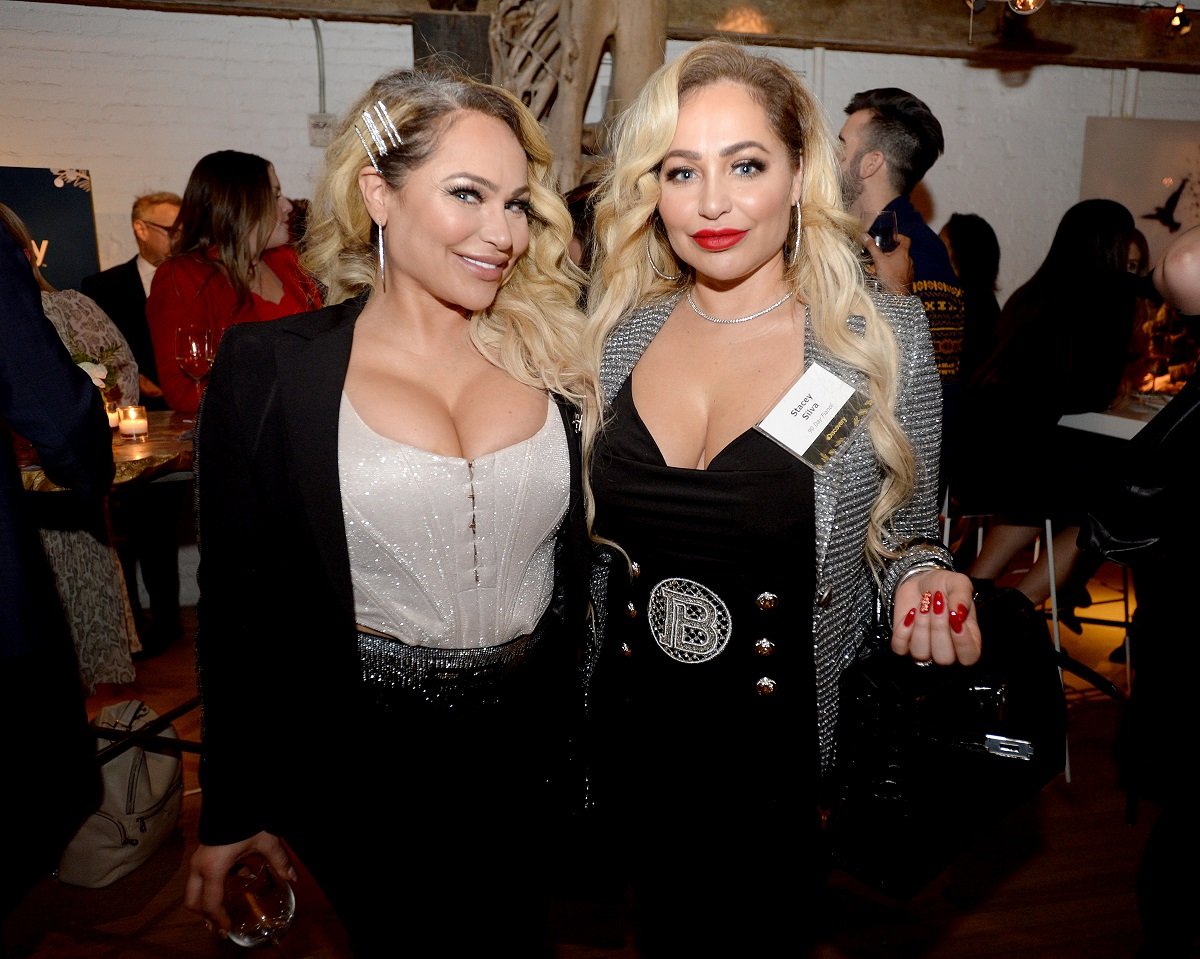 Darcey and Stacey recently had a serious talk over pedicures about the future of their company. The twins created House of Eleven back in 2010 in LA with their father, Mike, after Darcey and Stacey were each divorced. They created it in honor of their brother who passed away from cancer.
"I just feel like it's time to go back and focus on our legacy again," Darcey tells her sister, who agrees. They plan to travel to the West Coast to look at some housing options. After Darcey speaks to her daughters about the possible move, they seem on board, and the future looks bright for the family.
How Darcey and Stacey prepare for their trip to LA
The duo now has to prepare for their upcoming trip, and of course that includes a spray-on tan. "Going to LA, preparing for LA, is always a process with us," Stacey tells the cameras.
Darcey says, "Out with the old, in with the new." They talk about getting new extensions, as well as achieving that glow that they're looking for.
The twins head outside with their hair back. They spread out a tarp that they'll use during the process of getting the perfect tan. They each lay down on their backs, and get some sun while they wait for their friends to arrive to assist them.
Their friends, Reina and Debbie, come over to help in the process. Darcey and Stacey remove their coverups and get on the tarp for their new spray-on tans. First, they wrap their hair in towels while in their bathing suits. Debbie sprays Darcey, who makes swaying motions as she's sprayed down. Reina takes care of Stacey's tan, who does jazz hands as she's being sprayed.
Darcey says she feels like it's turning her orange. Reina replies that it takes a few days to see the correct results. They finally put their coverups back on and carry the tarp inside after an eventful time outside.
The trip to LA gets canceled
Later on, Stacey comes over to pack with her sister, and their father interrupts to speak with them. He mentions that they should cancel the trip, considering everything with the coronavirus (COVID-19). "This virus is, it's dangerous," Mike tells his daughters. "So I think you should cancel the trip."
Darcey and Stacey heed their father's advice and cancel their trip, at least for now. It's a major bummer for them, considering they were so ready to get over there to begin this new exciting chapter in their lives. However, the decision to postpone the trip makes sense, considering how bad things get with the coronavirus.
Although the trip is canceled, at least the twins are sporting killer tans.