'Darcey & Stacey': How Does Darcey React When She Learns That Stacey and Florian Were Secretly Married?
On the new TLC series Darcey & Stacey, Stacey Silva and her fiancé, Florian Sukaj, decide to get married in quarantine during the coronavirus (COVID-19). They have the ceremony in secret, but eventually the news has to come out. This week, Stacey reveals that she and Florian are now married. How does Darcey Silva react? We have all the important details below.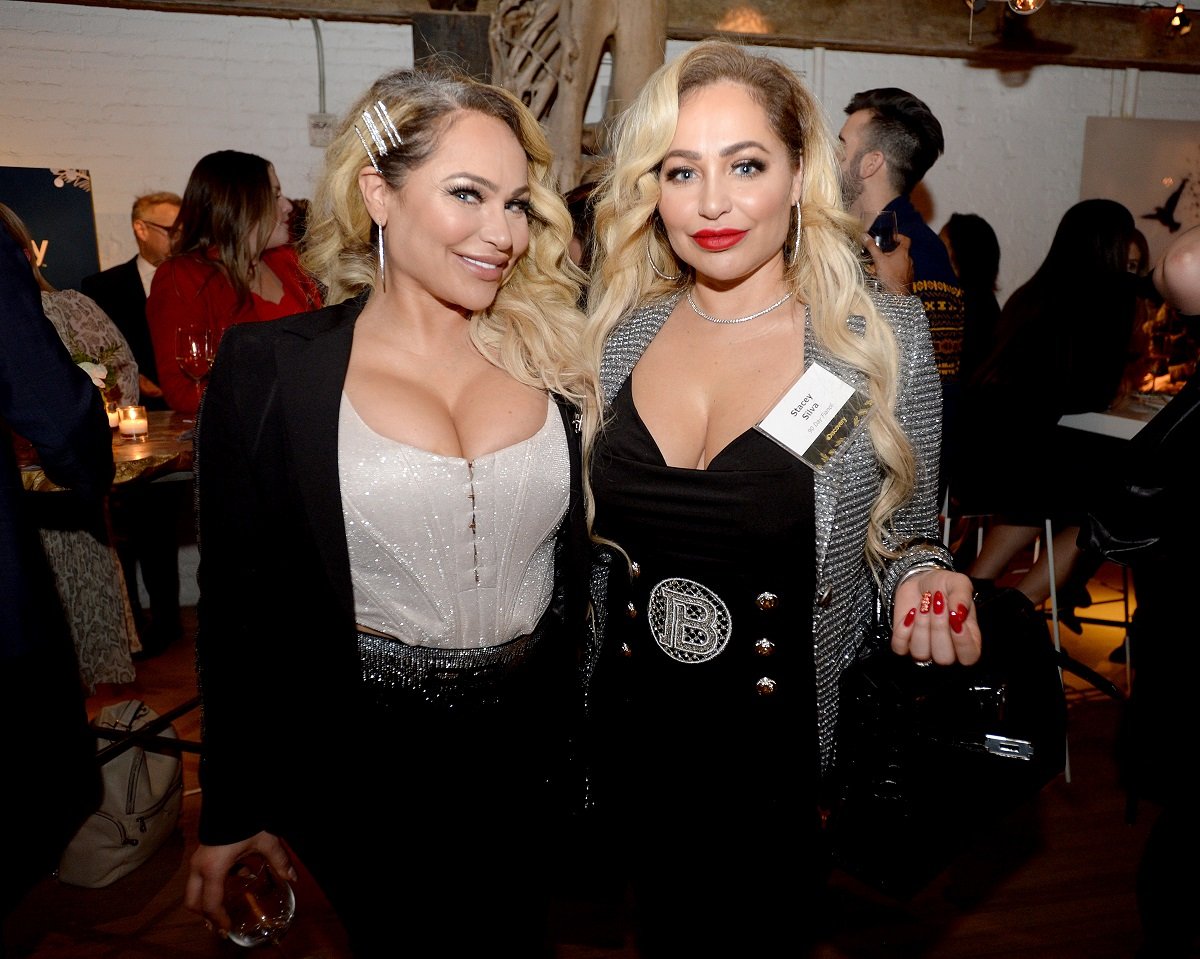 Stacey Silva and Florian Sukaj get married without telling Stacey's family
Florian is in the United States on a K-1 visa, and the courthouses are closing because of lockdown for the coronavirus (COVID-19). They decide to get married ahead of schedule. "So Florian and I decided that we're going to move the wedding date up, and get married tomorrow," Stacey admits. They choose the date of 4/20/20, and decide not to tell Stacey's family about their plans either.
Florian mentions to Stacey about her family understanding their decision, and Stacey says, "I mean, yeah, that's not how I wanted it to be. I really wanted everybody to be there. Be able to celebrate the way we dreamed of, but, I feel like it's better just to keep it to ourselves. And just get married, and tell them later. We don't need people in our ears trying to say it's not the right time, or why'd you do it like this."
The couple planned to get married in their new apartment, and they go through with the ceremony with an officiate. However, when the officiate asks for their marriage license, it's revealed that it was done in Middletown, Connecticut, so the wedding must be in Middletown. The couple races to Stacey's father's house, where they are hastily married in front of the house late at night. It's now official, but Stacey still needs to tell her twin.
How does Darcey react when she learns that Stacey and Florian were secretly married?
Stacey decides to reveal the news at a park right by a lake, where they set out a blanket to relax. The meetup with Darcey is actually so Stacey and Florian can meet Darcey's new live-in boyfriend, Georgi Rusev.
Darcey and Georgi arrive, and they all exchange pleasantries. Florian even takes temperatures before they enjoy their picnic by the lake. Stacey asks how it is living together, and Darcey reveals that it's going well. But, a bomb is dropped when it's revealed that Georgi is currently going through the process of getting divorced, and he's still married.
Stacey admits to the cameras that she's "shocked and surprised." She was already worried that her sister was "moving on too fast." Stacey wants to make sure Darcey is alright with things, and she admits she isn't, but she wants to work things out with Georgi.
Next, Stacey reveals that she and Florian are now married. "You're not the only one married," Stacey says. Darcey asks what she means, and Stacey holds up her ring she's wearing.
"What are you talking about?" Darcey says.
"We're married," Stacey tells her. Darcey gets a look on her face, clearly confused. "We did it. It's official," Stacey continues.
"What the hell just happened in quarantine?" Darcey says to the cameras. "I'm literally down the hall from her. Why didn't she call anybody? And she could have FaceTimed us."
Darcey asks why Stacey kept things from them, and she says the last time they left things, Darcey was "kind of upset with Florian" and Stacey. She says she didn't need the "negative feedback."
Darcey shows Stacey some videos that could change everything
However in the moment, Stacey doesn't yet know that the woman Florian has been pictured with before sent videos to Darcey. She reveals the news to Stacey shortly after learning of their new marriage.
"In any other moment, I'd be annoyed that Stacey got married during the quarantine," Darcey reveals to the cameras. "But, what I know that she doesn't know worries me. She has no idea about these new videos of Florian. I don't even know how to tell her. Or if I even want to tell her right now. This will devastate her."
Darcey takes her sister off by themselves and shows Stacey the videos that are supposedly of Florian. The first video is Shanti and another man in bed together, though it's unclear if it's Florian based on the angle of it. The next video is clearly Florian and Shanti doing what looks like pretending to have intercourse.
After seeing the evidence, Stacey drives off and leaves Florian behind, and it's unclear where their relationship currently stands. Stacey revealed the news of her marriage to her sister, but she quickly learned some new details that could change everything.