'Darcey & Stacey': How Old Are Darcey and Stacey Silva?
Darcey & Stacey Season 2 saw Darcey and Stacey head to Turkey for plastic surgery and a relaxing vacation. Unfortunately, the vacation ended in drama, with Darcey and Georgi Rusev calling it quits over the phone. Now, it seems like Darcey Silva may need to go back on her seemingly perpetual hunt for love. That could mean seeing more of the Silva twins soon on TLC, which may be no surprise given how long their history with the channel is. How old are Darcey and Stacey Silva during Darcey's love quest? 
How old are Darcey and Stacey Silva?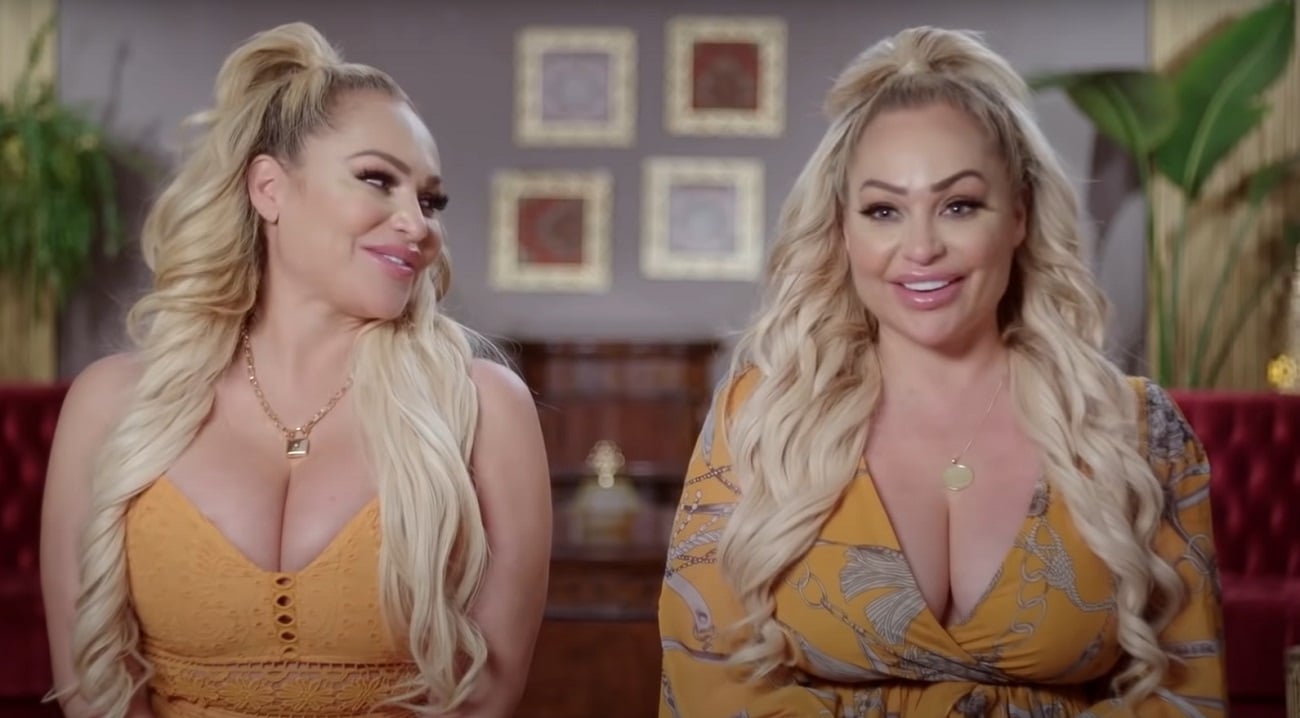 Darcey & Stacey stars Darcey Silva and Stacey Silva have become TLC mainstays thanks to both 90 Day Fiancé and Darcey & Stacey. So how old are Darcey and Stacey? 
The two are twins, so we only have to answer that question once. Both Silva sisters are 47, having recently celebrated their birthdays on September 23. What about their Darcey & Stacey beaus, however? How old are Florian Sukaj and Georgi Rusev?
Actually, Florian is the younger of the two. Florian is about 15 years younger than Stacey Silva, per Screen Rant, which would mean he's roughly 32 years old, although the model hasn't explicitly stated his age. Florian started dating Stacey Silva when he was 25 years old. 
Meanwhile, Georgi Rusev is two years older at 34, per Soap Dirt. Both Darcey and Stacey prefer dating younger men — something that has been apparent for Darcey since her time with Jesse Meester on 90 Day Fiancé. That being said, both Georgi and Florian are older than Meester, who turns 29 at the end of 2021. 
When did Darcey Silva first appear on '90 Day Fiancé'?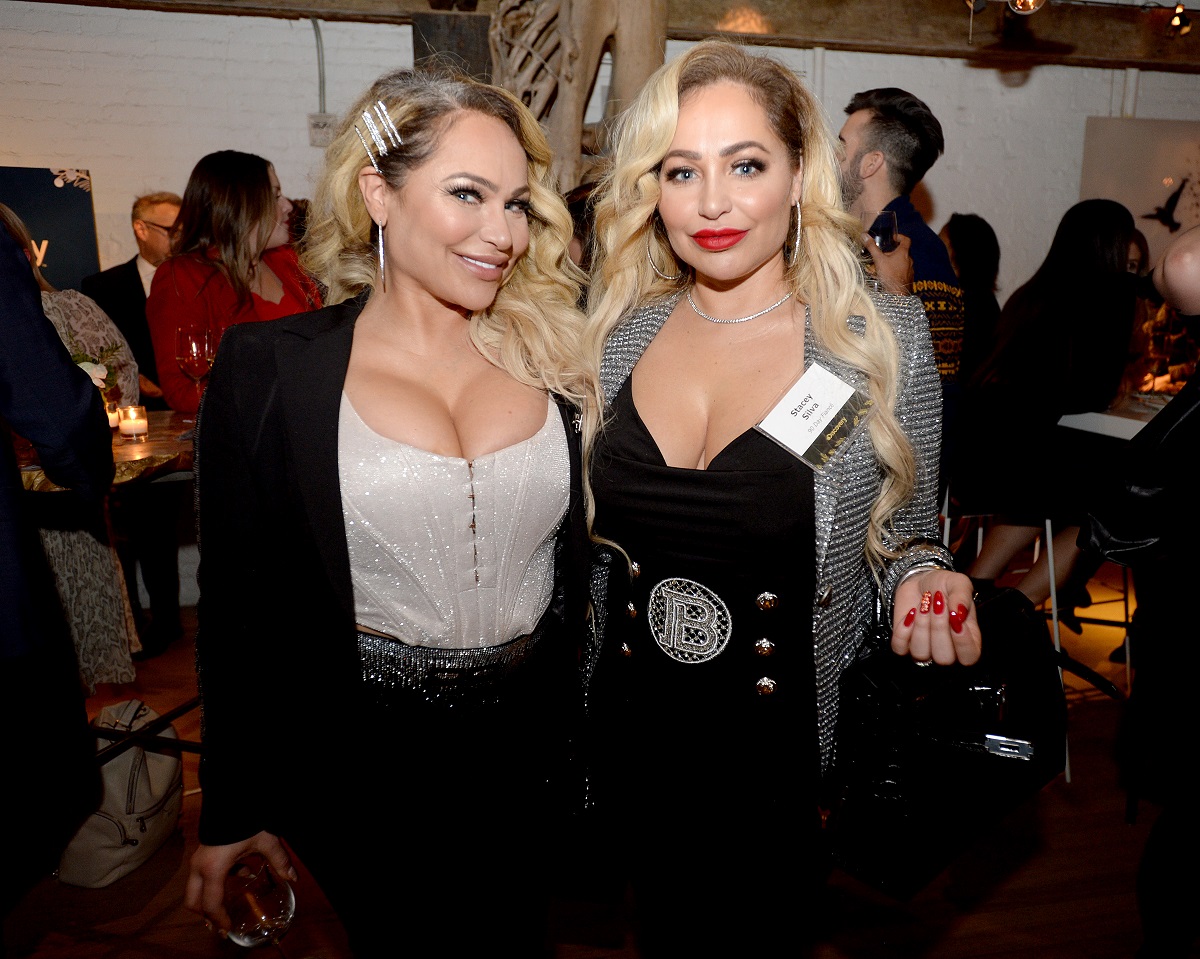 Darcey & Stacey may be Darcey Silva's latest focus, but she originally started out with TLC on 90 Day Fiancé. How old was Darcey Silva when she started on the show? 
Darcey Silva first appeared on 90 Day Fiancé: Before the 90 Days Season 1 and Season 2. Season 1 first aired on August 6, 2017. At that time, Darcey Silva was 42 years old, and Jesse Meester was 24. 
Since then, Darcey has also appeared in 90 Day Fiancé: Before the 90 Days Season 3 and Season 4, this time with Tom Brooks from the UK. Darcey Silva has also appeared on the 90 Day Fiancé spinoffs Pillow Talk, B90 Strikes Back!, and Self Quarantined. 
Darcey and Georgi just called it quits on 'Darcey & Stacey'
Darcey & Stacey fans got to see some major drama go down during the twins' trip to Turkey. Darcey Silva decided she needed to have a very serious chat with Georgi Rusev, one that resulted in her calling it quits with her Bulgarian beau. 
"I wasn't quite sure what kind of mood or demeanor you were gonna be in because the goodbye that you gave me when you left Connecticut wasn't very nice. It was very hurtful. Do you even love me, Georgi?" Darcey asked. 
When Darcey left for Turkey, Georgi was surly, to say the least. The two had been butting heads over Darcey contacting his ex-wife, Octavia, and Georgi decided to contact Darcey's ex, Jesse. Darcey went on to add that she felt as if Georgi treats her as if he hates her. 
When Georgi protested that he feels as if Darcey rarely acknowledges how her actions affect his feelings, she decided she was finished. 
"OK, you know what, I'm gonna say my piece right now because I think I deserve much better than what I'm getting," she told Georgi. 
"I don't want a relationship like this, I deserve more. I don't think you treat me like how a fiance should. And you have plenty of time in the apartment before I get back to figure things out, but I can't do this anymore."