'Darcey & Stacey': How Old Are the Silva Twins?
Darcey and Stacey Silva recently got their own 90 Day Fiancé spinoff: Darcey & Stacey. TLC fans get to watch as the twins who love famously hard try and navigate their dating lives. In the show's first season, there's already plenty of drama.
But who exactly are Darcey and Stacey, and how old are they?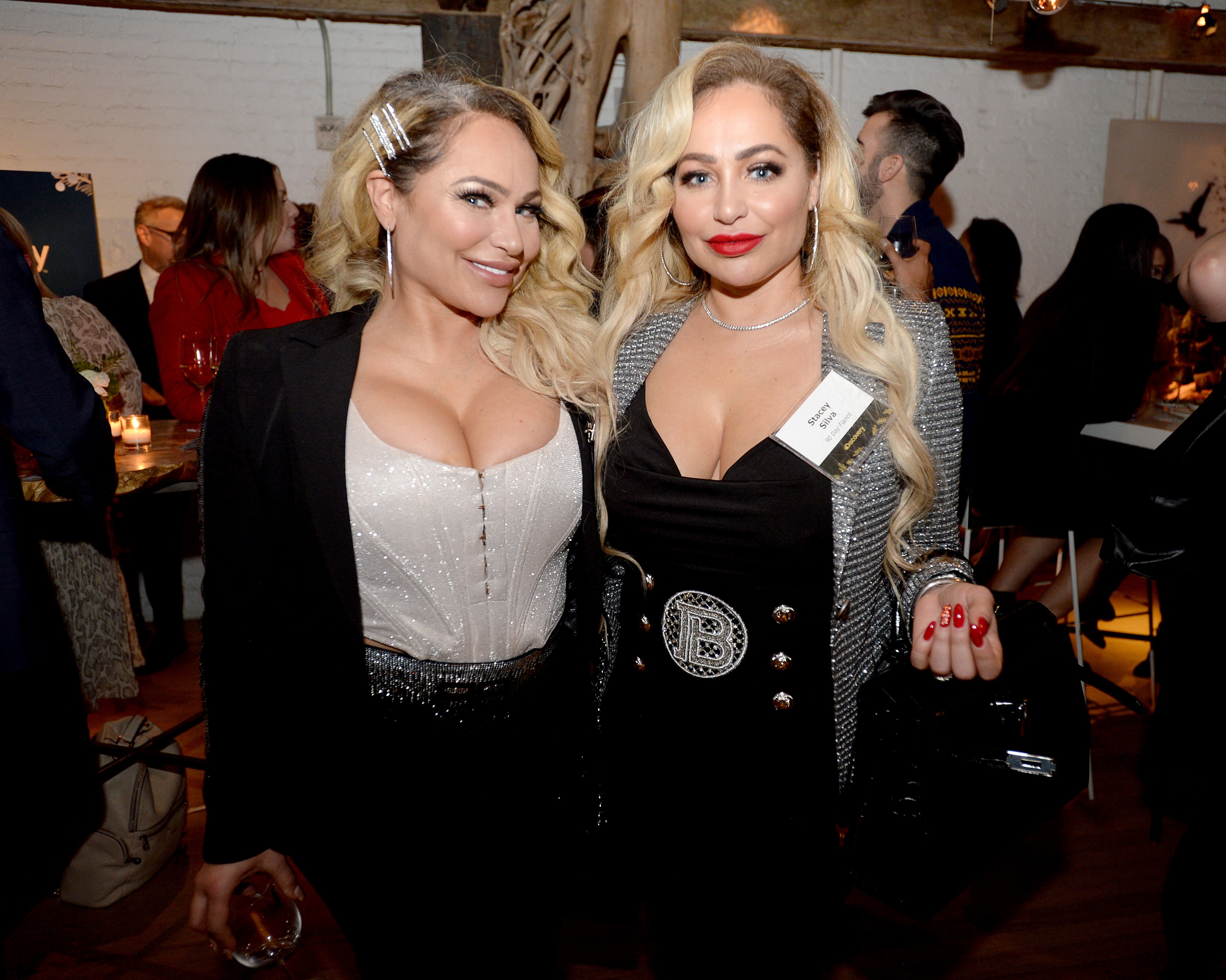 Darcey Silva's '90 Day Fiancé' journey
90 Day Fiancé fans first met Darcey in 2017 when she appeared on the franchise with her then-boyfriend Jesse Meester. After that relationship didn't pan out, fans saw her again on 90 Day Fiancé: Before the 90 Days with her now-ex-boyfriend Tom Brooks.
Darcey spoke to Entertainment Tonight about the differences between her relationship with Jesse and her relationship with Tom. She said her relationship with Jesse was "toxic, fiery" and "passionate." She said they had a very strong physical connection. Her relationship with Tom, on the other hand, was more emotional because they'd spent so much time growing their friendship online.
Now, TLC fans are watching Darcey on Darcey & Stacey try to make things work with her new Bulgarian boyfriend, Georgi Rusev.
Stacey Silva on 'Darcey & Stacey'
Stacey was a strong support system for Darcey during her time on 90 Day Fiancé. Being twins, they're very close.
On Darcey & Stacey we watch Stacey in her relationship with her fiancé Florian. Recently in the show, the couple has been dealing with a bit of a scandal. Florian was photographed with another woman. However, he apologized to Stacey with a romantic gesture of chocolate and strawberries and she seemingly forgave him. But their story's not over just yet.
How old are Darcey and Stacey Silva?
Darcey and Stacey are 46 years old. But, as fans can see, they tend to date younger men. Florian, for example, is 15 years younger than Stacey.
Outside of TLC, Darcey and Stacey own a clothing brand called House of Eleven, which they founded in 2012. The line has been seen on the likes of Nicki Minaj and Demi Lovato.
Before House of Eleven, the twins co-founded a production company called Eleventh Entertainment.
TLC fans love to watch and root for Darcey and Stacey because they wear their hearts on their sleeves. Fans also love to gain a peek into their close relationship as sisters.
"Stacey and I are very tight-knit," Darcey told ET of her relationship with her sister and what fans can expect from Darcey & Stacey. "People will see a little more of our story — past, present and future. We always have each other's backs in the end. I know we have our moments … but it's because we love each other and we want each other to have the best."