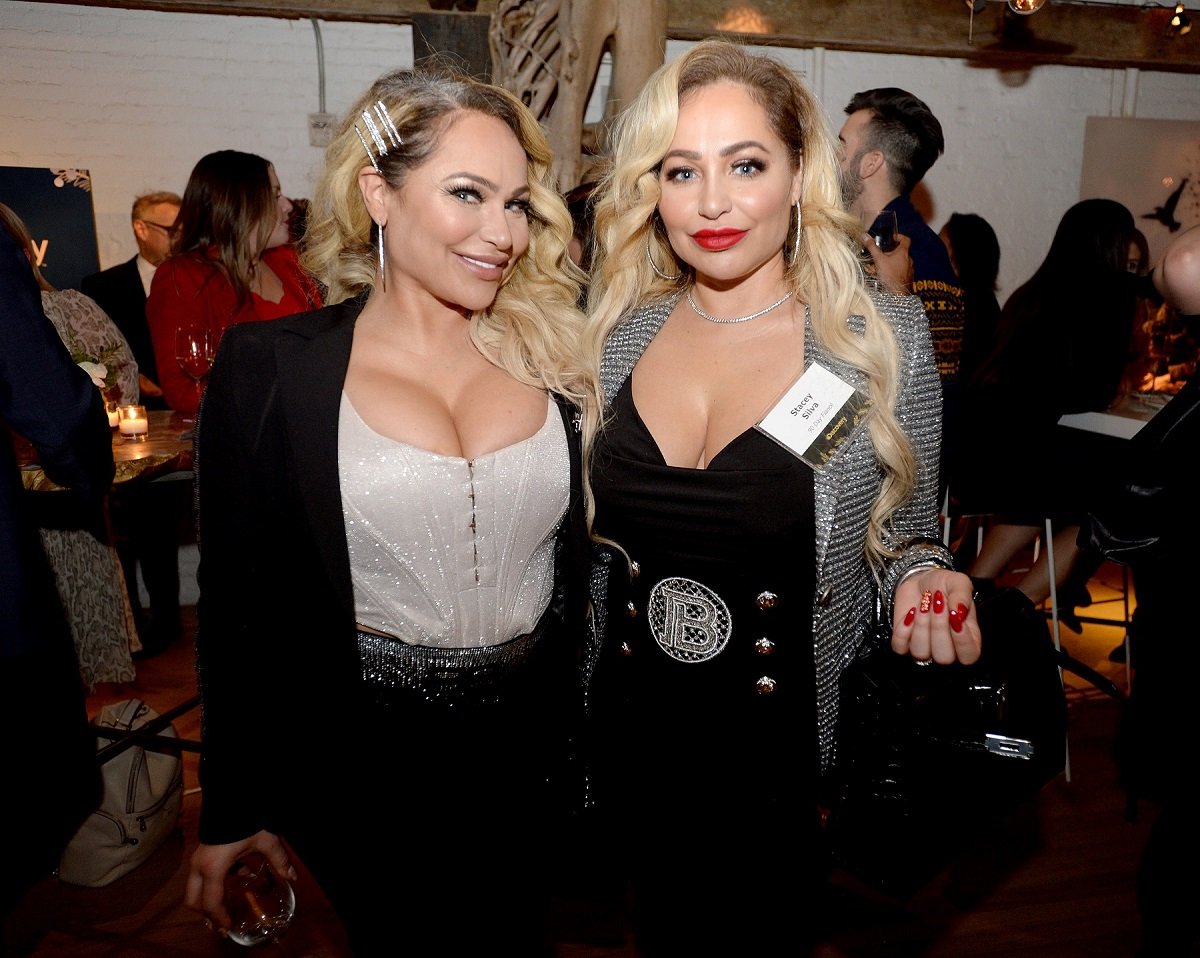 'Darcey & Stacey': Plastic Surgery Center in Turkey Receives Chilling Reviews
'Darcey & Stacey' stars Darcey Silva and Stacey Silva went to Comfort Zone in Turkey for their plastic surgery, but the center has some chilling reviews from clients.
Darcey & Stacey is seeing the Silva twins head to Turkey for a plastic surgery splurge. Darcey Silva and Stacey Silva teased their "twinsformation" in Istanbul as a sort of spiritual experience for the two — something to affect both their inner and outer selves. And while the Silvas seem happy with the result of their surgeries, not everyone feels the same way. In fact, the plastic surgery center they went to has some alarming and chilling reviews from past clients online. 
Darcey Silva and Stacey Silva call procedures a journey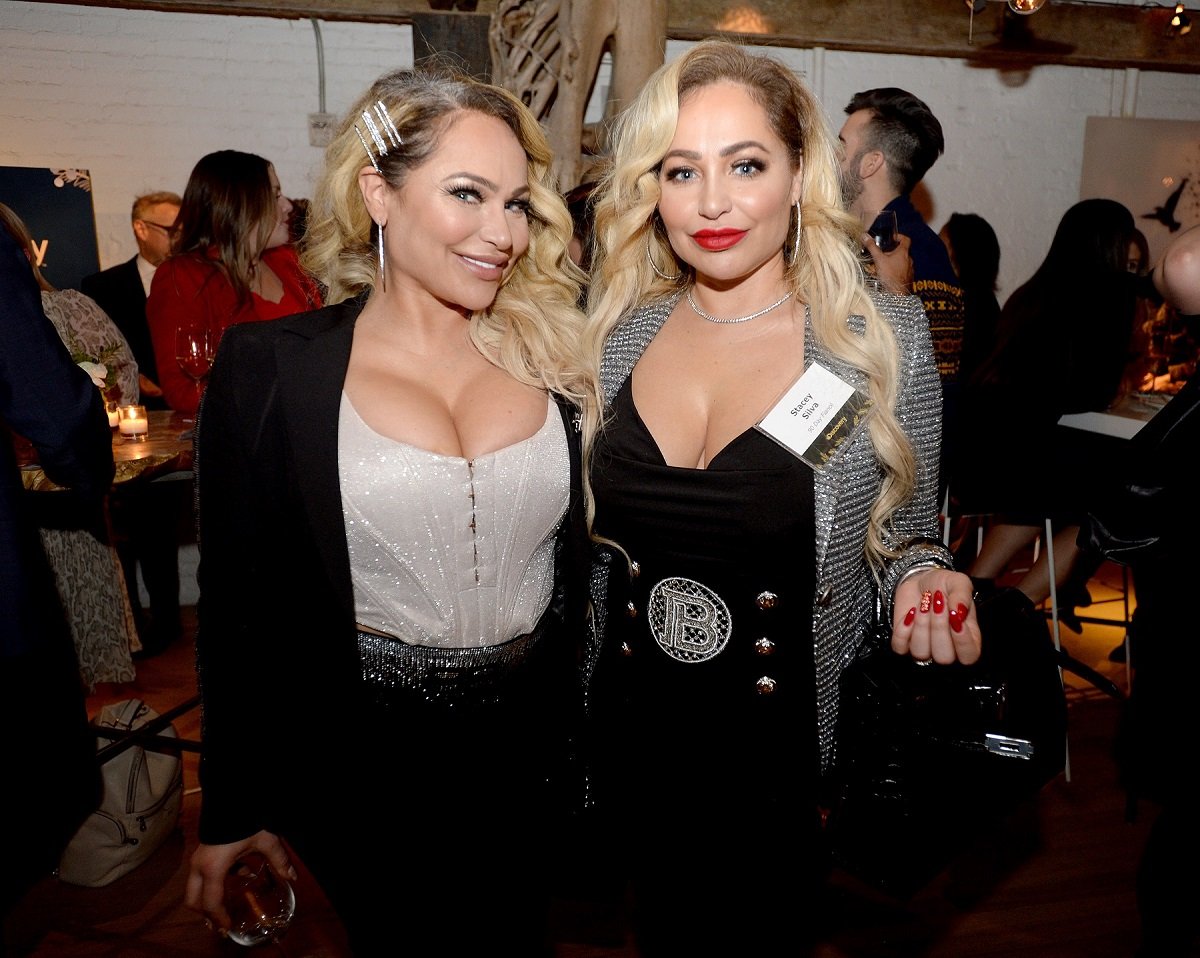 As it turns out, the Darcey & Stacey stars decided to go to Turkey for their plastic surgery "twinsformation" on a whim — they both suggested the location to one another.
"We were researching places, and for some reason, I felt Turkey and she felt Turkey, so we figured out we'd pick the best doctor for us and we had consultations. We wanted to go on this inward-outward journey together, just us. Obviously, we took our precautions," Darcey Silva told Entertainment Weekly.
"We wanted everything lifted up on our bodies. Everything's just lifted up. We got a little lip lift, a little nose lift, a boob lift, you know, snatched in the waist. Everything's just a little bit more refined. We feel lighter," she told Entertainment Tonight.
Darcey Silva went on to add that for her and Stacey Silva, their trip was a form of "spiritual journey." She suggested that their outer transformation reflected their inner changes and that the two went hand-in-hand.
"We're the better versions of ourselves, that's how I feel, but it starts from within. And going there together, as twins, we bonded more, like, it was a whole experience," Darcey told ET. 
"And I feel like we had confirmation once we left Connecticut because we were getting all these amazing signs … we just felt very protected there, we felt the history, we felt, like, freed, we felt re-birthed. And I would never take that situation or journey back. This was the best thing we've ever done for ourselves. We came back healed."
'Darcey & Stacey' plastic surgery center blasted online
The surgery center Darcey Silva and Stacey Silva attended in Turkey is named Comfort Zone. And while the Darcey & Stacey stars seem happy with their surgeries, there are a troubling number of comments and reviews online from other clients who don't feel the same way. 
The Mirror reported that a woman named Zara Rodriguez signed on for a tummy tuck and breast implants at Comfort Zone, only to have her implants leak and become infected. As a result, she had all of her breast tissue removed. 
The Sun shared a similar report from a woman named Jenny Valley, who attended Comfort Zone for a BBL. She said they botched the job, adding incisions that she didn't request and placing fat in the wrong area.
A variety of other reviews feature patients claiming they received infections from their surgeries at Comfort Zone.
The Silva twins enjoyed their time there
Despite some of the damning reviews Comfort Zone has received online, Darcey Silva and Stacey Silva say they enjoyed their experience there and that they're happy with the results. 
"We did a lot of research on the doctor and the clinic that we chose and we are so happy with the results … and the care that we had," explained Stacey Silva to ET. 
"It was like, five-star treatment. We've had surgery in Beverly Hills in the past, and Miami too, but for us, this was different. And for us, the best experience," the Darcey & Stacey star added.
"We felt very safe. We had nurses around the clock. We did multiple surgeries at once. We've had multiple surgeries before," Darcey explained.