'Darcey & Stacey': The Season 2 Premiere Starts With Drama Between Darcey Silva and Her New Fiancé
The hit 90 Day Fiancé spinoff Darcey & Stacey is back. Darcey Silva is in a relationship with her fiancé, Georgi Rusev, and they've had drama in the past, but it seems like they still do if the beginning of the premiere episode of season 2 is anything to go on.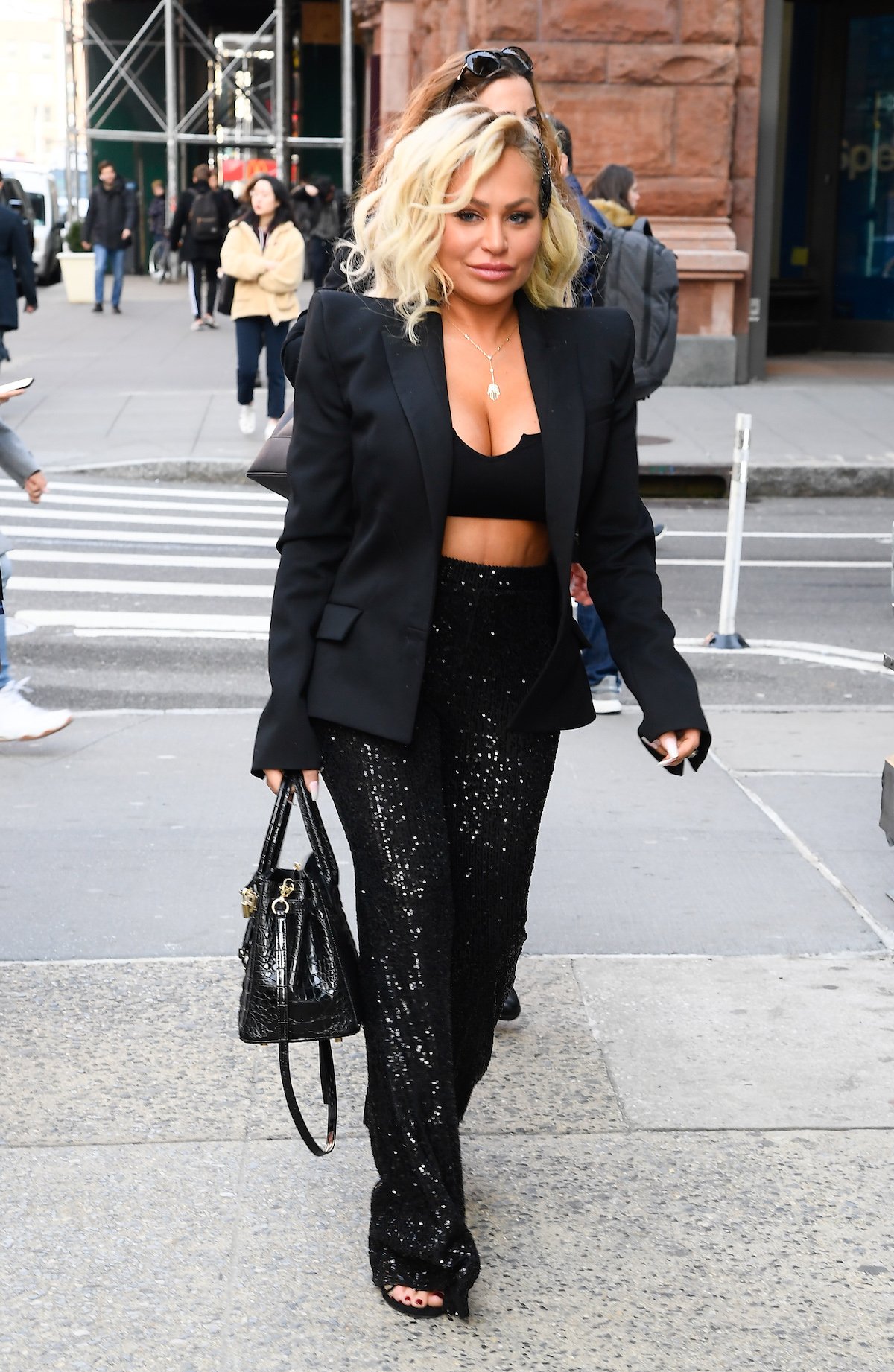 The drama continues between Darcey Silva and Georgi Rusev in season 2 of 'Darcey & Stacey'
The premiere of the new season, which dropped on July 19, begins with drama between the couple, and things pick up 48 hours after Georgi proposed to Darcey. The night previously before we see Darcey again, she was with friends and her sister, Stacey Silva, "celebrating" her engagement, and she and her fiancé got into "a huge fight."
"I wanted to talk to Georgi about some of the concerns that not only I have, but my friends and family have," Darcey tells the camera. "So when I questioned him about it, it just escalated, and he left, and I haven't seen him since. I feel like I had the right to ask about my concerns, and I'm tired of asking, to be honest with you." She asked questions about his past during the conversation.
Darcey sits in her apartment, clearly upset. A producer asks the celebrity what occurred the night previously, and she reveals, "Some of those trust issues came back. He didn't wanna hear it. At one point, he walked away."
"So you woke up and he was gone?" the producer inquires.
"Yeah," she reveals. "He knows everything about me and my family. I only know so much. He knows who I am as a person. He doesn't like it, why did he propose?" She starts to cry, emotional about the whole thing. Darcey is clearly upset that Georgi left. 
Darcey goes to talk to Georgi
She goes out with her sister the next day to pick up their mother, Nancy. When Georgi texts Darcey and gets home, Darcey gets dropped off at the apartment, where they talk outside. She admits that if he were to call off the engagement, she'd "be heartbroken." Darcey walks over and greets her fiancé, who wears a hoodie over his head, sunglasses, and lights a cigarette. Darcey asks him what he's "thinking" and what he's also "feeling."
"I'm good," he says. 
Darcey sits down, asking if he wants to "talk" about the situation.
"Talk about what?" he asks her.
"I just feel like you get upset when I ask questions about past or things," Darcey clarifies.
"You know everything about my past, so don't want you to get upset," he says.
Georgi talks to the camera revealing his side of things, saying, "Pretty much the fight start after Darcey come home from hanging out with her friends. She was acting totally different, she was again asking so many question about a past, about my marriage, about my life in D.C. She's worried that I'm not coming from a good place, and you know, was hurt because pretty much she wasn't happy for engagement anymore. So I left."
Georgi continues smoking, and Darcey reveals that she has "trust issues sometimes." 
"It's just sometimes I fear, you know, true intentions," Darcey explains. "It's happened to me in the past so many times." She apologizes for questioning him.
Georgi's room in D.C. gets brought up
"Part of me feels insecure that Georgi still technically has a wife," Darcey says to the camera, as Georgi is still married although he is going through a divorce. "Was he truly ready to propose to me when he's still married? Also the fact that Georgi still has a room in D.C. suggests to me that he's holding onto it, in case we don't work out. It makes me feel like he's not taking our relationship seriously."
Darcey then brings up Georgi's room in D.C., saying there's isn't a "reason" for him to be paying rent there if he's with Darcey. Georgi reveals to the camera that he doesn't "want to talk about the same stuff over and over."
"I explain to her, until my divorce complete, I cannot move from D.C.," he says to the camera. "Because I need to be resident there. That's why I need to keep my room there. She think I'm keeping this for different reasons. If you don't trust me, I don't want to keep talking about it."
Darcey explains that she needs to "hear" how he feels. Georgi doesn't answer, and Darcey tells the camera, "I feel like he's not even willing to talk. I just need a little bit. I just need to know that he's not gonna hurt me."
Next she asks him if he's "happy," and if he's "happy" with them. But Georgi doesn't answer, and Darcey starts to cry. She asks him if he loves her twice, but he still doesn't answer, and Darcey continues to cry.
Flash forward two months later, and Georgi is officially divorced from his wife, and he and Darcey are still together. He even tells Darcey's parents the good news. We'll have to see if things improve for these two as time goes on.