'Darcey & Stacey' Season 2: Stacey Silva Reveals Health Scare and What It Means for Darcey Silva
Did you miss the Silva twins? Well, the ladies are back for Darcey & Stacey Season 2. This go around, the women really focus on themselves and their happiness. Darcey Silva and Stacey Silva go through a number of transformations, both physical and emotional this season. One of the biggest journeys that both twins face this season is trying to get pregnant and dealing with a health scare.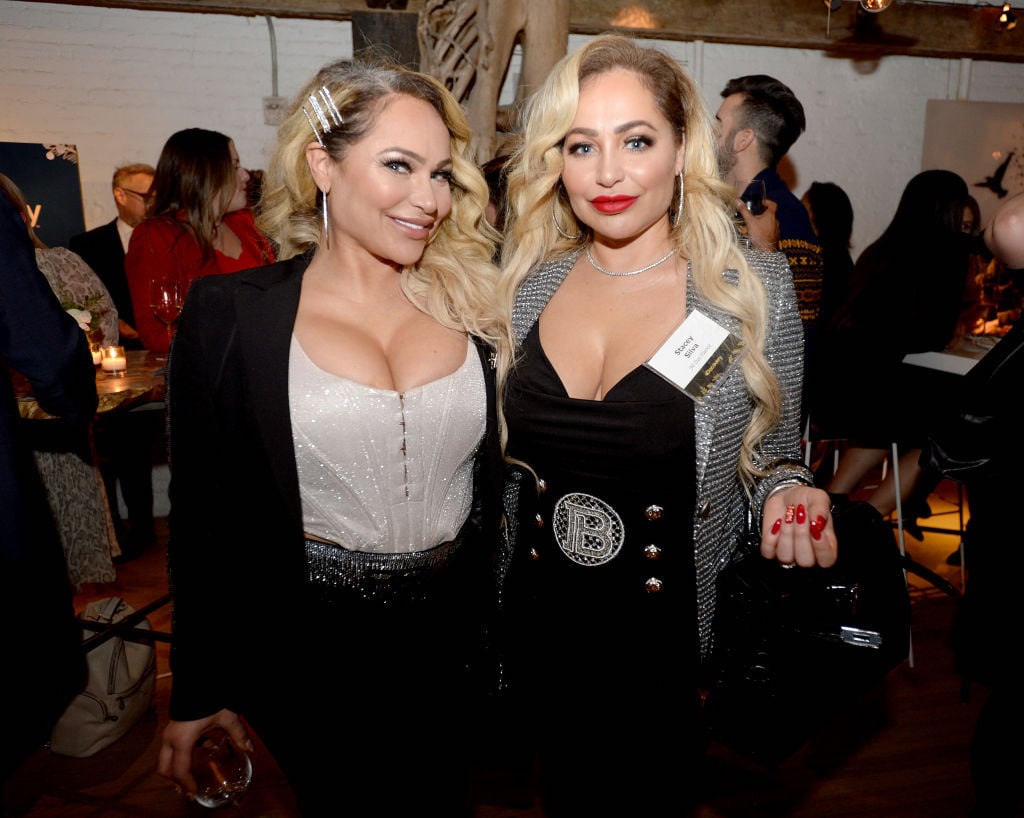 Stacey found a cyst while trying to get pregnant
Though Stacey and her husband, Florian Sukaj, had a rocky time last season, they are now trying to grow their family. But during the process, Stacey found out something serious about her health.
"Time's kind of ticking when it comes to that because of my age," Silva told Entertainment Weekly of trying to get pregnant. "I'm a mother of two amazing teenage boys, and he's a great stepdad. Obviously, it'd be great to have a biological child of our own. It's either in God's hands or up to the doctor, but that's something you guys are going to go along on this journey with, and it's very emotional and even to this day still hard to talk about because I find out I have a cyst and I'm still processing. You'll see that journey and how Florian processes everything. This season you'll get to see the Florian that I know and love and always have. He's a good guy."
How did Stacey's health affect Darcey Silva?
Stacey's road to pregnancy led to her finding out more about her health and potentially saving her life.
"Going on this fertility journey, filming it this season especially was very eye-opening and healing and a blessing in a way, because I found out about a cyst," she said.
Darcey called the cyst a "wake-up" call for her as well.
"For Darcey too, because we're twins," Stacey told the outlet. "We need to make sure that we keep ourselves healthy because I want to be around for a long time, for my sons and future children with Florian, God willing, whatever may be. It is a sensitive subject, especially with Florian, because he dealt with some things with doctors growing up and has some traumas, so it was very tough."
Darcey also decided to get checked up to make sure everything was OK.
"She has to monitor the cyst," Darcey said. "I've decided to get checked out as well because the same thing can happen to me. We have the same DNA, the same genetic makeup, so I'm going to be proactive.
Darcey Silva and Stacey Silva's surgeries
This season is much more health-focused as viewers get to follow Darcey and Stacey as they undergo extensive surgeries in Turkey.
"We did multiple surgeries at once," Darcey said of their time in Turkey. "We've had multiple surgeries before. We had a tummy tuck because we had the kids, and we had our boobs done in Beverly Hills and Miami. This time we just wanted to lift everything up. We knew it was going to be our last time around. We did a little Barbie nose, lip lifts, a buccal fat removal for a snatched jaw, and just a little snatch waist action and a little [boob] lift."
Darcey & Stacey premieres on Jul 19 at 8 p.m. ET on TLC.
RELATED: 'Darcey & Stacey': Everything We Know so Far About Season 2