'Darcey & Stacey' Talk Season 2 'Twinsformation' That Involves Breast Reduction and Nose Jobs in Turkey
Our favorite 90 Day Fiancé twins, Darcey Silva and Stacey Silva, are back ahead of the season 2 Darcey & Stacey premiere, revealing what exactly went into their 'twinsformation' they had in Turkey. The twins revealed that they traveled to the other side of the world for their "inward-outward journey together," which included some nose jobs, liposuction, and breast reductions.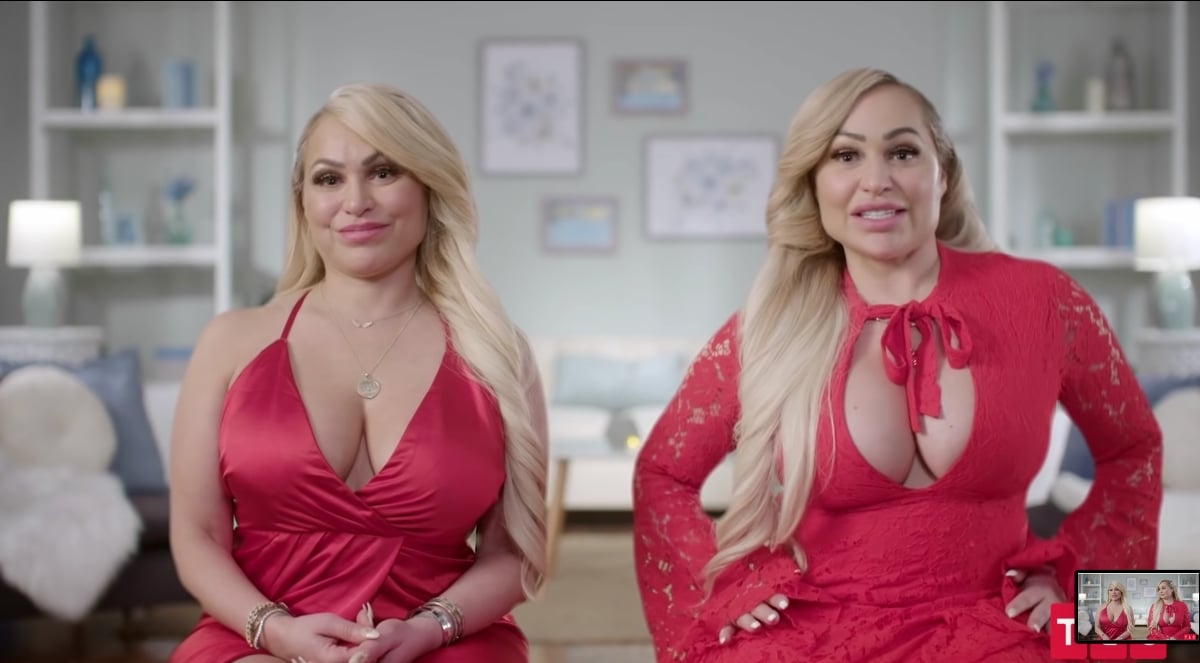 The '90 Day Fiancé' twins travel to Turkey for cosmetic surgery
Darcey explained how the 'twinsformation' all began to EW, saying, "Stacey and I first decided to go to Turkey spur of the moment last year. We were both on our phones at the same time, texted each other at the same time, 'Let's go to Turkey.' We both said the same thing, I swear to God. Randomly." The twins decided to make the trip after finding the right doctor. Darcey revealed, "We were researching places, and for some reason I felt Turkey and she felt Turkey, so we figured out we'd pick the best doctor for us and we had consultations. We wanted to go on this inward-outward journey together, just us. Obviously, we took our precautions."
They explained that there was a lot of thought that went into the trip from researching places to stay, choosing the best doctor, to doing consultations. Darcey reassured fans, saying, "Obviously we took our precautions." Stacey said, "It didn't happen on a whim." Darcey revealed that they had "round the clock" care from the nurses in the villa, and "five-star" care. As it turned out, the cosmetic surgery vacation turned out exactly how they wanted it to. They said, "We wanted to go on this inward-outward journey together, just us." And after they healed enough, they flew home.
The cosmetic surgeries involved in Darcey and Stacey's 'twinsformation'
Darcey revealed that she and her twin sister, Stacey had a "twinsformation." Darcey said, "We did multiple surgeries at once. We've had multiple surgeries before. We had a tummy tuck because we had the kids, and we had our boobs done in Beverly Hills and Miami." The reality TV star explained that this time the goal was just "to lift everything up." She continued, "We knew it was going to be our last time around. We did a little Barbie nose, lip lifts, a buccal fat removal for a snatched jaw, and just a little snatch waist action and a little [boob] lift."
However, the pair revealed that while they're always so similar in life, same taste in foreign men, and each having two teenagers from a previous marriage, they did opt for slightly different procedures. Stacey said, "You'll see something that's a little different. This time around, it was a little different." Darcey agreed, "Just a little." Stacey explained that while Darcey chose to do only a breast lift, she decided on a breast reduction and a lift. She said, "I feel lighter, clothes fit me better, and I still feel sexy and that I got the look that I want, but without the back pain. And you know, for the nose too." They also revealed that they ended up getting liposuction as well, which they still have the bruises to prove.
Darcey reveals how 'freeing' the experience was for her and Stacey
While talking about her complicated relationship with her fiancé Georgi, Darcey explained that the trip to Turkey with Stacey was exactly what she needed for her self-care. She said, "Going to Turkey was one of the best things I did for myself."She went on to talk about how difficult it was for her at the time between her and Georgi. Revealing that she felt like he was "love-bombing" and "gaslighting" her. She concluded, "I'm glad I left for Turkey and went on this inner transformation with Stace — it was the best decision ever. I felt free, I still do."
Stacey agreed that the freedom she felt was mutual. She said, "Out with the old, in with the new. We felt it was the right thing for us to do at that time." Stacey revealed that when they were headed into surgery that they agreed to "live life and enjoy it in the moment." Apparently, this experience was especially cathartic for Darcey, who used the trip to Turkey to "cut the cord on the past" and letting go of "whatever didn't serve me anymore."
The emotional 'twinsformation' will be documented on season 2 of Darcey & Stacey. Fans are eager to see the twin's transformation, both physically and emotionally. Tune into the season 2 premiere on July 19th of Darcey & Stacey to find out if Darcey and her fiancé Georgi made it through their differences or not.