'Darcey & Stacey': Everything We Know so Far About Season 2
Darcey & Stacey is one of the many 90 Day Fiancé spinoffs that have proven to be successful for the TLC network. Focusing on the trials and travails of Darcey Silva and her twin sister, Stacey, the show depicts how the Connecticut-based twins juggle their careers in the fashion industry, their family obligations, and their romantic relationships.
But now, after a COVID-induced delay, the show is back for a second season. Let's take a look at what we know so far about season 2.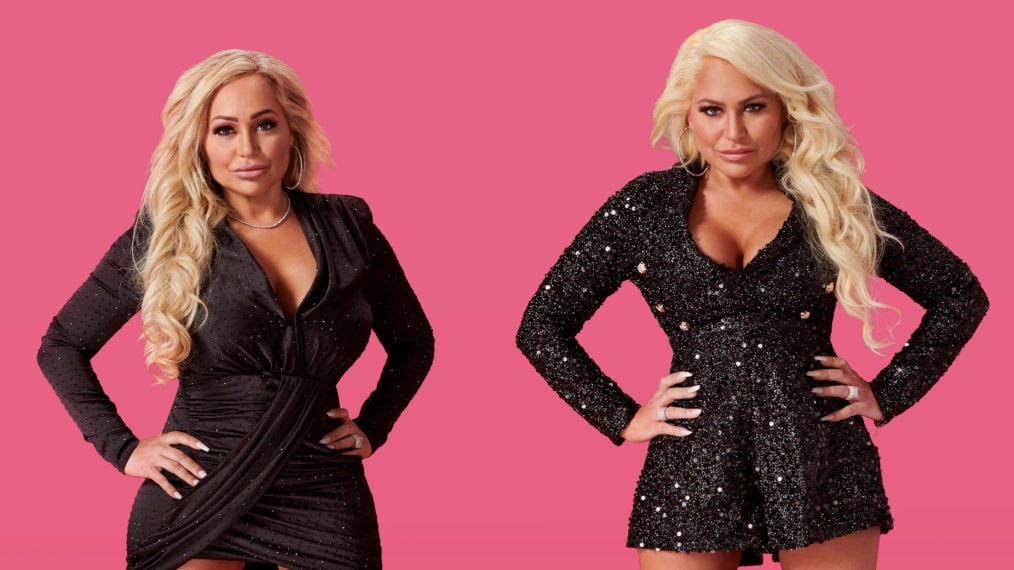 When will 'Darcey & Stacey' premiere?
Darcey & Stacey will premiere July 19, 2021, at 8 p.m. ET on TLC. Based on the "first look" TLC showed us for Darcey & Stacey Season 2, we already know we're in for a wild and weird ride.
Stacey is faring much better than her sister, with her impromptu wedding to beau Florian Sukaj going off without much of a hitch. This season, we'll see Stacey and Sukaj visiting a fertility doctor to aid with getting pregnant. While Stacey already has two children of her own — Mateo, 18, and Parker, 16, with ex-husband Goran Vasic — Sukaj already told her he was interested in having a baby of his own with his new American wife.
Meanwhile, Darcey is still dealing with the fallout from discovering that her boyfriend, Georgi Rusev, is still legally married. In the first episode of the new season, Stacey accuses Rusev of only being with her sister for her "fat wallet," and Rusev storms off in response. The twins then decide to meet up with Rusev's soon-to-be ex-wife, while Rusev decides to have a video chat with none other than Jesse Meester, Darcey's infamous ex and fellow 90 Day Fiancé castmate.
'Darcey & Stacey' — and Jesse?
Fans of Darcey & Stacey know Darcey and Jesse Meester have a history. They were on 90 Day Fiancé, after all, for several seasons together. But many fans are also wondering why Meester continues to appear on shows with the Silva sisters even though he and Darcey broke up.
And if you believe Meester, his split with Darcey wasn't exactly a friendly one. When word about Darcey & Stacey was first released to the general public, Meester slammed TLC for giving the Silva sisters a platform. "She [Darcey] only had to use, abuse and manipulate 5 guys to get what she wanted all along from the network. Ethics, TLC?" he said. "She still owes me money too, maybe she can finally pay me back now. Been a sugar daddy for her for far too long so she could get help."
So now that Meester is making "special guest appearances" on Darcey & Stacey, fans are wondering what his true motivations are. It could be that he wants to get some publicity for his own relationships — including the rumored one (per In Touch Weekly) with another 90 Day Fiancé alumnus, Jeniffer Tarazona.
This isn't their first reality show
While Darcey & Stacey is a runaway hit for the Silva sisters, it isn't their first reality TV rodeo.. They also filmed a pilot called The Twin Life. In a clip for the show, Darcey and Stacey, who look very different from their current incarnations, introduce the audience to their entire family, including their then-husbands Goran Vasic and Frank Bollock.
"We're two busy moms and wives dreaming of making it in showbiz," they say in the teaser clip. "Did I mention that we're twins? And we live under one roof?"
It's safe to say their showbiz dreams have come true.
RELATED: '90 Day Fiancé': Darcey Silva Shares a Selfie, Fans React