'Darcey & Stacey' Season 3: Get a First Look at the New Season
'Darcey & Stacey' Season 2 may still be on fans' minds but season 3 has already been announced. Get a first look at the trailer for the new season premiering in January.
Darcey & Stacey is already getting a third season. After the success of the first two seasons of the show, TLC is giving the fans what they want with a third season of Darcey Silva and Stacey Silva. Though season 2 is just wrapping up, the promo for Darcey & Stacey Season 3 is already here.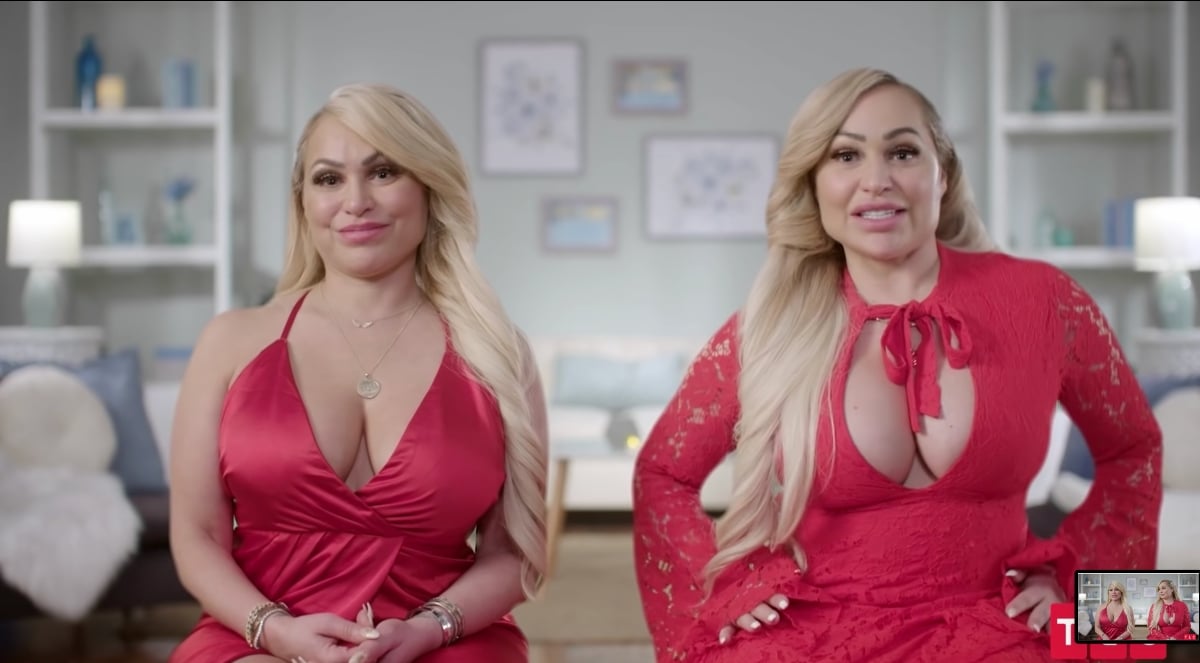 What can fans expect from 'Darcey & Stacey' Season 3?
Darcey & Stacey Seasons 1 and 2 seemed to mostly focus on Darcey and Stacey's romantic relationships with Georgi Rusev and Florian Sukaj, respectively. This season looks like it will be more about the sisters and their children.
In the first look, shared by Entertainment Tonight, Darcey's daughter, Aniko, gets ready to compete in a pageant and Darcey and Stacey take charge of their fashion line.
"Don't mess with us, we are on a mission," the sisters say to the camera.
The camera pans to Darcey and Stacey walking down a runway.
"Darcey and I are the face of our own brand," Stacey says. "We're gearing up, getting ready for our fashion show."
The promo then shows a few shots of Darcey and Stacey working together, hot models getting ready, and even Sukaj makes an appearance.
"Oh boy, what did I get myself into?" Darcey says before the clip ends.
How did 'Darcey & Stacey' Season 2 end?
At the end of season 2, Darcey ended things with her fiancé over the phone.
"I wasn't quite sure what kind of mood or demeanor you were gonna be in because the goodbye that you gave me when you left Connecticut wasn't very nice. It was very hurtful. Do you even love me, Georgi?" Darcey asked.
Darcey continued, saying that she didn't think that Rusev loved her anymore. But Rusev insisted that wasn't true.
"That's not right," he said. "You're never trying to understand the things you do, how it's affecting me, it's always about you. … So do you understand the things you say here that's how it affects me, how it hurt me, do you understand that?"
But Darcey had pretty much already made up her mind and ended things with Rusev over the phone.
"I don't want a relationship like this, I deserve more," she said. "I don't think you treat me like how a fiance should. And you have plenty of time in the apartment before I get back to figure things out, but I can't do this anymore."
Darcey hinted at the end of her relationship
Before the episode even aired, Darcey told Entertainment Tonight that she felt no pressure to make things work with Rusev.
"I just want to be with the right person," she said. "And however long it takes, it takes. I feel like I healed myself from the past relationships and at times I have to talk about my past relationships so I can let Georgi or whoever know what I don't want. I'm OK with doing that, I just feel like I don't need it to be thrown back in my face the way it was, because I deserve something better than that. There's love there but I just need that soft, strong side of a man to understand where I'm coming from."
Going off of the preview, season 3 seems to focus a lot more on Darcey and Stacey's careers than their relationships this time around.