'Darcey & Stacey' Sneak Peek: Stacey and Florian Try to Get Married, but They Run Into a Problem
Darcey and Stacey Silva finally have their very own 90 Day Fiancé spinoff called Darcey & Stacey. A big part of the show so far has been about Stacey and her fiancé, Florian Sukaj. Florian is a model from Albania, and he's come on the K-1 visa to marry Stacey.
However, there's been a lot of drama from the start of his arrival, considering some pictures surfaced of Florian and another woman. This week, a video pops up on Instagram taken by that same woman, and Florian is the center of it.
Stacey Silva is dealing with some major drama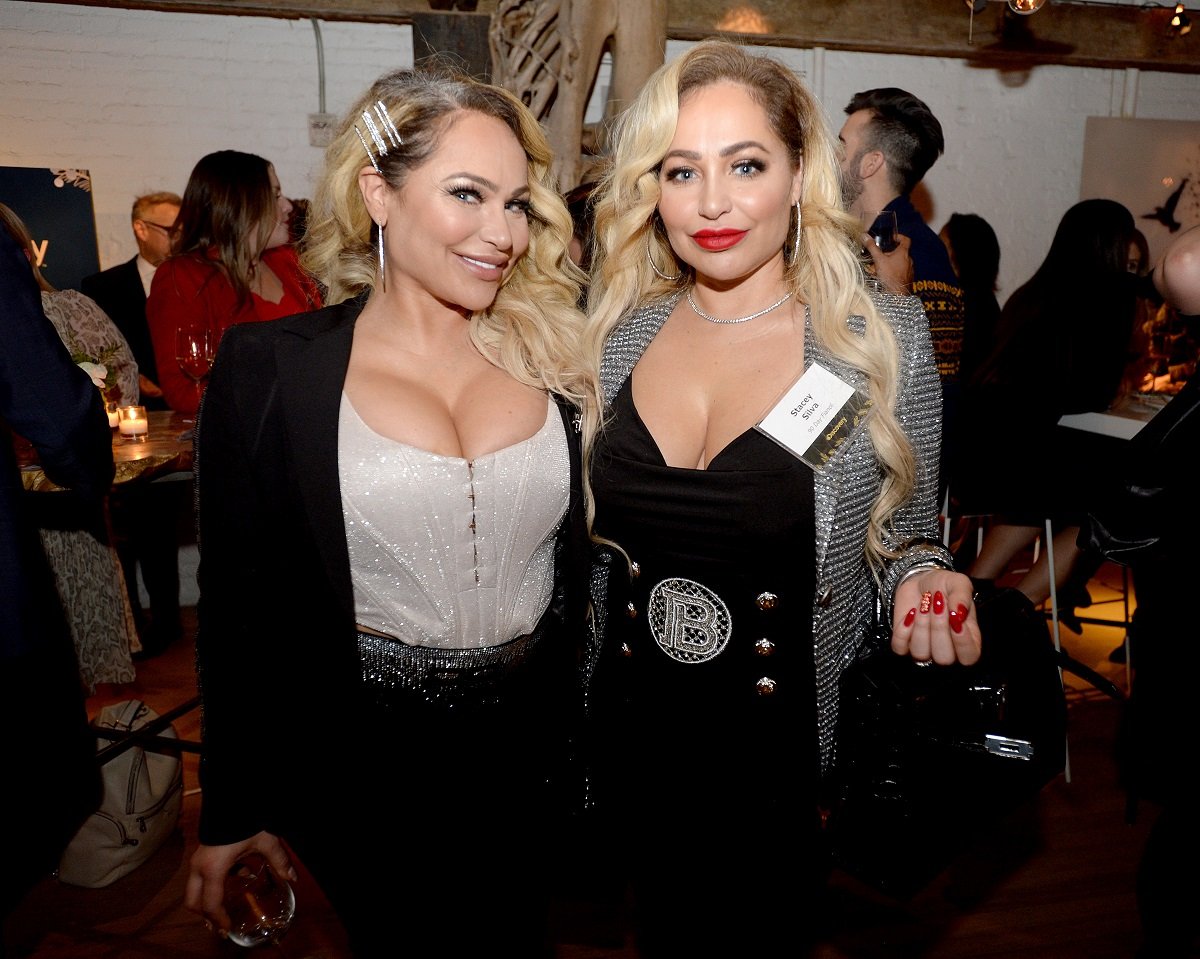 Florian is finally living in America after arriving to start a life with Stacey. He met her on social media, and after only six months of dating and 10 days into their first trip, Florian proposed. The couple has now been together for a few years, but there's trouble in paradise.
Darcey finds some images of Florian on social media with another woman. "There's these pictures online of Florian and some girl. He said, 'Oh, it was nothing.' But it looked a little sketchy to me," Darcey tells her father, Mike. In one of the images, Florian appears to have his shirt off as he lays next to a woman wearing a "lacy thing" as Darcey describes it.
Stacey confronted Florian about it, and they've agreed to move on from things. However, this week, Stacey finds a video of Florian that the same woman he's pictured with posted.
"My sweet," a woman says while filming. Florian is seen laying on a bed, and when he notices that he's being filmed, he reacts. "What f****** are you doing there?" he asks. The video then cuts off, and it's kind of a strange thing for Stacey to find of her fiancé.
Yet again, Stacey talks to Florian about what she's seen, and says he should never have met up with the woman. "Why the f*** were you in her bed?" Stacey asks him. However, he doesn't answer her.
"I never sleep with her," Florian tells his fiancé. Stacey asks if she tried to kiss him, and he admits that she did. Florian says he hasn't spoken to her. The couple appears to have moved on from things, considering they're attempting to get married in next week's episode.
Stacey and Florian try to get married, but they run into a problem
RELATED: 'Darcey & Stacey': Darcey and Stacey Silva's Father Convinces Them to Cancel Their Plans to Visit Los Angeles
In a sneak peek of the upcoming episode, Stacey and Florian are trying to get officially married while many people are in quarantine during the coronavirus (COVID-19).
"It's not how I dreamed it to be. It's just I'm ready to do it," Stacey tells Florian.
"We're in a pandemic in lockdown, and the courthouses are closing. So Florian and I decided that we're going to get married tomorrow," Stacey tells the cameras. Stacey says they should keep it to themselves. She says that it's "nobody's business but our own."
In the next scene, Stacey is walking into a room wearing her gorgeous wedding dress. Florian is there in a suit, and they kiss each other. They say "Yes" to their vows, and are pronounced husband and wife, but there's one problem.
Suddenly, they're asked for their marriage license. "If you have your license, I will sign it," someone tells them. It's then revealed that the license was done in Middletown, Connecticut.
"Then the wedding has to be in Middletown," they are told by the man who officiated. It sounds like the couple has run into a bit of a snag, and won't be able to go through with their plans to marry right there.
"We need to get to Middletown before midnight," Stacey says. They rush out the door, and it's unclear if they're going to be able to get officially married the same day. "We don't want to take the risk of not being able to get another marriage license," Stacey explains.
It looks like the first attempt at a wedding doesn't go as planned. We'll have to see if Stacey and Florian manage to get married.