'Darcey & Stacey': Stacey and Florian Go to a Fertility Doctor: 'You Should Not Delay'
The popular 90 Day Fiancé series Darcey & Stacey is back, and a lot has happened. Stacey Silva is now newly married to her husband, Florian Sukaj, a model from Albania. She's tried to talk to Florian about having a baby before, and fans have seen it all play out. Florian says it's "what God choose." Apparently, Florian also said it's in "God's hands" according to his wife.
But Stacey, who is 46, is interested in IVF, and she would "love" to have a baby with her husband. She recently spoke to Florian again, and he agreed to go to a doctor with her to learn what options are available. Florian revealed to the camera that he agreed to go to make his wife "happy."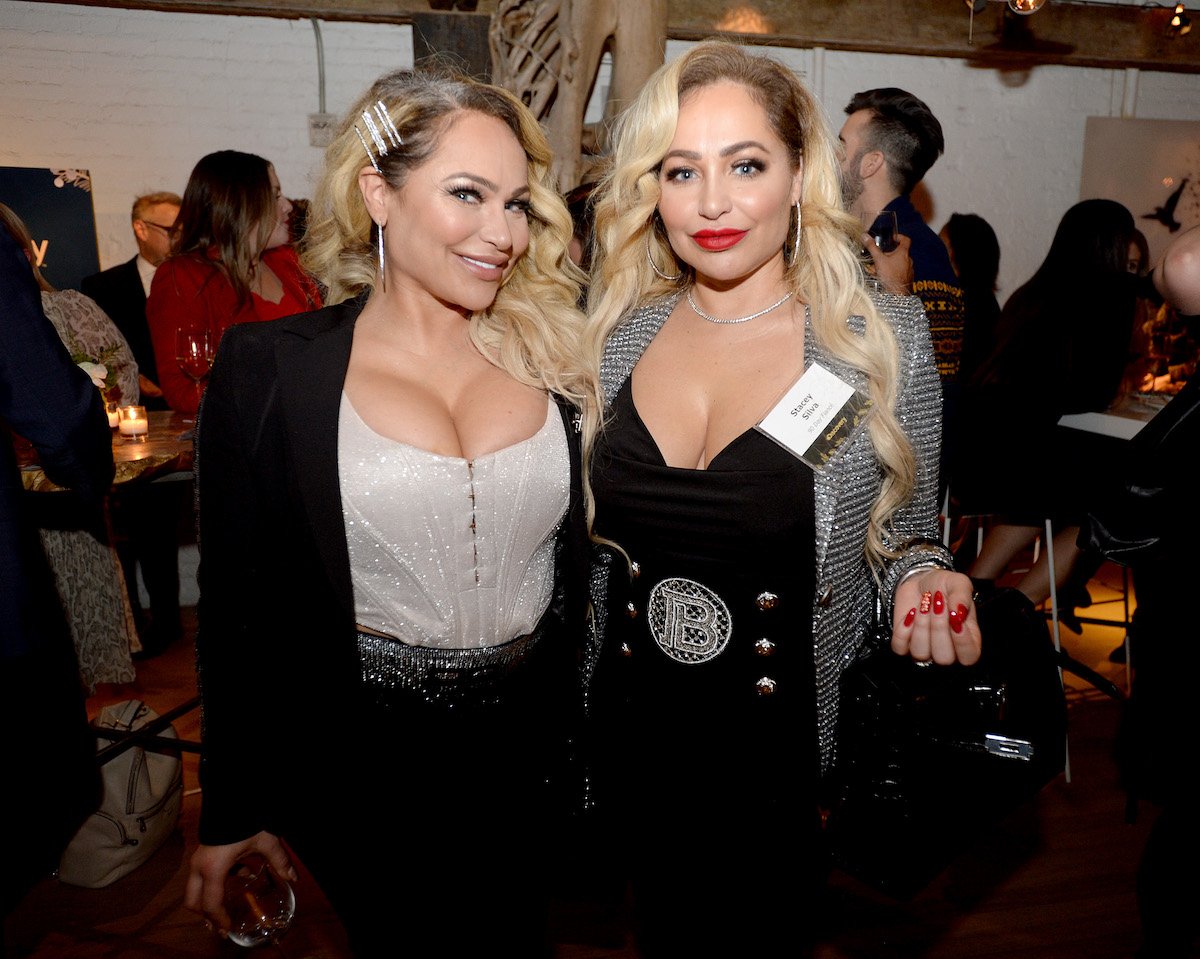 Stacey Silva and Florian Sukaj go to a fertility doctor on 'Darcey & Stacey'
In episode 5, Stacey and Florian finally go to the fertility doctor. They sit down with the doctor, who wears a mask along with them. Stacey begins by revealing they've been together for almost six years. She mentions that they are married and they "feel like starting a family." She reveals she already has two sons, but Florian doesn't have any kids. Next, she adds that she's 46 and he's 29.
"So we wanted to consult with you to see what our options are," Stacey says.
The doctor asks if they've been trying to get pregnant, and Stacey tells him, "Um, you know, it's active…lifestyle. We don't use protection, so it hasn't happened yet."
The doctor goes on to explain that after trying "for a while" that he recommends taking some tests. He admits his "concern" is Stacey's "age."
"Once you get into your 40s, the number of eggs that you have is reduced, and you see a very sharp decline in success," the doctor explains. He goes into further detail saying an "option" is to "take" Stacey's eggs and "mix the eggs with the sperm" to create embryos, which is IVF. He also reveals another plan of action in which the eggs are frozen until they want to have a child.
'The thing is, because of the age factor, I think you need to be more aggressive as far as the approach'
But the doctor doesn't stop there, he says, "The thing is, because of the age factor, I think you need to be more aggressive as far as the approach." Stacey tells the camera that she hopes she has "at least a year or two."
When Stacey asks about the "odds" of her becoming pregnant "naturally," the doctor says, "Yes, I think the odds are slim that it will happen naturally." Stacey then looks at her husband.
Stacey reveals that she thinks "freezing the eggs" would be the right plan of action, and the doctor explains testing is the next part, which includes bloodwork and an ultrasound as well as testing of Stacey's "egg production."
"I need to take these tests because I need to know what's my egg count, what's going on, am I able to have children with Florian?" Stacey tells the camera. "The test is everything, and that scares me."
Before the scene concludes, Stacey says, "So, the window of time we have is not years. Are you talking months?"
"You should not delay," the doctor tells her.
We'll have to see how things play out from here when it comes to Stacey and Florian having a child together.