'Darcey & Stacey': Stacey Silva Confronts Florian About a New Video of Him That Was Posted on Social Media
On the new '90 Day Fiancé' spinoff series called 'Darcey & Stacey', the twins are dealing with some drama in regards to Stacey Silva's fiancé.
On the new 90 Day Fiancé spinoff series called Darcey & Stacey, the twins are dealing with some drama in regards to Stacey Silva's fiancé, Florian Sukaj, a model from Albania. He's already been caught in pictures with another woman online, and this week, Stacey finds a video of Florian on Instagram. And of course, she confronts him about it.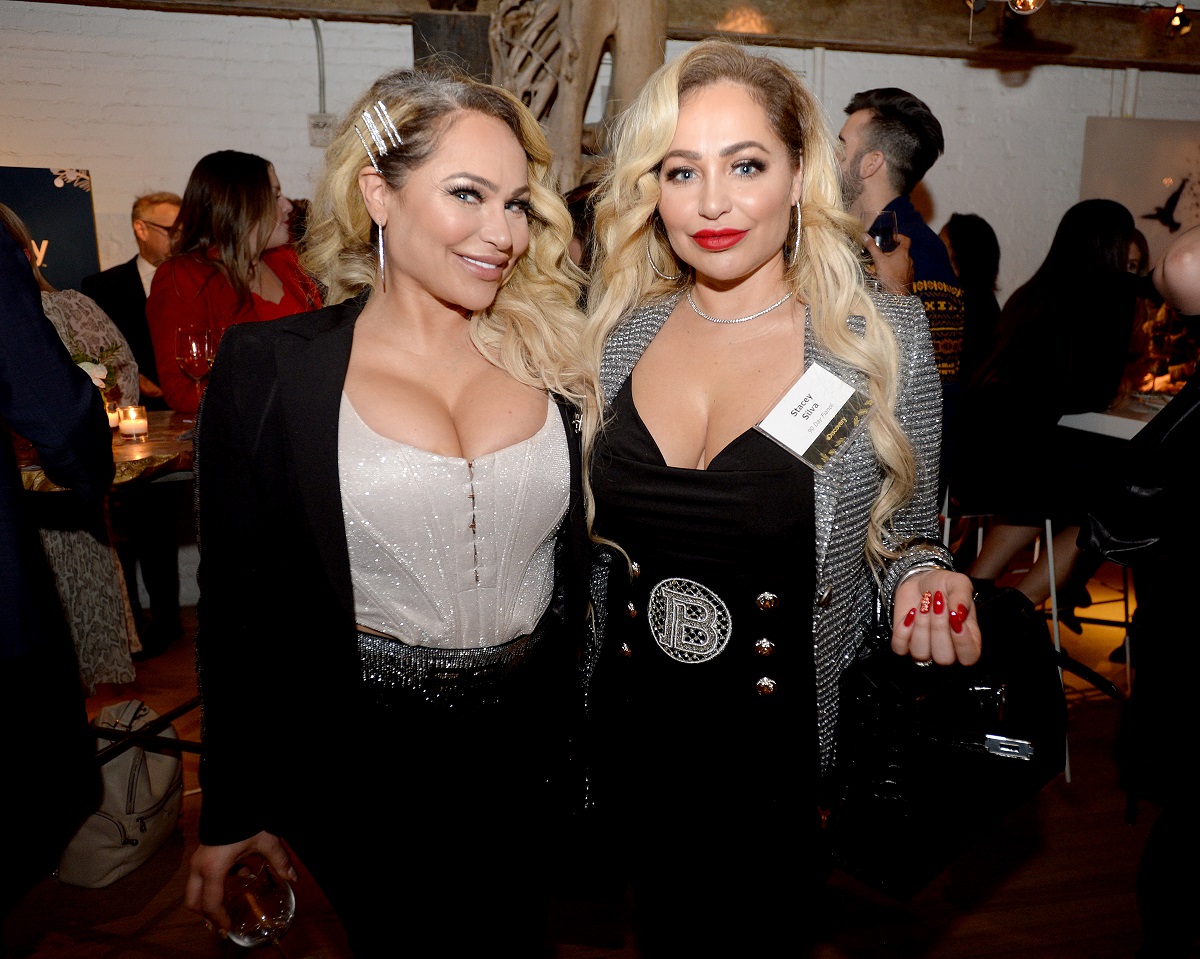 Florian has been seen pictured with another woman
Darcey finds pictures of Florian online with another woman, and in one, the mystery woman is wearing a "lacy thing" as Darcey describes it. Stacey obviously spoke to Florian about it, and they've decided to put it behind them, considering Stacey has questioned him about it more than once. Florian says nothing happened, but they are still trying to move on from things.
However, this week, Stacey finds a video posted on Instagram by the same woman she saw him pictured with previously. "My sweet," a woman says while filming behind the camera. Florian is laying on a bed, and when he sees that he's being filmed, he gets up. "What f****** are you doing there?" he says. The video then cuts off.
Stacey confronts Florian about a new video of him that was posted on social media
When Stacey finds out about the video, she confronts Florian. "Oh, now you're going to sit here and act all innocent like you didn't do anything wrong?" Stacey asks. "Every time I try to talk to you, you just tell me to 'shut up.'" Stop acting all innocent Florian. I'm doing the best I can to make everything happen for us."
Stacey speaks to her sister about matters, and eventually decides to meet up with Florian again to talk about the video. "Ever since I discovered this video floating around of Florian in another woman's bed, we haven't spoken to each other," Stacey tells the cameras. "When I first brought it up, he shut it down real quick. After speaking with Darcey, I know I have to just talk to Florian, and just face this head-on."
She admits that she was getting to a point where she could "let go" of the pictures of Florian. "Now with this new video surfacing, I don't need to be dealing with this bull****," Stacey tells her fiancé. "You should have never met with her. Point blank, simple. Why the f*** did you meet with her?"
"I understand this f****** girl try to ruin me, you together," Florian replies.
However, Stacey still wants answers. "Why the f*** were you in her bed?" Stacey asks Florian. "I thought it was over months ago, but she just keeps exposing s*** about you."
She asks if there's anything else she needs to know, and Florian says, "OK, listen to me. Nothing happened. I never sleep with her."
Stacey says she wants to know "what happened." She asks if the woman tried to kiss him, and he admits she did try. "It's not like to kiss me, but it's like to take the picture," Florian says. He details that it all went down in the span of two hours.
Stacey asks if they've been communicating, and he says they haven't. She asks to see his phone and check it, which she does.
They each admit they love each other, and Stacey says she wants the woman to stop posting things of Florian. Stacey tells producers that Florian shouldn't have gone to the woman's room, but she forgives him because in the video, she says he looks like he "didn't want to be there."
What will happen between Stacey and Florian as time goes on? We'll have to see how things play out from here.