'Darcey & Stacey': Stacey Silva and Florian Sukaj Talk About Having a Baby
The 90 Day Fiancé spinoff Darcey & Stacey is officially back for season 2. Fans can catch new episodes on Mondays on TLC and discovery+ as well. The drama is still a major part of the show, and this week, Stavey Silva talks to her husband, Floki Sukaj, about having a baby.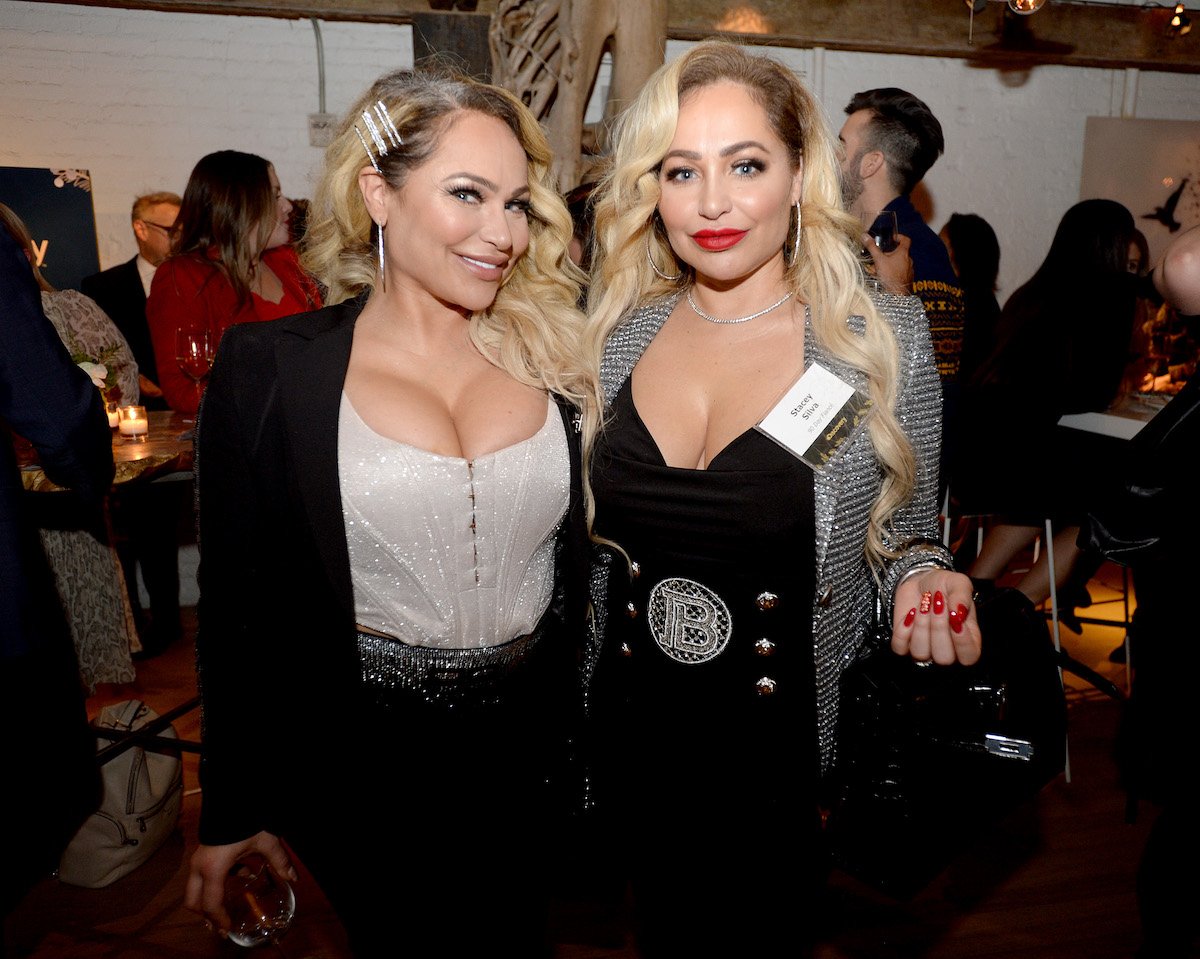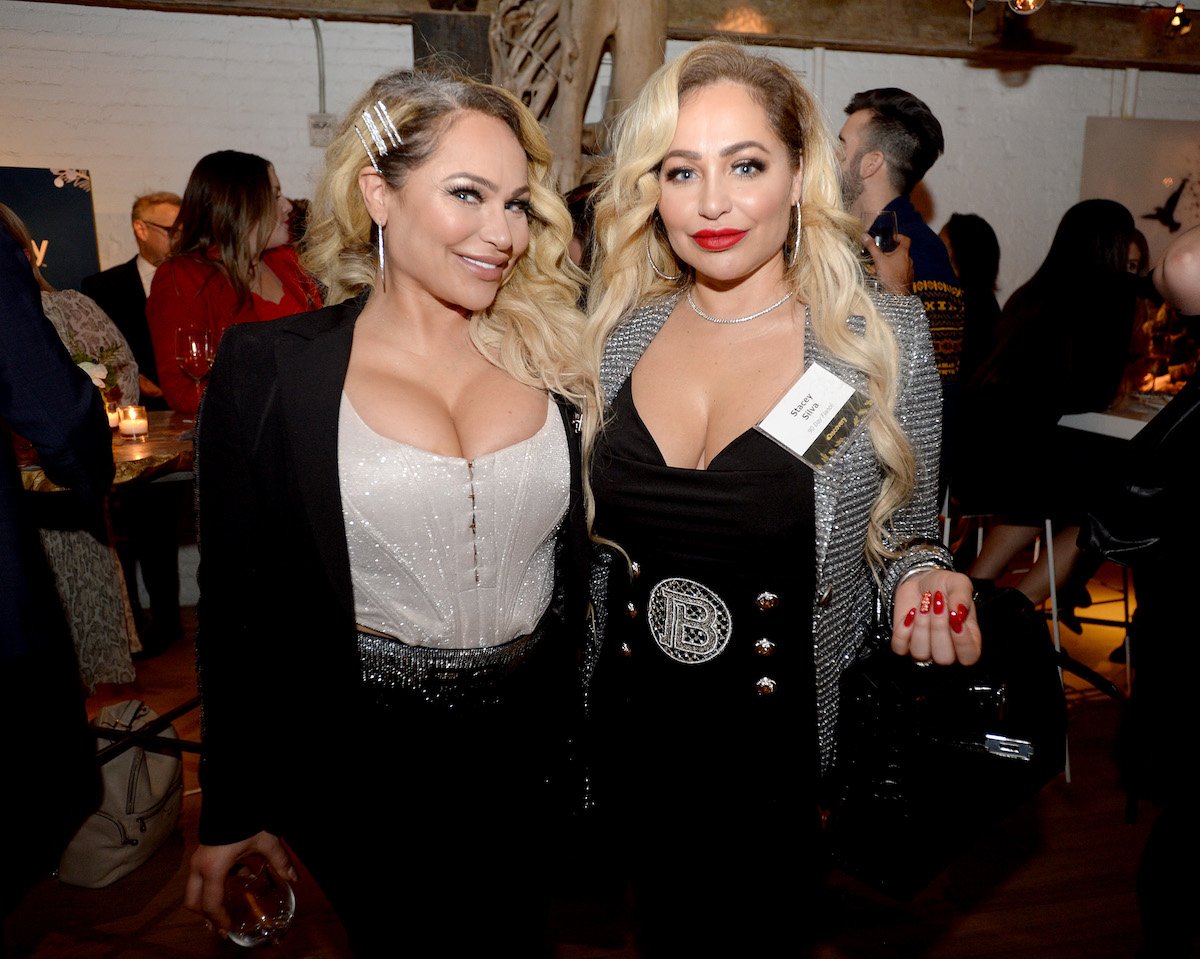 Stacey Silva and Florian Sukaj talk about having a baby in 'Darcey & Stacey' season 2
Stacey is still with Florian, a model from Albania, despite the issues from season 1 involving him and another woman. The newly married couple is still together in season 2, and the topic of a baby has come up. In episode 2, Stacey, who is 46, brings up them possibly having a baby in the future. They've moved into a bigger apartment together in the new season as well.
"We're still settling into our new home, and you know, we have to plan for near future," Stacey tells the camera. "We got lot of extra room, and you know, maybe plan for a baby."
Stacey broaches the subject with her husband in their new apartment. "Now that we're in our new home, I just feel like it's a good time to have a talk about having a baby," Stacey says to Florian, who laughs.
She tells the camera that they've talked about it, but they haven't talked about the "timing" of it. She admits that she'd "love" to have a baby with her husband.
"I'm blessed to have two amazing sons in my life, but they're going off to college soon," Stacey says. "And I just truly feel like Florian deserves that same blessing."
Stacey asks Florian if he's 'ready for a baby'
"Are you ready for a baby?" Stacey asks. "Do you want a baby? Or you just, you know, you think it's not the right time?"
"It's for me like, is what God choose, understand, me and you like family and… What God choose," he responds.
Stacey says she knows, and that he says that "all the time." She's actually interested in IVF, but Florian isn't, which sounds like a frustrating situation for anyone to be in.
She tells the camera, "Florian's always said it's in God's hands, and if it's gonna happen, it's gonna happen naturally. But you know, we've been together almost six years and you know, hasn't happened yet naturally. So I feel like going the IVF route, to know sooner than later what's going on with my body will just give me peace of mind."
Apparently, Florian isn't open to the idea of IVF. Stacey says, "because of Florian's faith, he's always been against that route." While speaking to Florian still, Stacey reveals that "technically" it's more difficult to get pregnant when older.
"You never know in life understand?" Florian adds. "Probably it happen like tomorrow."
Stacey mentions that they can do "research" on the options, but Florian says "chill, chill. You don't need to put so much stress, I understand."
"I just want to know, if you change your mind in like 10 years, by then it's going to be too late for me." During her comment, Florian says, "I'm not changing mind Stace."
This isn't the end to this conversation
However, the conversation isn't ending there. In a preview for the next episode, the twins are in Washington D.C. with their partners, and Stacey and Florian go out to a restaurant. Stacey says, "Once we get back home, then maybe we should talk to a doctor, and see what our options are."
Florian replies, "I like to have kids with you when God choose, understand?"
While talking to the camera together, Florian adds, "You, you perfect, you good Stace, no worry." She replies that she needs to hear it "from a doctor." She also says, "I mean, God created doctors for a reason."
"Next question," Florian replies.
We'll have to see how things plays out for Stacey and Florian when it comes to having a baby as season 2 continues.