'Darcey & Stacey': Stacey Silva Gets Some Unexpected News From the Doctor
The popular 90 Day Fiancé spinoff Darcey & Stacey is heating up for both twins. Stacey Silva and her husband, Florian Sukaj, seem to be in a better place right now compared to where we've seen them before. Stacey even convinced her husband to go to a fertility doctor with her, and they also go to have some tests run. However, during the testing, Stacey gets some unexpected and potentially bad news.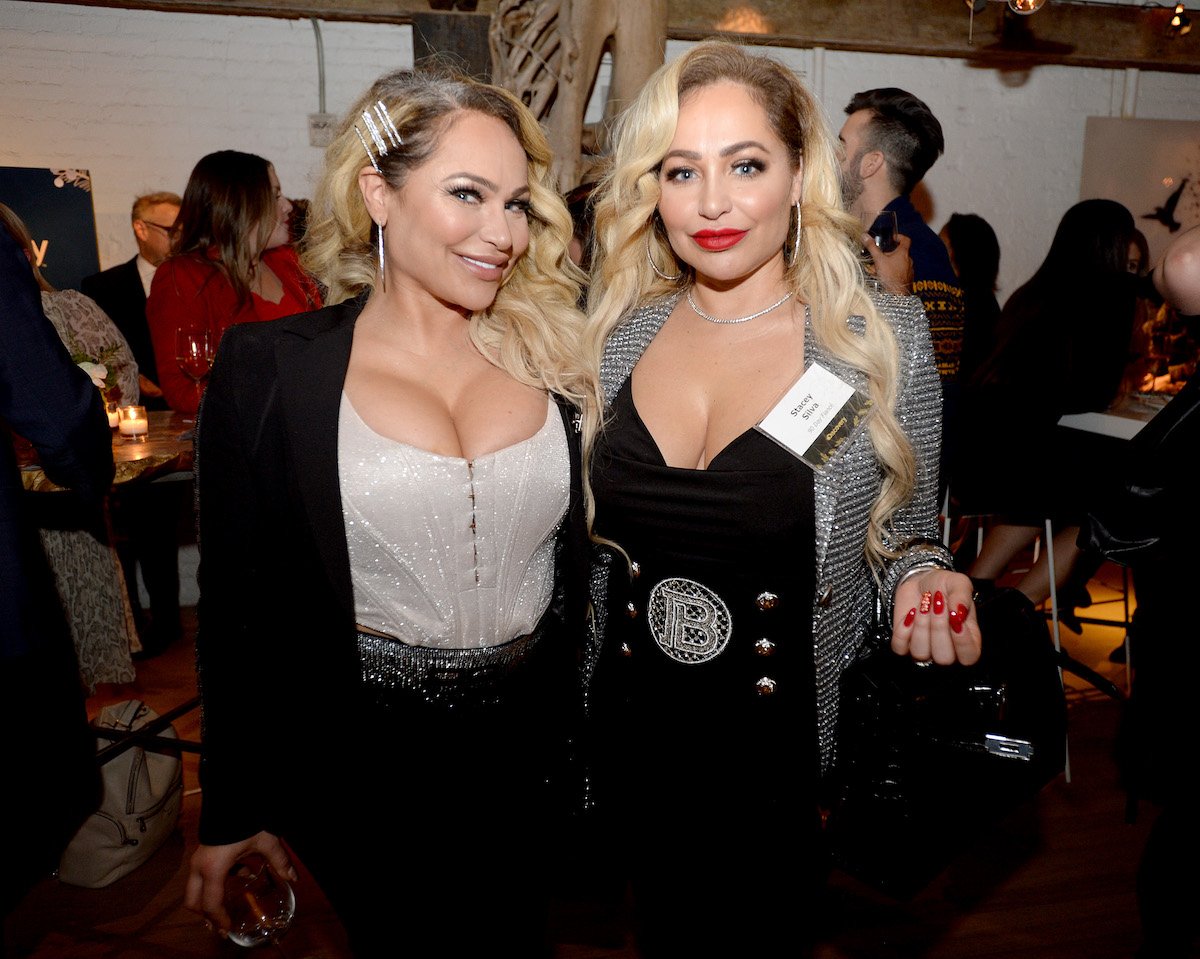 In 'Darcey & Stacey', Stacey Silva and Florian Sukaj went to see a fertility doctor
Stacey has tried to speak with her husband about having a baby before, and fans have seen it all play out. Stacey would "love" to have a baby with him. However, Florian is convinced it's "what God choose." Apparently, he's also said it's in "God's hands" according to his wife. Stacey is interested in IVF, and after speaking to Florian again, he agreed to go with Stacey to a fertility doctor to learn what options are available. Florian revealed to the camera that he agreed to go to make his wife "happy."
They learn what their options are from the doctor, who also said his "concern" is Stacey's "age." She is 46. He also adds he thinks they "need to be more aggressive" when it comes to their "approach." Although Stacey is hoping she has "at least a year or two."
The doctor also reveals that he thinks "the odds are slim that it will happen naturally" as far as her becoming pregnant.
Stacey said that she thinks "freezing the eggs" would be the right plan, and the doctor explains testing is the next part, which will include blood work and an ultrasound as well as testing of her "egg production."
Before the scene concludes, Stacey says, "So, the window of time we have is not years. Are you talking months?"
"You should not delay," the doctor tells her.
Stacey Silva gets some unexpected news from the doctor
In episode 7, Stacey and Florian head back to the doctor to do some testing. Florian admits he's only going for his wife. She asks him to be "very open-minded." Stacey admits to feeling "overwhelmed," as she wants to know what options she has, as well as the time she has and how many eggs she has too. She's also "feeling nervous," and that's understandable before a doctor is having tests run on you.
They arrive at the doctor's office, and the first step is blood work, which takes place. The next step is the ultrasound. Stacey gets on the table, and the doctor, whom they spoke to before, comes in to perform the test. He shows Stacey her uterus on the screen, explaining what he's looking for "is the small follicles" where the eggs are.
Then, Stacey gets some unexpected news. "Uh, it looks like you have a small cyst on your left ovary," the doctor says. "The blood work will tell us if the cyst may have more of a significance," he adds.
"Uh huh," Stacey replies.
Then the test is over, and the doctor asks if they have questions. Stacey asks when she'll learn about her egg count and if the cyst is "benign."
The doctor reveals he thinks they "need to wait for the blood work." But he adds, "But the number of small follicles was low."
Obviously, Stacey didn't get the news she was hoping for. A cyst is unexpected and potentially bad news that no one wants to hear they have. 
The producer questions Stacey, and she says, "I'm just trying to stay hopeful and positive, but it's a little nerve-racking because I don't know if I have any eggs. I have a cyst. But I don't even know what that means. Well I guess we'll just have to wait and see what the results are. I just have to stay strong." Stacey looks worried, and who wouldn't be?
In a video preview of upcoming content for the season, Stacey tells her sister about the cyst. "Cancer?" Darcey asks her sister. Stacey doesn't respond in the video, as she looks off and closes her eyes.
We'll have to see what happens. Hopefully, Stacey Silva will be just fine.