'Darcey & Stacey': Stacey Silva Reveals Unexpected News From the Doctor to Darcey Silva: 'It's Not Good News'
In season 2 of the 90 Day Fiancé spinoff Darcey & Stacey, Stacey Silva gets some unexpected and potentially bad news from the doctor. This week, she revealed the news to her twin, Darcey Silva. How does that conversation go? We have the details.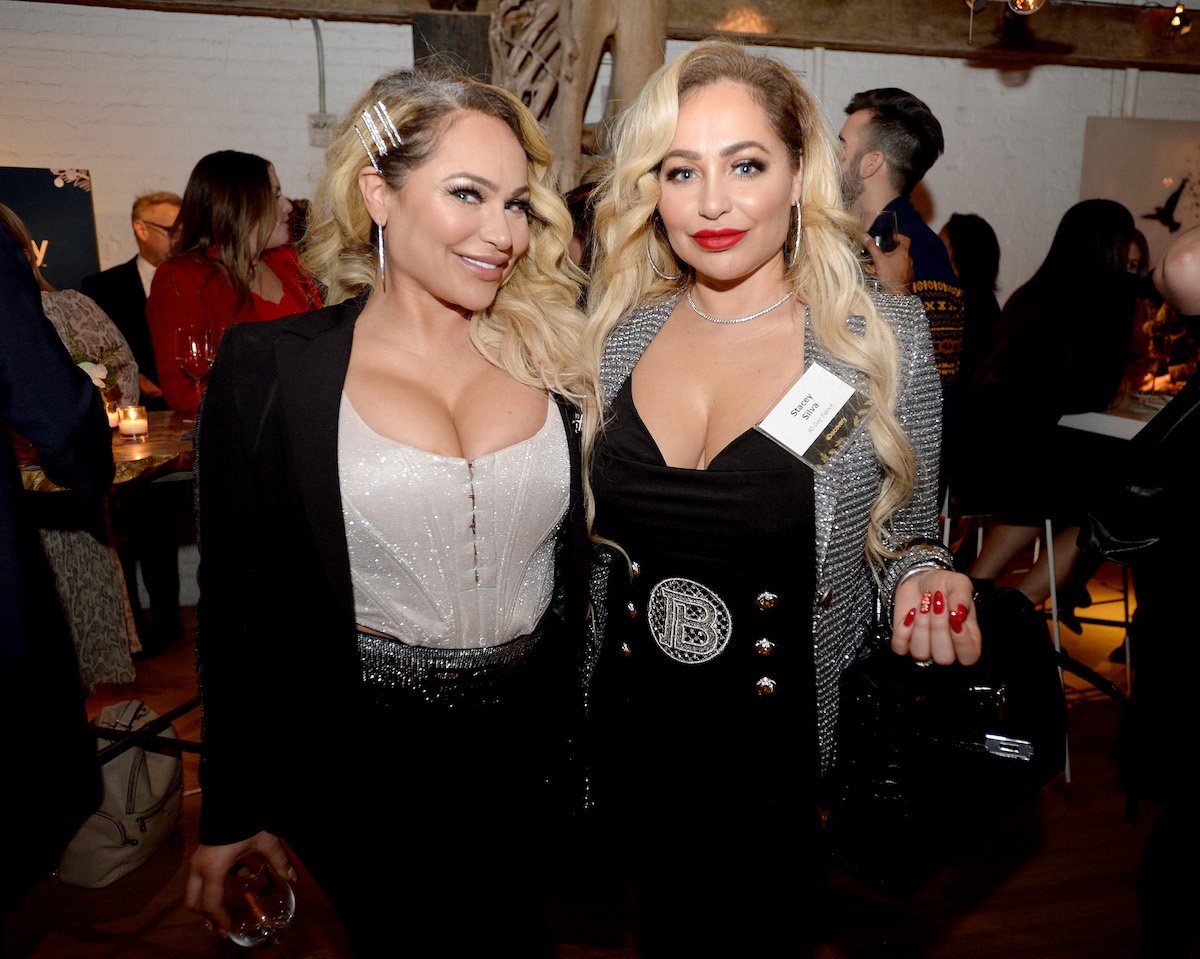 Stacey Silva gets some unexpected news from the doctor in 'Darcey & Stacey'
Stacey, who is 46, would "love" to have a baby with her husband, Florian Sukaj. They're in a better place this season, and she convinces him to go to a fertility doctor with her to learn what their options are. 
The doctor asks if they've been trying to get pregnant, and Stacey tells him, "Um, you know, it's active…lifestyle. We don't use protection, so it hasn't happened yet."
She goes through some testing after the doctor explains after trying "for a while" without success, he suggests some testing take place. It includes blood work and an ultrasound as well as testing of her "egg production." During it, what he's looking for "is the small follicles" where the eggs are. While the ultrasound is happening, the doctor notices a "small cyst" on Stacey's "left ovary." Despite the shocking news, Stacey won't know more until the blood work comes back.
Then the test is over, and the doctor asks if they have questions. Stacey asks when she'll learn about her egg count and if the cyst is "benign." The doctor reveals he thinks they "need to wait for the blood work." But he adds, "But the number of small follicles was low."
Stacey Silva tells Darcey Silva about the cyst the doctor found
On a boat in Turkey, where they are having procedures done, Stacey and Darcey sit down. Stacey is "worried" about how her sister will "take the news." Stacey tells her twin there is something she wanted to tell her. Stacey looks at her sister, who asks if she's "having" a baby.
"We're trying," Stacey admits. "I went to the doctors, and we're looking into freezing my eggs. So, hopefully we still have time to have a baby."
Darcey tells her she feels "the same way." She reveals she "would want another child too" if she "could with the man" of her "dreams" when married. "But, you know, we are older and just take your precautions," Darcey continues. "I know if you freeze your eggs, It'll be hopefully healthy eggs in there to give you the baby of your dreams too."
Stacey tells the camera it's "really humbling" that Darcey is being there for her and her husband. 
"I'm just here to give you love, and support, and advice as well because you've always been there for me, you know? I'm always gonna be here for you," Darcey says.
Stacey says, "Yeah," and Darcey asks if she has checked if she has any eggs still, and Stacey reveals she had a test before the trip. She admits the doctor said something that "worried" her. 
Darcey inquires further, and Stacey tells her, "It's not good news."
"The doctor said what?" Darcey asks.
"I don't know," Stacey tells her. "He's gonna let me know later tonight."
Stacey blinks slowly, telling her sister, "He said I have a cyst, on my ovary." She looks upset as her sister asks about cancer, but Stacey doesn't know. She again repeats he's going to tell her later that evening, and Darcey asks about what.
"I don't know, I didn't ask too many questions," she tells her.
Stacey appears to get upset while explaining, and Darcey hugs her. She tells her that she will be "fine." Stacey reveals that her first "thought" was about cancer. Darcey tells her not to say that, and to "take it back."
"Positive insight, positive talk," Darcey says. She just wants her sister to be "healthy." 
"First see what this cyst is and take care of your body," Darcey tells her. "Got to heal your body first." They hold hands in a touching moment.
Stacey Silva gets her test results
Stacey admits she's "stressed" and also "worried" about the results when it comes to the blood work, which will determine more about the cyst. Stacey is accompanied by her sister and Florian via video call when they speak to the doctor on a video call. The information she receives is both relieving and stressful. She asks about the cyst first.
The doctor explains the testing done "focused on that." "You know, we checked the ultrasound, and most of these are just come and go, but in this kind of scenario, you know, of course we talk about different option. If it's persistent, if it gets bigger, if it bothers you, of course, you know, it's an option to remove it." He also adds, "I generally think that we just need to follow up in a couple months just to see if it's still there."
Stacey admits to being "relieved" about that news, and we can understand why. They are just going to keep an eye on the cyst and check on it in the future. The doctor even tells her, "I wouldn't worry about that." However, she also learns more about her egg count.
"Essentially the blood work that we did, there's a few hormones that we check and an ultrasound that we do to basically give us an assessment of what we call the ovarian reserve, how many eggs are left," the doctor explains. "It doesn't look very promising as far as being able to become pregnant. Mostly because you have fewer eggs and the eggs that you have are not as good." He goes on: "Realistically, the chances of having a success, meaning that you actually have a healthy baby are probably in the low, very low single digits, 1%, 2%."
Stacey asks if she should freeze what she does have, and the doctor doesn't "think so."  He goes on to explain that when freezing the eggs, they wouldn't know until trying to "use" the eggs if they're even "viable." He even uses the wording "it will take a small miracle for it to actually happen."
Stacey looks upset when hearing all this overwhelming news. Obviously, she isn't happy now that her hopes are dashed. She hugs her twin, and later she even gets in an argument with Florian in the aftermath of the news.
Stacey received heavy news. We'll have to see how she deals with it as time goes on.