Darcey & Stacey: Stacey's Childhood Insecurities About Her Vitiligo Made Darcey Protect Her From Mean Kids
Fans first met Darcey and Stacey Silva on 90 Day Fiance: Before the 90 Days. Although the show focused on Darcey and her relationship with her Dutch boyfriend Jesse Meester, fans still caught a few glimpses of her twin sister, Stacey. Even at 45, these two still look exactly the same. Both are over-the-top glamorous, and both have a fondness for younger boyfriends. When they got their own spinoff, Darcey & Stacey, fans probably thought that they were going to get all glam and romance. But these two have a strong bond that would be fun to watch even without all the other drama.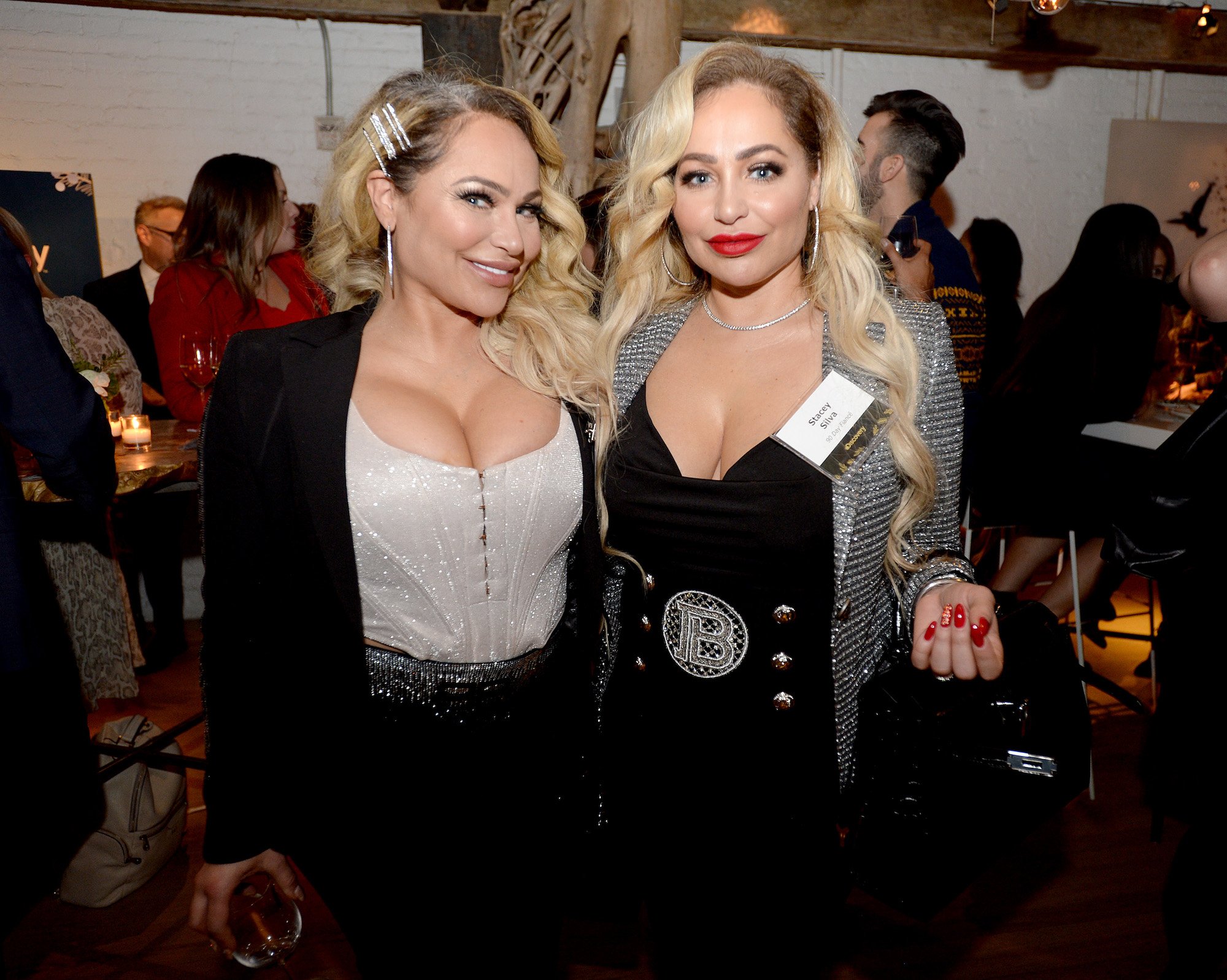 Darcey Silva has always defended her sister Stacey Silva 
Stacey revealed on a recent episode of Darcey and Stacey that her twin has always had her back. Fans can tell that Darcey looks out for Stacey, but apparently, it's been that way since the girls were little. According to Stacey, her sister protected her from bullies when they were little kids. Stacey had vitiligo, a disorder that leaves patches of skin without pigment. When a bully on the bus went after Stacey because of her skin condition, Darcey wasn't having it. 
As Stacey said in the episode according to ScreenRant, "Darcey's always been super protective of me even when we were little kids. There was this boy on the school bus who used to tease me because I have vitiligo. I have a whole white eyebrow," she went on to explain a white triangle patch she. has above her eye, leading this young boy to give her the nickname of Bermuda triangle. Darcey stood up for her sister and she said, "'Don't even talk to my sister like that again.' And later on, there was a knock at the door, and it was that boy. And he came to apologize."
Now Darcey Silva is investigating her sister's fiancé
Darcey isn't done protecting Stacey. Some suspicious things have been going on with Stacey's new fiance, Florian, and Darcey isn't going to let it slide. Just like she got to the bottom of things with the bully on the bus, Darcey is getting to the bottom of whatever is going on with Florian. 
A woman has been posting videos of herself and Florian. They're suggestive, and in the most recent episode of her 90 Day Fiance spinoff, Stacey is suspicious. But she ultimately believes Florian when he says nothing happened with the other woman. According to Florian, the woman tried to set him up to get the videos, but he never slept with her. However, Stacey's twin sister Darcey doesn't buy his story as easily as Stacey. 
Will Darcey Silva be able to stop Stacey Silva from making a mistake?
Darcey called the woman from the videos, who is apparently named Shanti, and confronted her. The woman put everything back on Florian, saying that he was the one who pursued her. Shanti told Darcey that Florian "makes me believe that he's not together with Stacey. I am so mad at Florian too … I'm not a homewrecker, I'm a strong woman." But she never admitted to sleeping with Florian and gets defensive when Darcey starts to question her more intensely. 
In the preview for the next episode, however, it seems like Shanti sends Darcey more videos. Darcey tries to get her sister to watch them and call off the wedding, but it's possible Florian and Stacey have already eloped. Darcey is still trying to fix things for her sister Stacey, even now as adults. This situation may not be as easy to fix as the bully on the bus, but hopefully, everything will work out OK for Stacey.