'Darcey & Stacey': The Significance Behind Darcey Silva Catching a Piece of Broccoli
On the new 90 Day Fiancé spinoff series called Darcey & Stacey, Stacey Silva has gotten officially married to Florian Sukaj. The news was quite shocking for her twin, Darcey Silva, but she's still trying to support her sister. This week, they meet up with their significant others and their two friends, Debbie and Reina. During the evening, Stacey actually throws a piece of broccoli that her sister catches in a rather silly scenario.
Stacey Silva is now married to Florian Sukaj
Stacey and Florian got married in quarantine during the coronavirus (COVID-19). They actually had the ceremony in their new swanky apartment, but after saying their vows, they learned that the wedding has to be in Middletown, since that's where the marriage license was issued. It's a hasty situation, since the couple is trying to get married on 4/20/20, and they only have a little bit of time left before midnight.
They couple races to Stacey's father Mike's house, where they are met by the officiate and married yet again on the steps of Mike's front door. They are able to get married on their day of choice, but it certainly didn't happen without a little drama.
The significance behind Darcey catching a piece of broccoli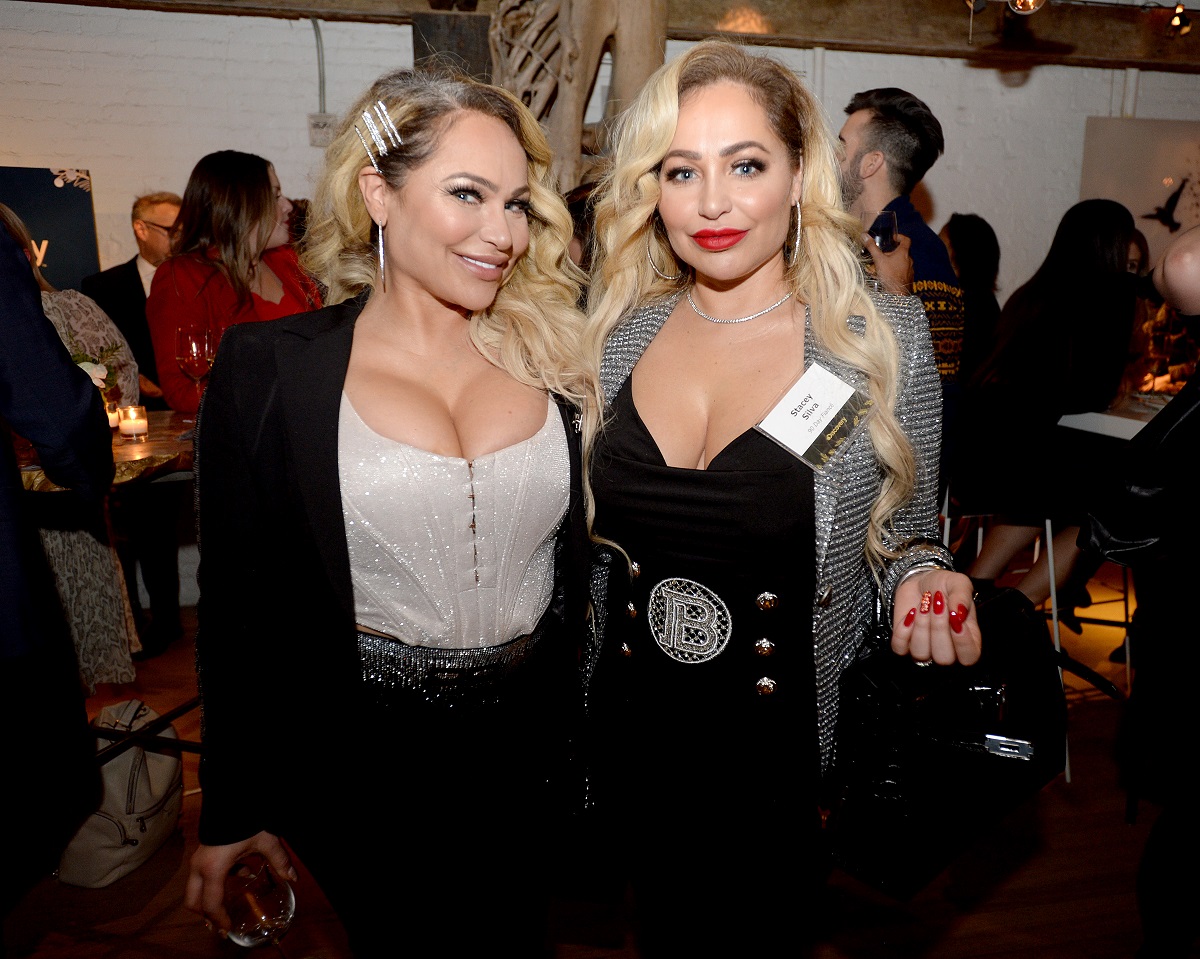 In the all-new episode, the twins bring their significant others to meet up with Debbie and Reina. Stacey reveals to her friends that the couple has just gotten married.
"Wait a minute," Darcey says. "She didn't get to do the little bouquet."
Darcey is of course referring to the traditional ceremony of a bride tossing the bouquet at a wedding. Since Stacey wasn't able to have a traditional ceremony, she wasn't able to toss flowers for others to catch. Traditionally, the person who catches the flowers is in theory supposed to get married next.
Everyone seems to want Stacey to throw flowers, but they don't have any. However, there's a large piece of broccoli on Stacey's plate. Reina hands it to her, and Stacey gets up to throw it.
"Come on bridesmaids," Stacey says to her friends and sister, who get up to catch the "bouquet."
"I'm not not catching that broccoli," Darcey tells the cameras. "I'm catching that broccoli."
Stacey asks them if they're ready, and she stands on the other side of the table. She counts to three, and then tosses the broccoli over her head and towards everyone. Of course, Darcey manages to catch it, and everyone goes crazy with excitement.
Someone tells her to "eat the broccoli," and Darcey puts it between her and her boyfriend, Georgi Rusev, and they each bite into it at the same time. Everybody cheers, and it's truly a light-hearted moment.
"It's like the perfect broccoli," Darcey says. "The perfect moment. It was a good sign."
Does this mean Darcey will be the next one to tie the knot? It's a good possibility based on what Georgi reveals in the same episode.
Could it be a sign of what's to come?
Apparently, Georgi has been thinking about proposing to Darcey. Although he's still in the process of getting divorced, he tells the cameras that she's "everything." He shows a ring he has, and he says he wants to propose.
However, in the preview for the next episode, it looks like there's trouble in paradise for the couple. Apparently, a woman posted a fire emoji on one of Georgi's pictures. He tells the cameras that he needs time to decide if he's going to actually propose or not.
In another scene, Darcey relays the situation to her sister, saying that Georgi says he dated the girl that commented on his photo, and that the woman "has a new baby." Darcey and Stacey then both ask Georgi if it's his child, but we don't get an answer in the preview.
Will Darcey be the next one to get married? What will happen between her and her new boyfriend? We'll have to wait and find out.