'Darcey & Stacey': What Happens When Darcey Silva and Georgi Meet Up?
Darcey and Stacey Silva now have their very own 90 Day Fiancé spinoff, called Darcey & Stacey. Darcey finally has a new love interest in a man named Georgi Rusev who lives in Washington, D.C., and hails from Bulgaria. They met on social media, and they've actually seen each other in person once before during the Super Bowl in Miami.
After postponing their impending meet-up because Darcey felt she needed to go to therapy, she's ready to meet up with Georgi again. How do things play out? Read on to learn more.
Darcey meets up with Georgi for the weekend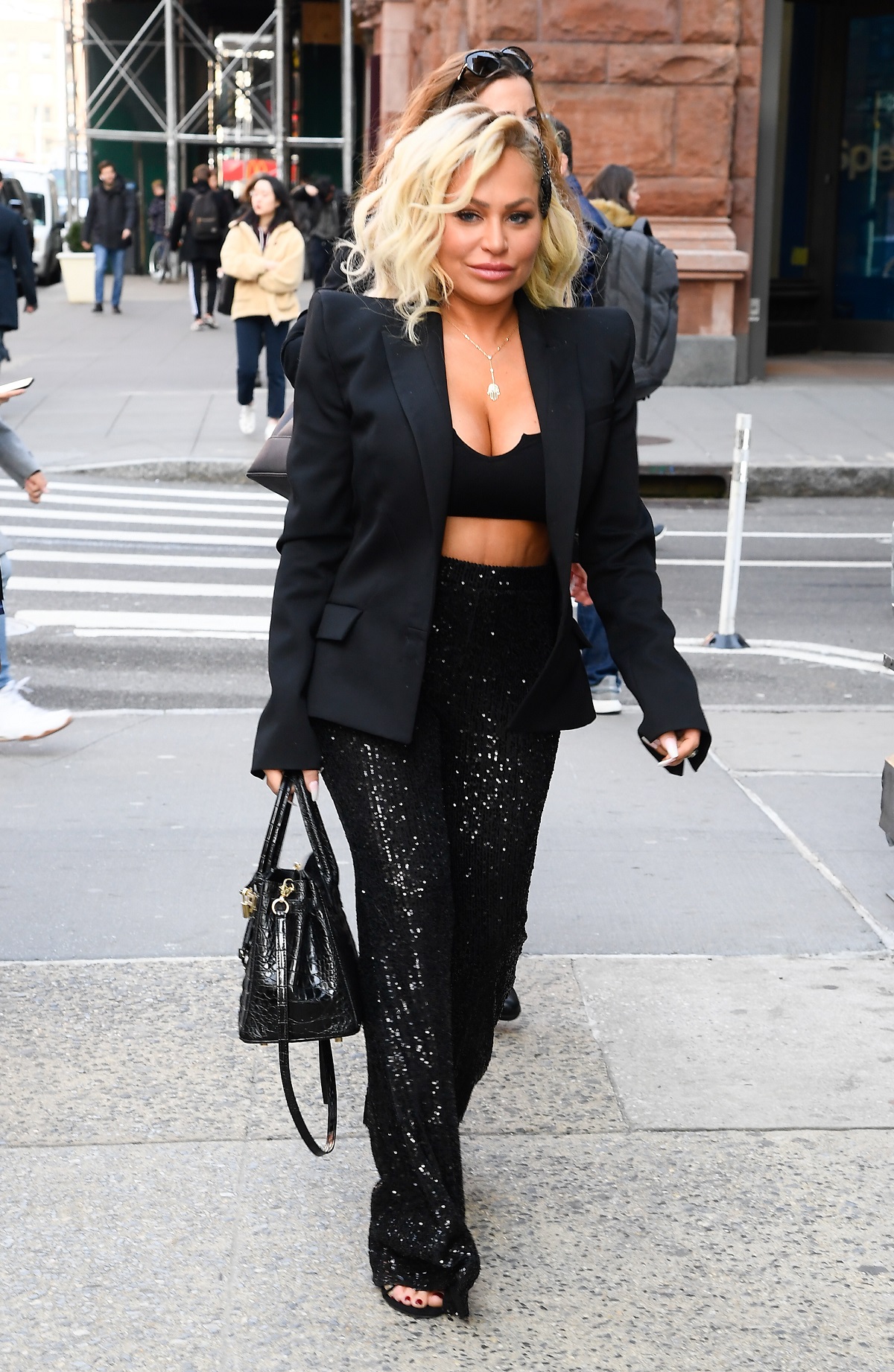 Darcey and Georgi rescheduled their meeting, and they meet up in New York City. Georgi picked a meeting point, and when Darcey sees him, she heads toward him as he opens his arms for an embrace. He's holding a bouquet of roses, and the sparks fly. Georgi even holds Darcey's purse as they head off to their next destination.
They walk to a nice Italian restaurant, where Darcey is about to get wined and dined. They toast with some wine, and it looks like the night is going the way everyone is hoping it will.
"I'm in New York City with an amazing man I feel a connection with. You know, being open with me and trusting in me and trusting in each other," Darcey tells the cameras.
The food gets brought out, and they enjoy their meals. Georgi even feeds Darcey, and she feeds him in return. They kiss at the table, and Georgi produces a gift for Darcey. It's Bulgarian rose oil, and he says, "That's pure. It's like more expensive than gold."
Georgi mentions that when Darcey smells the rose oil, she'll think about him. "I would slather it on all over," Darcey replies.
Georgi asks Darcey if she's 'talking with someone else'
RELATED: 'Darcey & Stacey': Darcey and Stacey Silva Discuss Going to Los Angeles
Darcey seems really pleased with her date, and lets Georgi know it. "Out of my 45 years, I think this was the best date yet," Darcey tells him.
Georgi's response is priceless. "That's because with the Bulgarian Georgi that's why," he replies.
Georgi asks Darcey if she's "talking with someone else," and she says he's the only guy she's corresponding with. He says, "That's good." Darcey tells Georgi that she's grateful for him, and almost tears up a little bit at the thought.
Georgi's making all the right moves, and they head off to a hotel. Once inside, they begin to kiss, and Georgi carries Darcey into the bedroom.
Where do things go from here for Darcey and Georgi? We'll have to wait and see, but it's clear they have some major chemistry.