'Darcey & Stacey': What Happens When Stacey Silva Speaks With Florian Sukaj About the Pictures She Saw of Him and Another Woman?
Fans have truly grown to love all things having to do with Darcey Silva, who made a name for herself looking for love on 90 Day Fiancé: Before the 90 Days. Her twin sister, Stacey Silva, also became a fan favorite as well. Viewers watched the twists and turns of Dacey's life unfold, and couldn't seem to get enough. Luckily, the fun doesn't have to end because Darcey and Stacey have scored their very own spinoff called Darcey & Stacey.
We're just two episodes in, and Stacey is dealing with some serious drama with her fiancé, Florian Sukaj, a model from Albania. After Darcey discovers some photos of Florian and another woman, Stacey decides to confront Florian about it on his first morning in the United States.
Darcey Silva finds some pictures of Florian Sukaj and another woman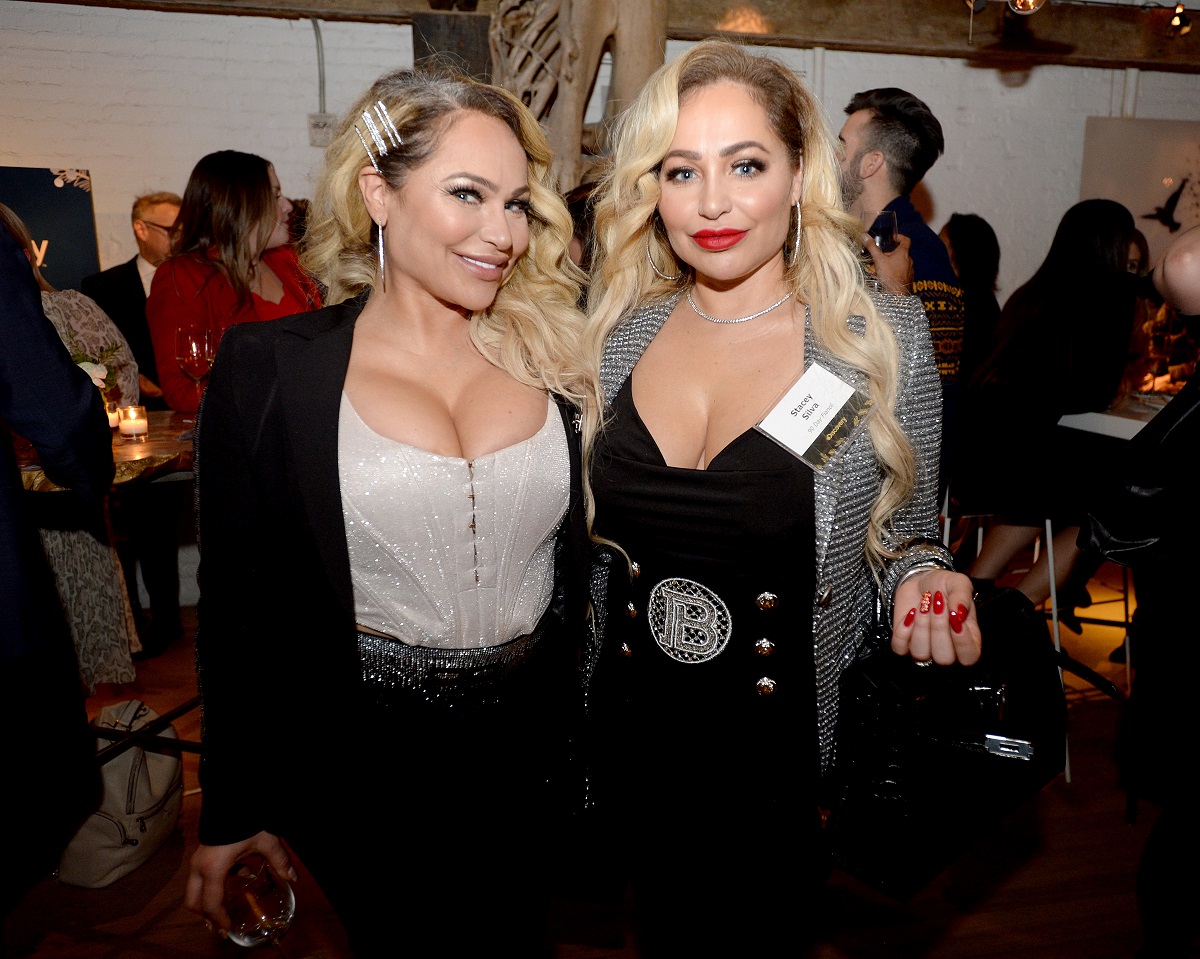 Stacey originally met Florian on social media, and after just six months of dating and 10 days into their first trip together, Florian decides to take the leap and ask Stacey to marry him. Now engaged, everything seems great as Florian prepares to come to the United States to start a life with his soon-to-be-wife. It's been almost five years since they've been a couple, and Florian's K-1 visa is finally approved.
However, there is already trouble in paradise when Darcey finds some pictures of Florian with another woman. Darcey mentions to her father, Mike, about the questionable images she found on social media.
"There are these pictures online of Florian and some girl. He said, 'Oh, it was nothing.' But it looked a little sketchy to me," Darcey says as she pulls out her phone to show her father the images in question. In one photo, Florian appears to have his shirt off as he lays next to a woman wearing a "lacy thing" as Darcey describes it.
"There's a little part of me that believes Florian's using Stacey for the visa," Darcey tells producers. "But I feel like she's blinded by the love."
What happens when Stacey speaks with Florian about the pictures?
The day finally arrives for Florian to come to the United States, and Stacey heads to the airport to get him. The reunion is sweet, and it's clear that these two have a bond, but what will happen when Stacey brings up the pictures?
They lay down in bed in their hotel room in New York City on their first morning together. Stacey pulls out a surprise for Florian: a brand-new cell phone. However, Stacey has a condition, she has to put her thumbprint on it so she will be able to access it.
"It's your phone, but I just want to make sure that, you know, there's no more pictures or anything like that," Stacey tells him, and Florian seems to be agreeable to it.
Apparently, when Stacey originally asked Florian about the images, he said that nothing happened and the woman is just a friend. Stacey tells Florian that she doesn't want what happened previously to repeat itself. "You should have never took pictures with her," Stacey says to Florian.
Florian responds by saying, "I understand it's my fault."
'You knew I was going to get upset about that'
Stacey is clearly still uncomfortable with the whole situation, and it's understandable. "You knew I was going to get upset about that," Stacey continues. Florian says he feels "bad" about it. "But you didn't feel bad the day you met up with her and took pictures," Stacey declares.
Stacey doesn't just stop there. She continues with her questioning, and honestly, who can blame her? "So you didn't know she was gonna trick you into taking pictures and post them online, like you guys were together?" she asks.
Florian makes a comment about talking about "stupid things." Stacey tells him that now that they are together in person, they should talk about it. "How many times every day you call on me I fix this situation to talk face to face…," Florian responds.
Stacey tells him this is the last chance, and he promises it won't ever happen again. Stacey says they can take things "day by day," and it looks like they're going to try and move on from this situation.
Will Stacey and Florian's relationship be able to survive this drama now that they are together in the United States? Only time will tell.