'Darcey & Stacey': Who is Darcey Silva's Ex-Husband, Frank Bollok
Darcey & Stacey Season 2 has seen Darcey Silva's daughters, who she shared with her ex-husband, Frank Bollok, support their mother. So who is Darcey Silva's ex-husband, Frank Bollok, and why did they call it quits?
Meanwhile, Darcey Silva has struggled to find common emotional ground with her latest beau, Georgi Rusev. Darcey and Georgi have split for the time being, but there are signs the two could still be together.
Why did Darcey Silva and her ex-husband split?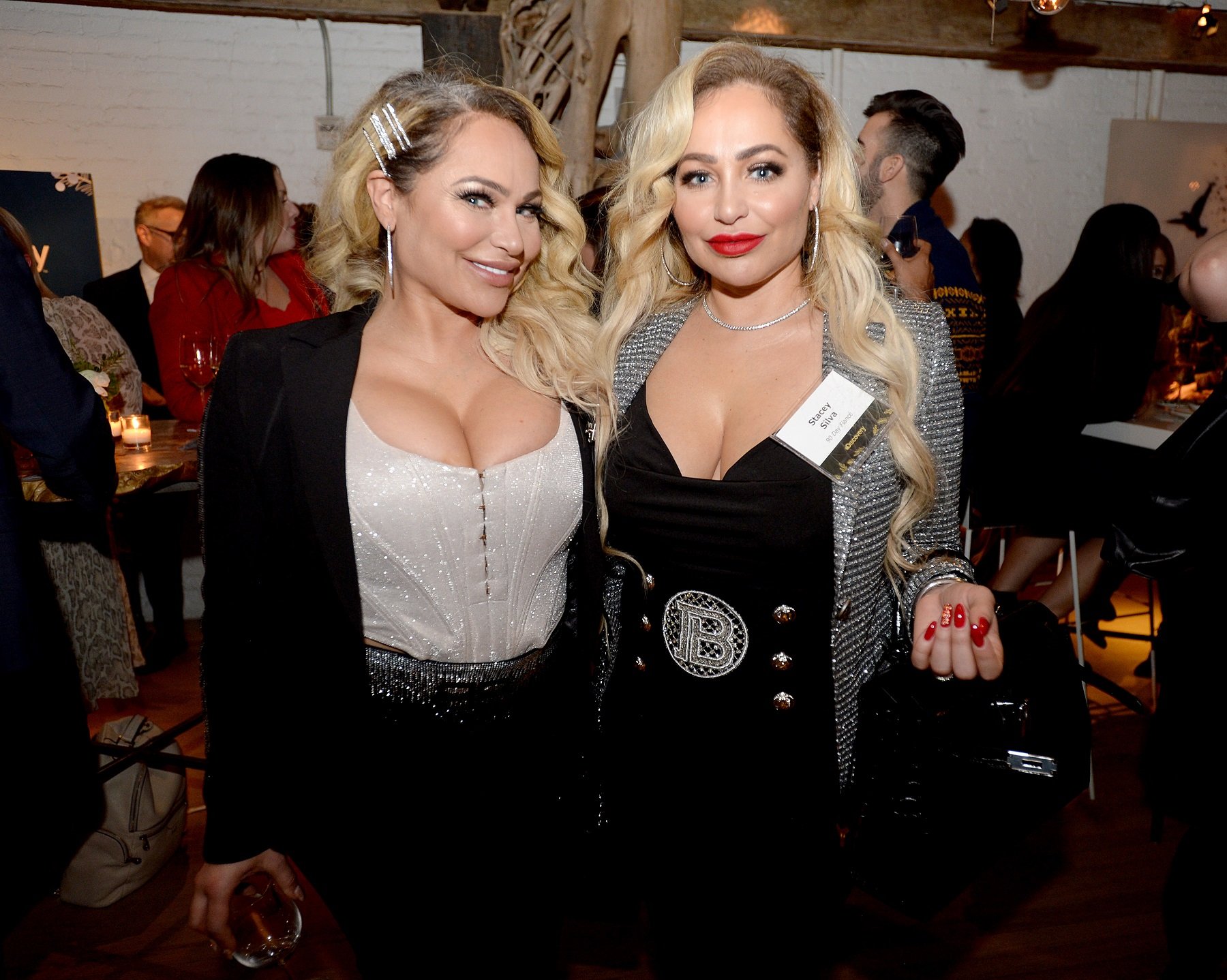 Darcey & Stacey star Darcey Silva has been on the hunt for love alongside TLC since 2017, with limited success. So who was Darcey Silva's first husband, Frank Bollok? Why did Darcey and her husband call it quits? According to Darcey, there's no real drama there — it was just a matter of their relationship changing over time.
"We just felt we grew apart and [were] searching for our soulmates," Darcey Silva told Heavy. Darcey went on to add that she and her ex-husband have an amicable and respectful relationship that's focused on raising their two daughters, Aniko and Aspen. 
"My relationship with my daughters' father is good and respectful. I'm grateful for my daughters Aniko and Aspen and always will be. We are blessed to have them," she added.
"They are my beautiful blessings and my angels! I love them with all my heart and soul and so does he," Darcey said.
Frank Bollok remarried and had another child
While Darcey Silva is still on the hunt for a lasting relationship on Darcey & Stacey, her ex-husband has since remarried.
Frank Bollok married Kristell Mapelli in 2018, and the two had a baby boy sometime last year. Aniko and Aspen appear on the pair's social media pages with some frequency.
Although Frank Bollok may not have any interest in appearing on Darcey & Stacey now, he was once almost a reality television star alongside Darcey Silva.
Darcey and Stacey Silva were almost in a reality show called The Twin Life, for which the two filmed a pilot. At the time, Darcey and Frank Bollok were married, and she referred to him as an "aspiring rapper." It seems Bollok is currently a store manager for Bob's Furniture, according to LinkedIn. 
Darcey and Georgi called it quits
Darcey & Stacey recently saw Darcey and Georgi call it quits over the phone. Darcey Silva traveled to Turkey with her twin sister for a series of cosmetic procedures, and during her trip she called Georgi to have a serious talk about the status of their relationship. 
Things did not go well, with both sides saying they felt hurt and unheard. Darcey eventually told Georgi to pack his things and leave the apartment before she returns.
"OK, you know what, I'm gonna say my piece right now because I think I deserve much better than what I'm getting," said Darcey Silva.
"I don't want a relationship like this, I deserve more. I don't think you treat me like how a fiance should. And you have plenty of time in the apartment before I get back to figure things out, but I can't do this anymore."
However, there are signs Darcey and Georgi are still together. The two have appeared on each other's social media, with Georgi sharing a photo of them together in August, after the show had finished filming. Additionally, they still follow one another on Instagram and occasionally like each others' posts. 
RELATED: 'Darcey & Stacey': Amid Darcey and Georgi Split, Fans Side With Georgi