'Daredevil' Star Charlie Cox Admits He and Andrew Garfield Still 'Haven't Talked About' Lying About Their Surprise Appearances in 'Spider-Man: No Way Home'
Spider-Man: No Way Home had so many cast rumors and actors lying, it might go down in history as Marvel's most elaborate attempt to keep spoilers from fans. The two most prominent Spider-Man: No Way Home liars were Daredevil actor Charlie Cox and The Amazing Spider-Man star Andrew Garfield, who dodged countless interview questions. However, after seeing a video cut of him avoiding questions in several interviews, Cox found it "very funny."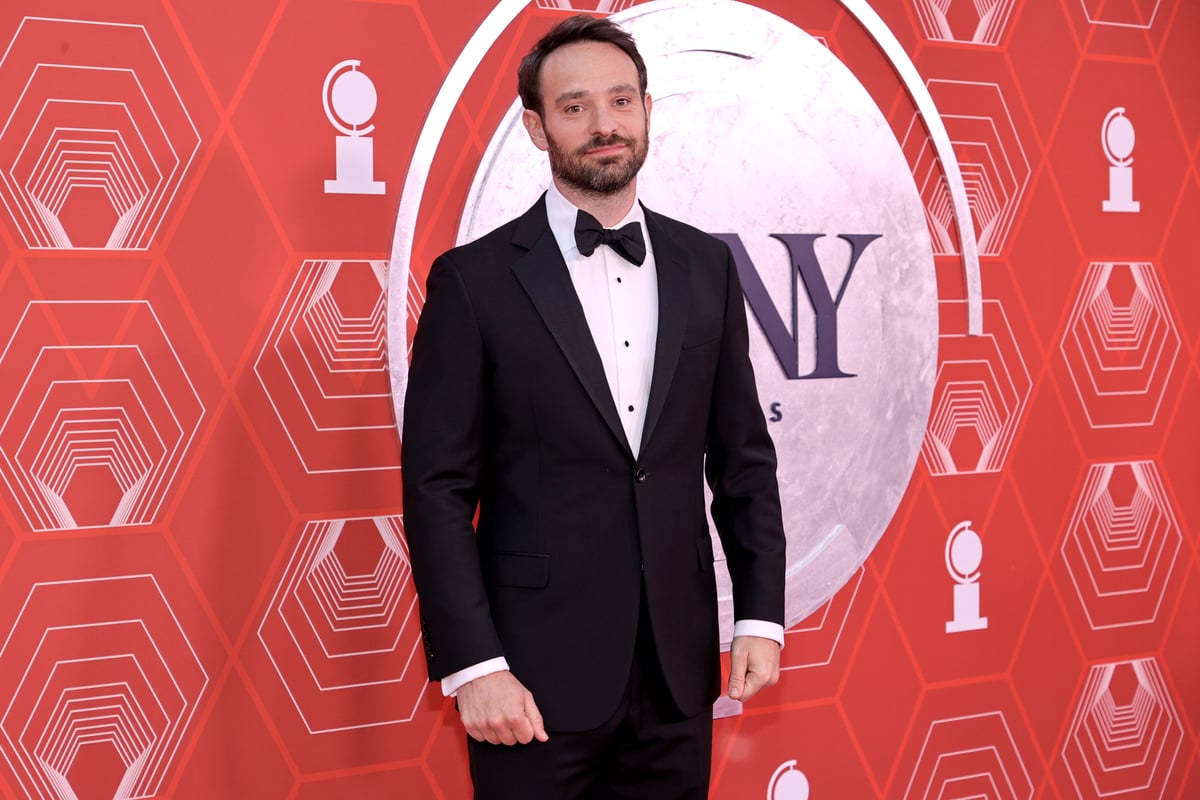 'Daredevil' Charlie Cox and 'The Amazing Spider-Man' Andrew Garfield lied about appearing in 'Spider-Man: No Way Home'
Marvel's Daredevil, blind lawyer and superhero Matt Murdock, made a surprise appearance toward the beginning of Spider-Man: No Way Home. When Peter Parker and Aunt May needed a lawyer, Charlie Cox sat down to represent Spider-Man.
Meanwhile, after the Andrew Garfield and Emma Stone Amazing Spider-Man movies, Garfield's Spider-Man stepped through a portal Ned (Jacob Batalon) and MJ (Zendaya) created. And he rushed off to help the Tom Holland Spider-Man fight Green Goblin (Willem Dafoe), Doc Ock (Alfred Molina), and more.
The actors had to keep their roles deep under wraps. While Batalon, Tom Holland, and Zendaya openly held interviews during filming, Cox and Garfield had to lie – a lot.
Hacksaw Ridge actor Andrew Garfield even lied to Emma Stone about starring in Spider-Man: No Way Home. After the movie finally came out, Cox and Garfield appeared in the Marvel movie. And fans pointed to all the deceitful lines they said in interviews.
Someone sent 'Daredevil' actor Charlie Cox a video of Andrew Garfield and him stuttering through 'Spider-Man: No Way Home' interviews
Some fans cut together videos of Daredevil actor Charlie Cox and Amazing Spider-Man star Andrew Garfield denying their parts.
"We've been mates for many years. Someone sent me a video," Cox told Digital Spy. "Someone had cut a video on YouTube of me and him, not together, in interviews and stumbling over questions, trying not to answer them."
After watching the video, Kin star Charlie Cox found it "very funny" and sent it along to the tick, tick…BOOM! actor.
"Someone had cut together a video of us going 'I … I, well, I don't know, you know, I can't say.' You know, just stumbling, and someone sent it to me," Cox continued. "And I thought it was very funny, and I forwarded it to him."
However, the two friends still haven't discussed their elaborate deception of Marvel fans for Spider-Man: No Way Home.
The 'Kin' actor admitted that he and the 'Hacksaw Ridge' star still 'haven't talked about' their lying 
The Digital Spy interview pushed Daredevil actor Charlie Cox about if he and Andrew Garfield, because of their friendship and pulling the same long con, had chatted about their Spider-Man: No Way Home lies.
While they exchanged hilarious videos of their interview dodges, Cox said, "we haven't actually talked about it."
With Vincent D'Onofrio returning as Wilson Fisk, aka Kingpin in Hawkeye, fans have wondered how many aspects of the Daredevil Netflix series will come into the Marvel Cinematic Universe.
However, it seems that Charlie Cox won't let any secrets slip from him.