Country Superstar Darius Rucker Raises Over $2 Million for St. Jude
This 'Wagon Wheel' singer is using his platform for good. Here's how Darius Rucker raised over $2 million for St. Jude Research Hospital.
You can rock him like a "Wagon Wheel" or you can attend one of his charity events. Either way, Darius Rucker is known throughout the country music world as a philanthropist and as a humanitarian, raising millions for St. Jude Research Hospital. Here's when Darius Rucker got involved with the hospital and how he raised money for them.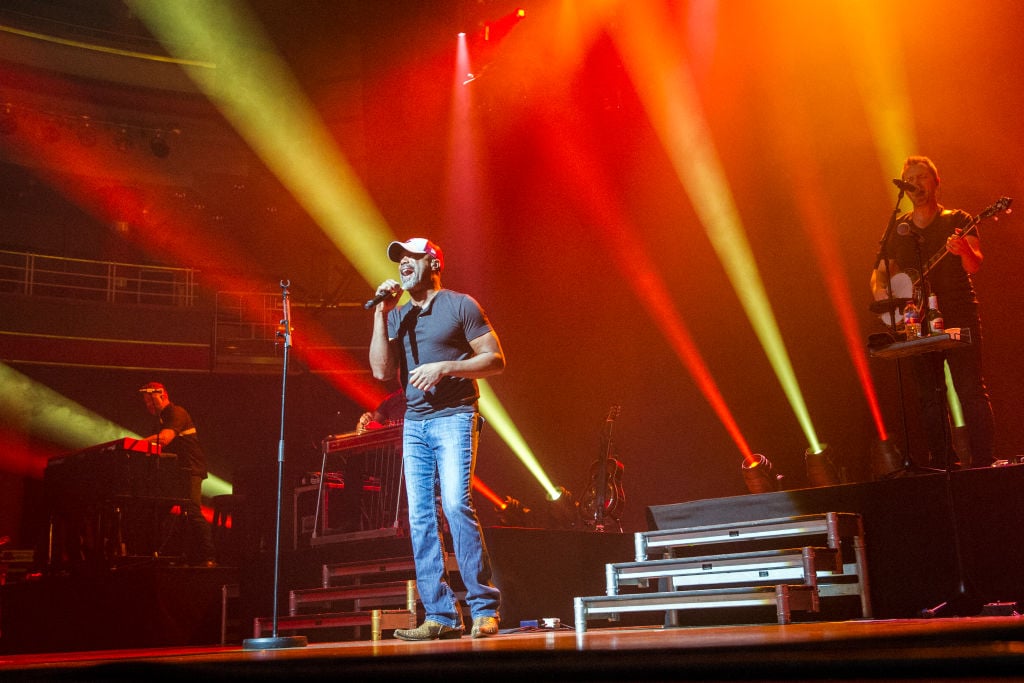 Darius Rucker is famous for 'Wagon Wheel'
You may know him as one of the biggest names in country music. His newest full-length album features songs like "For The First Time" and "If I Told You," each earning millions of plays on Spotify. Additionally, his most well-known song, "Wagon Wheel," earned him a Grammy Award. Most importantly, Darius Rucker is known as a humanitarian and philanthropist.

In May 2019, Darius Rucker was awarded the Harry Chapin Memorial Humanitarian Award at the 2019 Music Business Association (Music Biz) Awards & Hall of Fame. The singer earned this Humanitarian Award primarily for his work with St. Jude Research Hospital.
In 2009, Darius Rucker won the Country Music Association Award for "New Artist of the Year." In 2013, he won the Grammy Award for "Best Country Solo Performance." He continues to write and perform country music across the United States.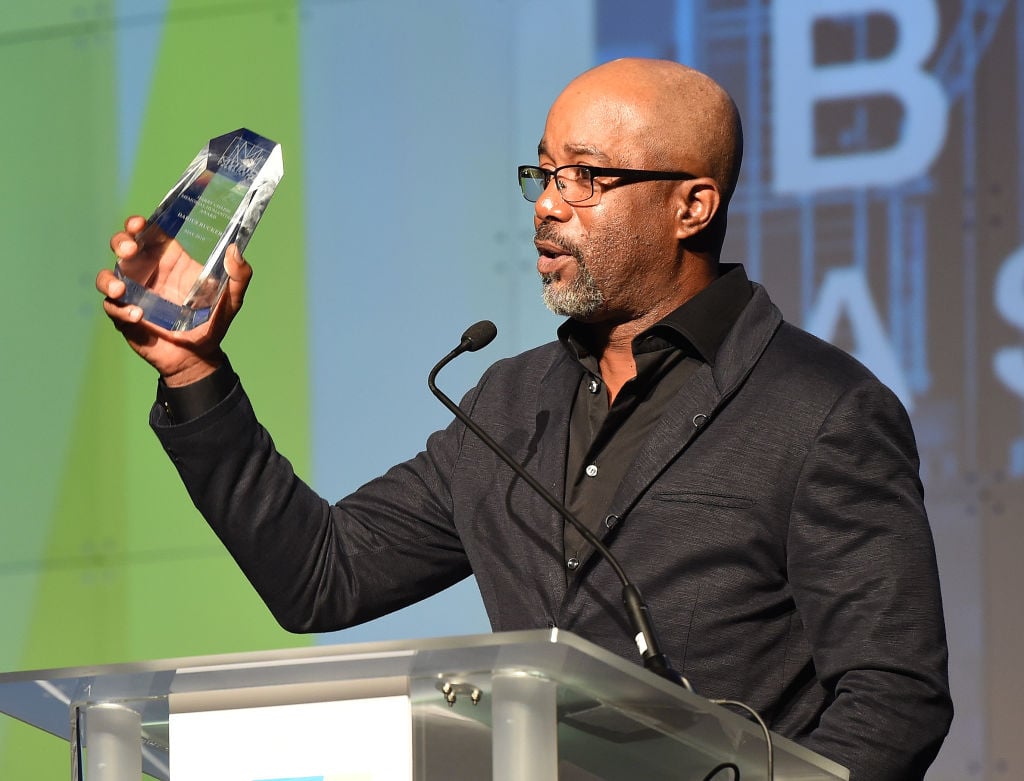 He's always had a connection to St. Jude's Research Hospital
According to Darius Rucker's website, the country singer started visiting St. Jude Research Hospital a decade ago. He even helped a patient's father write a song, entitled "Possibilities." However, Darius Rucker's love for St. Jude didn't stop there.
His event, entitled "Darius and Friends," is considered by some to be the unofficial kickoff to CMA Fest. This year, Darius Rucker invited country musicians Jimmie Allen, Kane Brown, Luke Bryan, Sheryl Crow, Travis Denning, and Brett Young to perform at this charity event.
The venue sold out, raising thousands of dollars for the hospital. This year's event raised over $425,000, bringing the all-time total to over $2 million. Darius Rucker commented on the success of his fundraiser on social media, thanking his fans.

"10 years ago I visited St. Jude Children's Research Hospital and knew I wanted to do everything I could to help those kids and the amazing doctors who work tirelessly to find cures. Because of all of YOU, my friends, we've raised over 2 million dollars for them. Thank you for coming out to #DariusandFriends and see y'all next year," Darius Rucker said on Facebook.
According to Taste Of Country, aside from his work with St. Jude, Darius Rucker and his Hootie & the Blowfish Foundation host the annual "Monday After the Masters" golf tournament, to benefit for more than 200 charities that support public education and junior golf programs in South Carolina.

What's next for this country artist?
Darius Rucker reunited with his group, Hootie and the Blowfish. Together, the band embarked on a nationwide summer tour, running from May 30 to September 13. Fans hope the country group will perform Darius Rucker's hit songs, like "Wagon Wheel," "Alright," and "If I Told You," during this tour.
"We're writing songs and we are in the studio and we are making a new album," Rucker said in an interview with The Today Show. "For us making a record, we are not doing it for us. We are doing it for those people that planned their vacations around the Hootie & the Blowfish tour."
Presumably, Darius Rucker will host his charity concert, Darius and Friends, next year. To learn more about St. Jude Research Hospital and to donate, visit stjude.org.