Dark Secrets the Duggar Family Doesn't Want You to Know
Despite being TLC's most conservative family ever, the Duggar family seems to constantly be involved in a scandal. While some of their controversies have made headlines, others have somehow relatively stayed on the down-low.
The internet, however, has a way of digging up anything from reality TV stars' pasts. From scamming their own fans (page 5) to firing a 19 Kids and Counting crew member for being gay (page 9) to their biggest scandal yet (page 15), these are the dark secrets the Duggar family doesn't want anyone to know.
1. Jill was accused of plagiarizing recipes on her website
Jill Dillard, a daughter of the Duggar family who is married to Derick Dillard, has gotten herself into hot water with recipes she's been posting on her family's website. According to Romper, followers quickly caught on to the fact that recipes (and their accompanying photos) have been stolen from other sources without credit.
One recipe in particular that Jill got called out on was "one of [her] hubby's favorites" for stuffed zucchini. Inquisitr reported that the recipe and photo came from AllRecipes.com, which she gave no credit to.
However, after receiving backlash, she went back into the post to write, "Photo credit & original recipe: Allrecipes.com." She also noted that she "adapted them into [her] own," but she can't hide the fact that she originally plagiarized pretty blatantly.
Next: Derick got himself into trouble on the internet, too.
2. Derick's transphobia toward Jazz Jennings
Jill's husband has gotten himself into trouble with his internet behavior, as well. Derick has actually been fired from TLC thanks to making transphobic remarks on Twitter toward Jazz Jennings, who stars in I Am Jazz on the same network.
Dillard tweeted, "What an oxymoron … a 'reality' show which follows a non-reality. 'Transgender' is a myth. Gender is not fluid; it's ordained by God."
Next: You won't believe what their homeschool program leader was accused of.
3. They attended a homeschool program run by an accused child molester and cult leader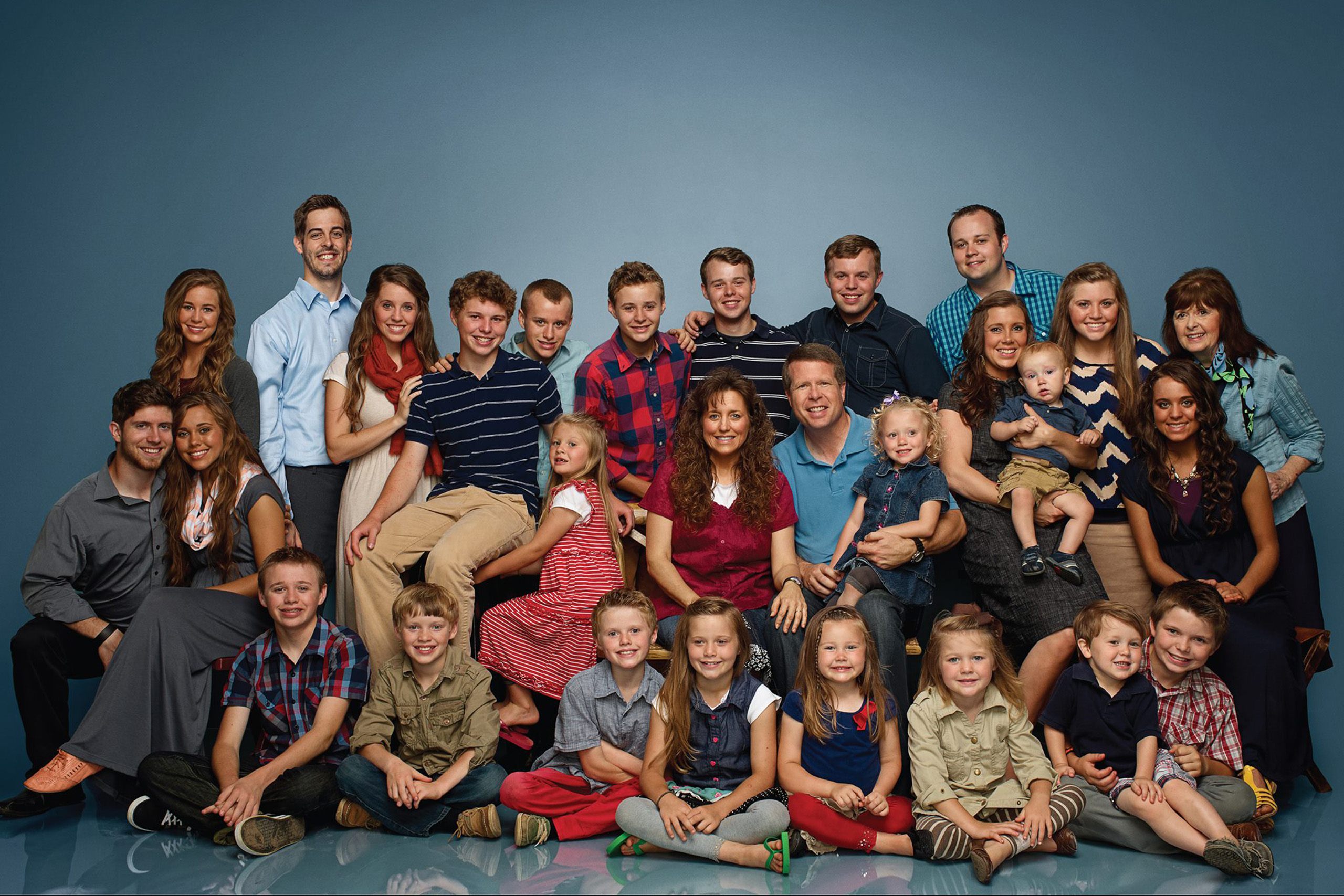 With so many children, it's no surprise that Jim Bob and Michelle opted to have their kids homeschooled. They went through a homeschooling program, Advanced Training Institute.
According to Gawker, however, the program was found to be run by an accused child molester and cult leader, Bill Gothard. On top of all this, Gothard was accused of sexual harassment from female employees, which prompted him to go on "indefinite administrative leave" in 2014.
Next: Jim Bob and Michelle prevented Jill from helping this woman give birth.
4. Jill was forbidden from helping an unmarried woman give birth
Jill has a career as a midwife, and apparently, her parents have a say in who she can assist with childbirth. Jim Bob and Michelle forbade Jill from assisting a woman because she was unmarried — which goes against the Duggars' religious beliefs.
Oh, and this woman was far from a stranger. According to Daily Mail, her name is Susanna Keller, and she's the younger sister of Anna — who is Josh Duggar's wife.
Next: Jill and Derick totally scammed their fans.
5. Jill and Derick's 'missionary trip' scam
If you ever see the Duggar family asking for donations, be wary of handing over any money. In 2015, Jill and Derick asked for donations to take a missionary trip to El Salvador.
After only a few weeks, the couple was reportedly removed from the trip due to "lack of qualifications." According to The Hollywood Gossip, many believe Jill and Derick simply went on the trip to take a vacation.
Any money they collected was donated to charity, but that definitely doesn't get them off the hook for scamming their fans.
Next: Jessa and Ben had the audacity to ask their fans for this.
6. Jessa and Ben asking fans for wedding gifts
Jill and Derick weren't the only members of the family asking fans for money. In September 2015, when Jessa Duggar and Ben Seewald were planning their wedding, they actually asked fans for "gifts and donations" in lieu of their wedding.
According to In Touch Weekly, Jessa shared on her family's blog that she'd love gifts from her favorite stores, Target and Walmart. They even included an address for their fans to send any gifts or cash to.
One fan criticized, "Love the family, but I don't think it's right to give an address for gifts and gift cards. I may be wrong but TLC and their personal appearances [probably] pay them well … donate to a charity in their name."
Next: The Duggar family would do anything to cover this up.
7. Joy-Anna's rumored 'shotgun' wedding
If we know anything about the Duggars, it's that a scandal involving premarital sex in their own family is probably their worst nightmare. Joy-Anna Duggar gave birth to her child after tying the knot with Austin Forsyth, but her pregnancy timeline left fans skeptical about when she actually got pregnant.
The couple was originally set to be married in October 2017, but out of the blue, they decided to move their date up to May 26 of the same year. Joy-Anna gave birth on Feb. 23, 2018, so she very well could have become pregnant after marriage. However, photos of her pregnancy seemed to show her looking further along with her pregnancy than they were letting on.
We'll likely never know the truth about this controversy, considering they'd do anything to keep a premarital sex scandal under wraps.
Next: Jim Bob has some seriously bad habits.
8. Jim Bob is rumored to be a compulsive shopper and hoarder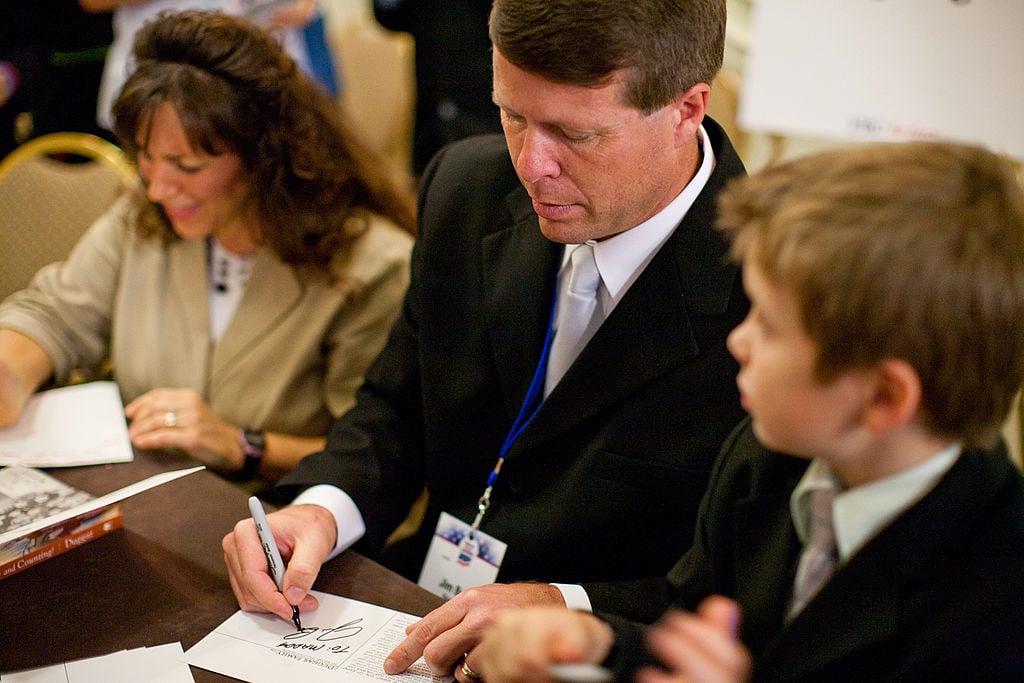 Apparently, Jim Bob's got a bit of a problem with spending his money. A source exposed the father of the Duggar clan for being both a compulsive shopper and hoarder, according to The Hollywood Gossip.
The source explained, "Jim Bob has a lot of money in property. And he buys stuff, junk. He goes to these auctions and comes back with truckloads of chairs, and just whatever."
Next: You won't believe why Michelle fired this crew member.
9. Michelle fired a 19 Kids and Counting crew member for being gay
Speaking of the Duggars' religious beliefs, Michelle wouldn't even let a crew member work for 19 Kids and Counting after learning he was gay.
A former employee on the TLC show recalled to Gawker, "When we returned [to work], we found out that [he] was removed, fired from the set, and transferred to another production, and that none of us are to breathe a word of what we saw to anyone."
Next: Derick posted this horrifying video online.
10. Derick posted a video of himself running over a cat
The Duggars family truly makes it hard to believe that they follow the moral standards they preach. In 2015, Derick posted a video of himself sledding on a cookie sheet. Aiming directly at a defenseless cat, Derick demands, "Move, cat," but he made no effort to change his direction when the cat didn't budge.
On top of PETA demanding an apology, plenty of commenters on his post criticized him for his actions. "That is so sickening and certainly not very Godly. I can't believed they LAUGHED while they were tormenting an animal. What happened to loving all of God's creatures?"
Next: We aren't surprised to hear Jim Bob being described this way.
11. Jim Bob is 'like a dictator'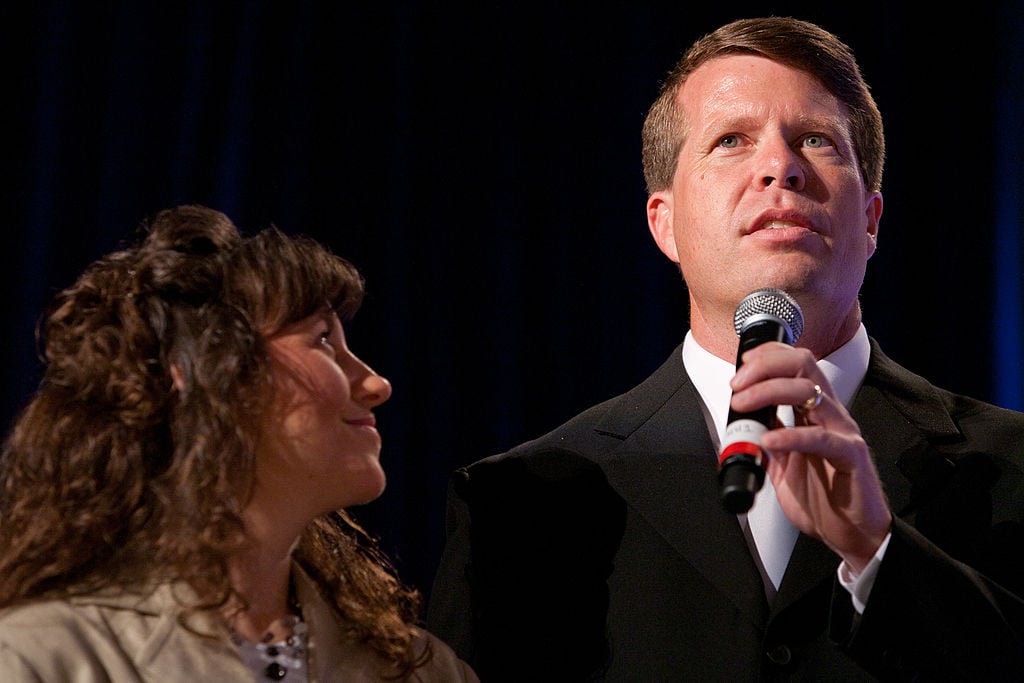 With a family following such strict rules in their day-to-day lives, it's no surprise that Jim Bob has been described as acting "like a dictator."
According to People, several sources have confirmed the powerful authority he holds over his entire family — including his wife. One source claims, "Jim Bob's favorite word is 'no.' He's like a dictator." They continued, "No one ever confronts Jim Bob. No one."

A second source added, "Jim Bob calls the shots. Always has and always will."
Next: He found himself at the forefront of the family's controversies.
12. Josh's Ashley Madison account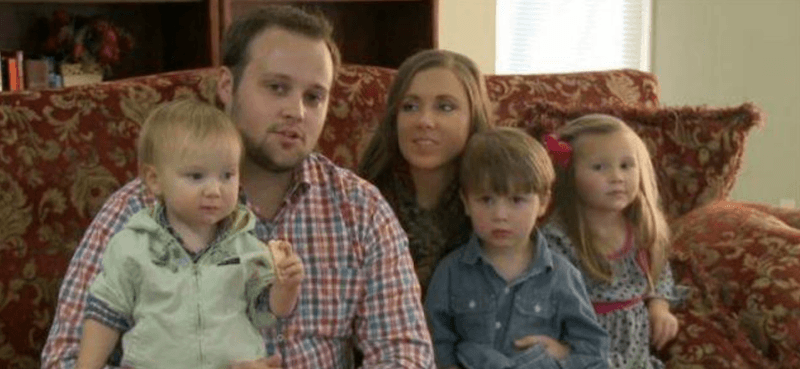 Each member of the Duggar family may have their own scandal(s) under their belts, but the oldest of the Duggar kids, Josh, found himself at the forefront of the family's controversies. Josh, who is married to Anna, was exposed for using an Ashley Madison account (a website used to have extramarital affairs).
According to Redbook, a data dump linked Duggar to the site, and exposed that he "paid nearly $1000 for two monthly subscriptions to Ashley Madison."
In admitting to a sex addiction, Josh posted a statement on his family's official website. "I have been the biggest hypocrite ever," he wrote. "While espousing faith and family values, I have secretly over the last several years been viewing pornography on the internet. This became a secret addiction and I became unfaithful to my wife."
Next: He used this tactic to find dates online.
13. Josh was a Facebook catfish
Once we learned that Josh was searching for extramarital affairs online, we weren't surprised to find that he was catfishing women on social media. According to Inquisitr, he used the name Joe Smithson to reach out to women using a fake Facebook account.
His choice of photos is where it gets particularly head-scratching. He opted for photos of Jonathan Blankfein, who is reportedly the son of a Goldman Sachs CEO. If he were trying to prowl on the down-low, stealing photos from a less-recognizable person may have been a sneakier option.
Next: He was even sued for sexual assault.
14. Josh was accused of assaulting a porn star
Josh found himself in yet another scandal in 2015 — but it certainly wasn't his last. After being caught cheating on his wife, he was sued for $500,000 by a porn star named Danica Dillon (whose real name is Ashley Stamm-Northup). According to Daily Mail, "Dillon filed a complaint … saying Josh manhandled her in a way that 'felt as if she were being raped' after allegedly paying her for sex."

The lawsuit was eventually dropped, but Dillon took to social media to attest, "Just because something was dropped doesn't mean it was a lie."
Next: This was the scandal that got 19 Kids and Counting canceled.
15. Josh's molestation scandal
When Josh was exposed for his molestation scandal, that was the final blow for 19 Kids and Counting. Reports surfaced that as a teenager, he molested five underage girls — including two of his sisters, Jill and Jessa.
Josh admitted to and apologized for his actions in a statement, in which he claims, "Twelve years ago, as a young teenager I acted inexcusably for which I am extremely sorry and deeply regret. I hurt others, including my family and close friends."
Next: Here's How the Duggars Really Make Their Money
Check out The Cheat Sheet on Facebook!