Dark Secrets You Never Knew About the Life of Prince Charles
After almost seven decades of waiting, Prince Charles of Wales is finally gearing up to take the crown from his mother Queen Elizabeth II. The heir apparent to the British throne may have been waiting all of his life for this opportunity, but that doesn't mean British citizens are eager to see Prince Charles on the throne.
From the very early days of his life, Prince Charles struggled to fit in with his family, and that only grew with his tumultuous days as a schoolboy, his playboy 20s, and then his troubled marriage to the late beloved Princess Diana. Though privileged, the prince has had some difficult times. Here are some dark secrets you never knew about his regal life.
A slow developer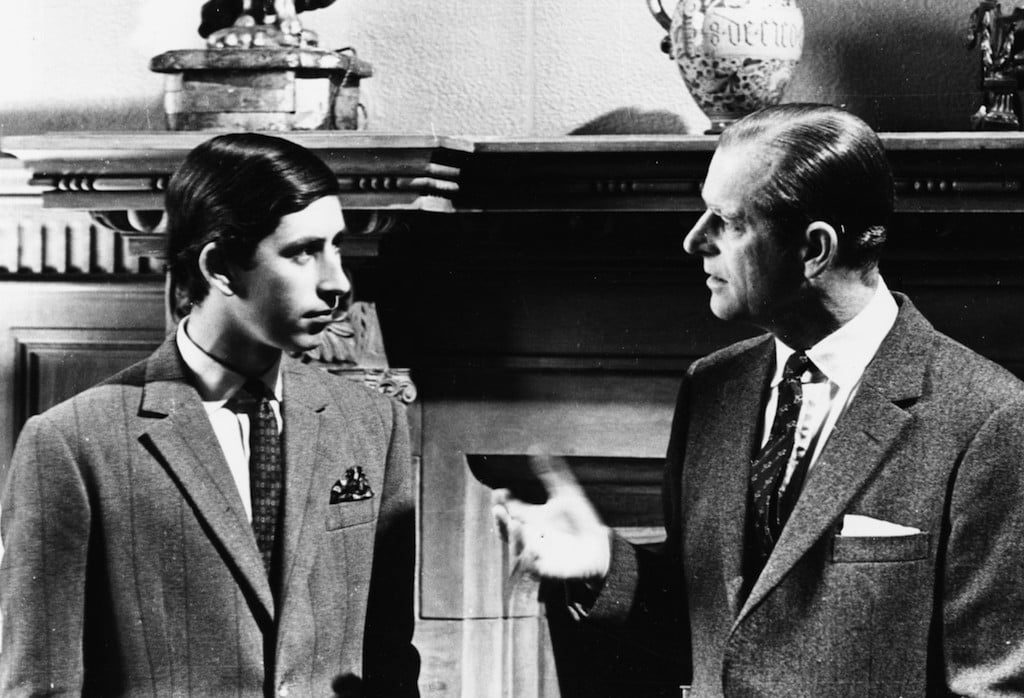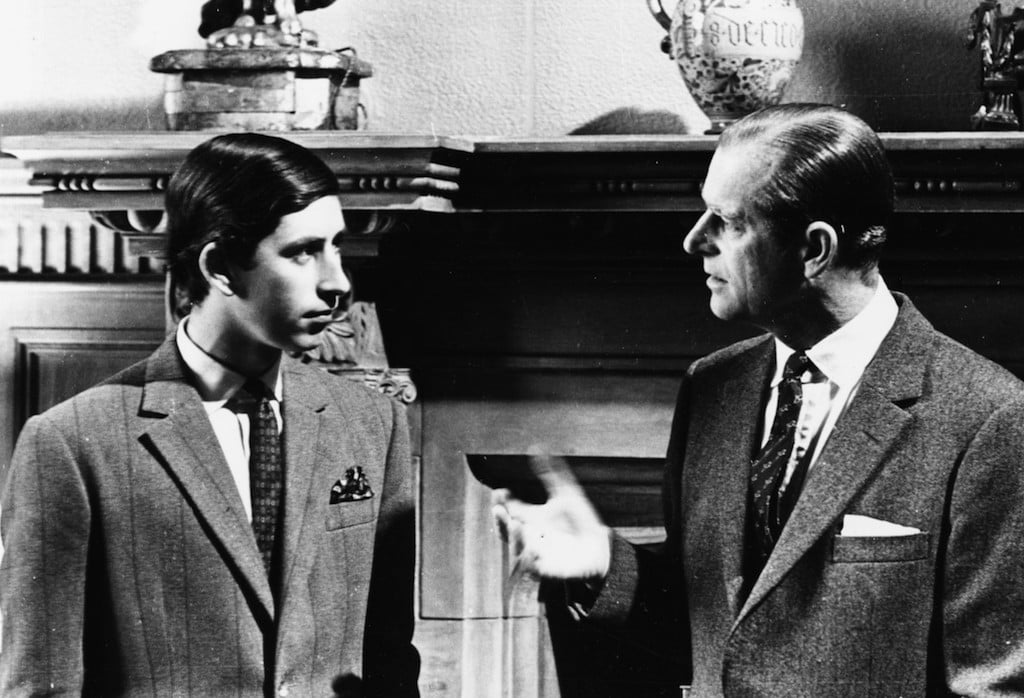 Prince Charles is Queen Elizabeth II and Prince Philip, Duke of Edinburgh's firstborn child. Though the royal couple and the public were thrilled when he was born, the young prince proved to be a disappointment from the beginning. Constantly sick with sinus infections and known for bursting into tears, his parents thought he might be a slow developer.
The New Yorker reported, "His mother, whom he would later describe as 'not indifferent so much as detached,' worried that he was a 'slow developer.' His father, Prince Philip, thought him weedy, effete, and spoiled."
Next: In the bosom of the Queen Mother 
Grandma's boy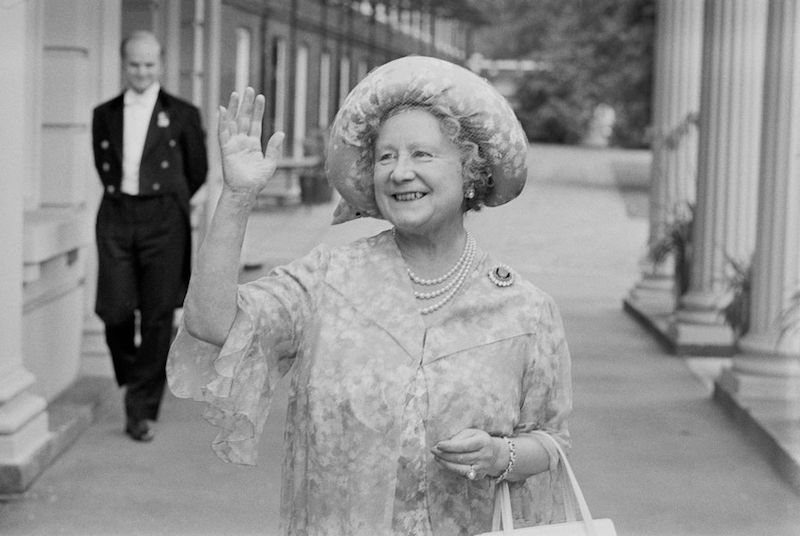 Both the queen and the Duke of Edinburgh, though regal and distinguished, are also both very outdoorsy. Therefore it would make sense that they'd hoped their firstborn son would share their interest in nature and horses. Unfortunately, that was not the case with the sickly Prince Charles.
Too physically uncoordinated to be any good at team sports, too scared of horses to enjoy riding lessons, and too sensitive not to despair when, at the age of eight, he was sent away to boarding school, he was happiest spending time with his grandmother the Queen Mother, who gave him hugs, took him to the ballet, and, as he later put it, "taught me how to look at things."
Next: Yearning for home 
Homesick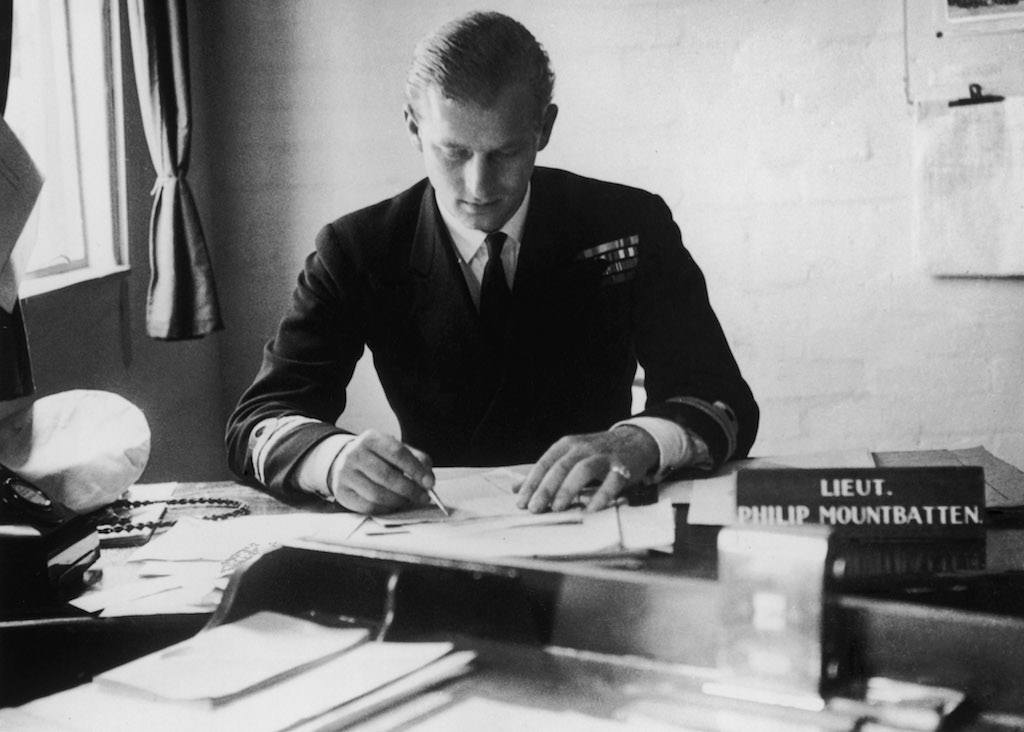 Prince Philip, who had served in the navy and had a troublesome family background, was disgusted by his son's lack of resilience and social skills. Therefore in 1957, the duke sent Prince Charles to Hill House School, in Knightsbridge, London. Barely 9 years old at the time, Prince Charles was desperately homesick and spent much of his time clutching his teddy bear and weeping.
He was bullied mercilessly for his royal status, for being pudgy, and for the size of his ears. Desperate to connect with his family, he also wrote home once a week.
Next: The boarding school from hell
Gordonstoun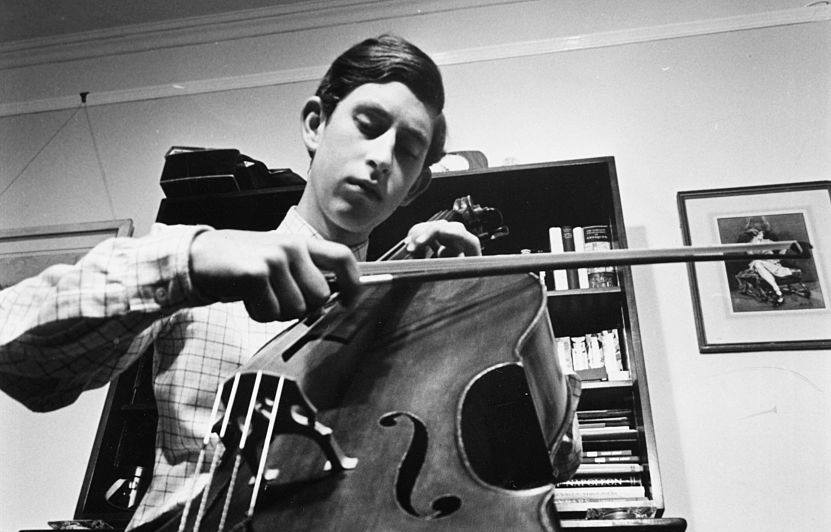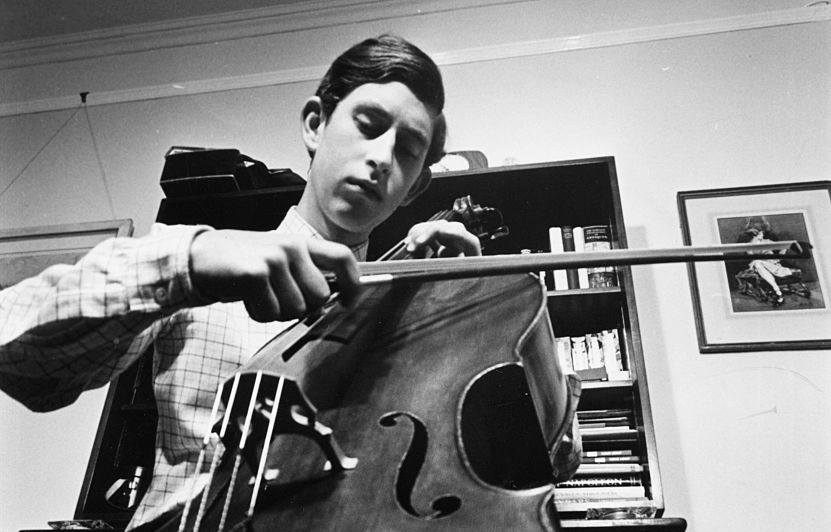 Despite his troubled time at Hill House School, nothing was worse than Prince Charles' experience at Gordonstoun, his father's alma mater. Depicted in Season 2 of the Netflix's The Crown, Prince Charles was subjected to manual labor and a spartan challenge.
Though Prince Philip eventually grew to love and respect his time at the school, Prince Charles detested it. In a letter home in 1963, the young prince wrote, "I hardly get any sleep in the House because I snore and I get hit on the head all the time. It's absolute hell."
Next: Impending doom 
The horror of duty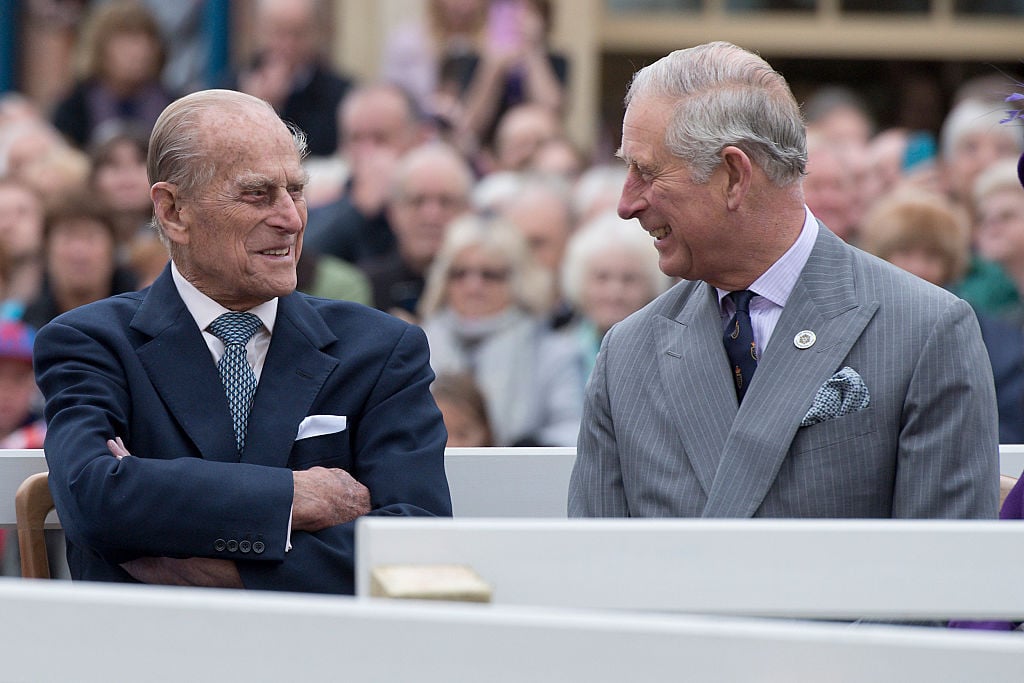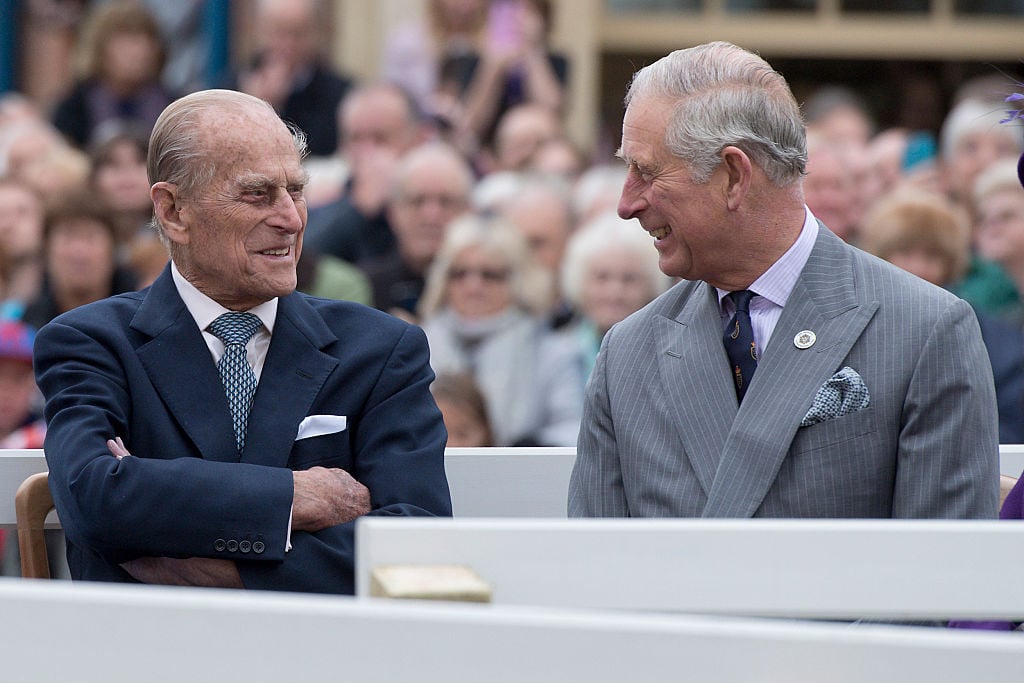 Prince Charles was about 9 years old when he realized that he would be King of England.
When asked about his duty to serve at age 21, Vanity Fair reports the prince said, "I think it's something that dawns on you with the most ghastly inexorable sense … and slowly you get the idea that you have a certain duty and responsibility."
Next: Much needed flexibility 
A reluctant navy man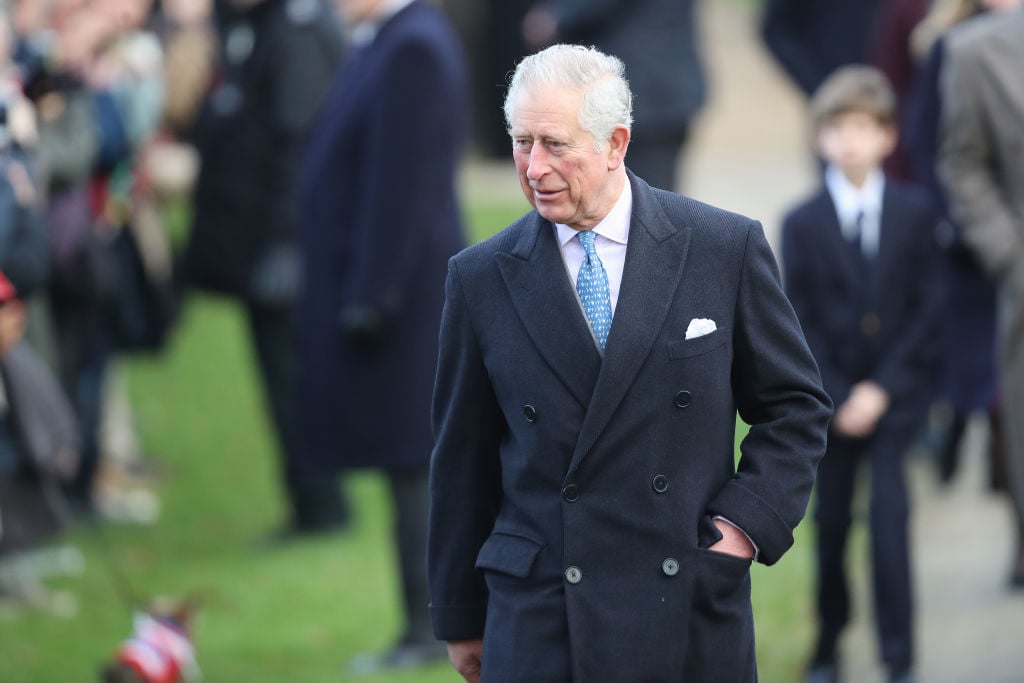 Despite his below-average academic record, Prince Charles attended Cambridge University and then, following family tradition, went on to serve in the Royal Navy and Royal Air Force. Unfortunately, because the prince didn't exactly succeed in mathematics, his job position shifted from navigator to communications officer.
The New Yorker reported, "Faced with his 'inability to add or generally to cope well with figures,' the Navy sought to 'build in more flexibility and to tailor duties closer to his abilities.'"
Next: The illusion of the playboy prince 
A false image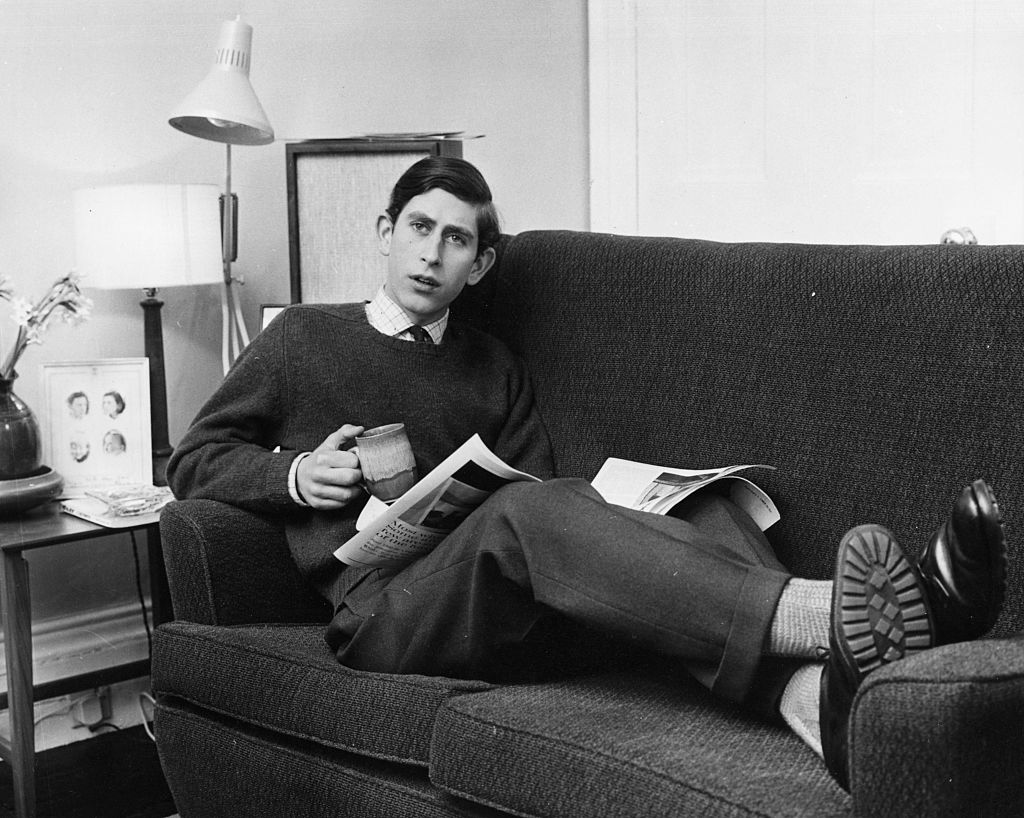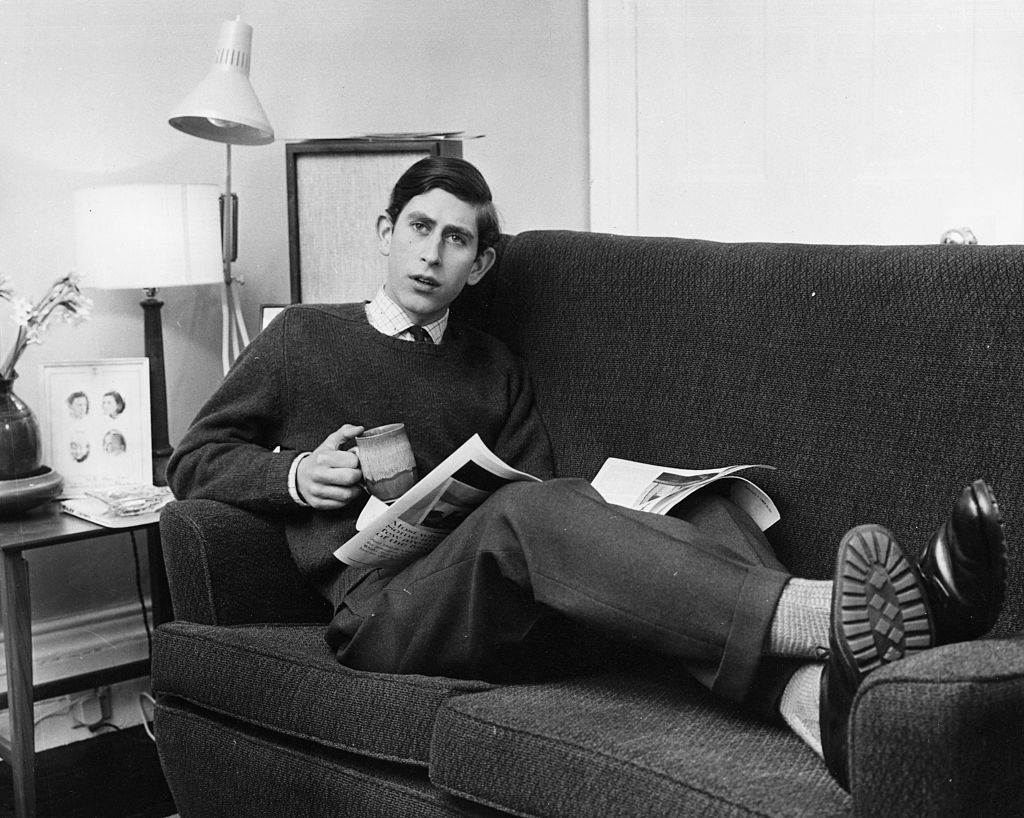 Since Prince Charles will one day be the King of England, the Crown wanted to be sure that the prince had a certain image in his youth. In fact, despite the prince's shyness, it seemed like he was quite the ladies' man. However, it was all false, conducted by the press and his team.
At the time, the prince's great-uncle Lord Mountbatten told Time that the prince was forever "popping in and out of bed with a girl." That wasn't the case at all. In fact, the prince would later denounce that image and explain how and why he resented it so much.
Next: In love with Camilla 
The wrong woman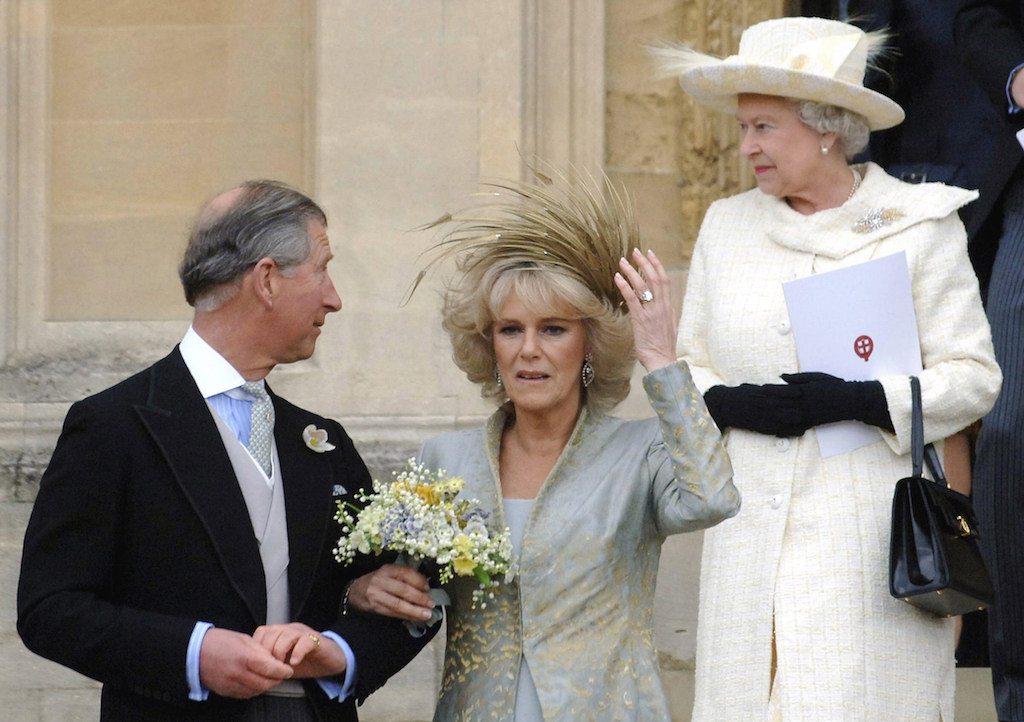 Prince Charles met Duchess Camilla Parker Bowles for the first time in the 1970s and fell helplessly in love with her. However, Parker Bowles was not considered royal material since she was not virginal. When Charles was away fulfilling some of his naval duties, Parker Bowles got engaged and was eventually married to her on-again-off-again beau, Andrew Parker Bowles.
Though the prince was still friendly with the couple, he was said to be so distraught by their marriage that he refused to attend their wedding.
Next: Wedding woes
Pure anguish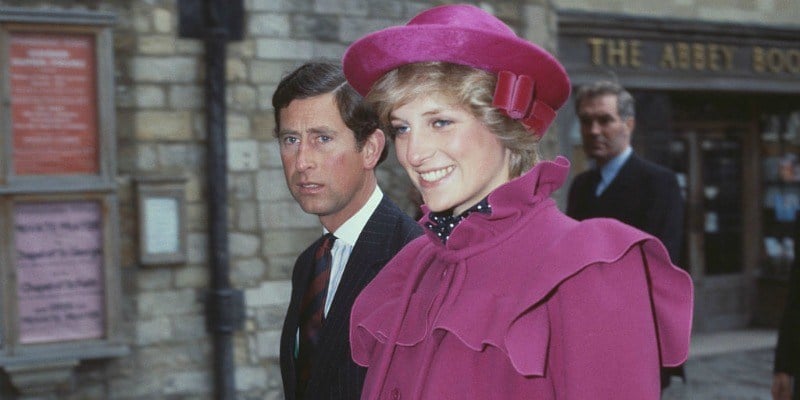 By 1981, the crown deemed it time for Prince Charles to get married. Though he had dated her older sister previously, the prince became engaged to 19-year-old Lady Diana Spencer. The duo didn't know each other very well nor were they in sync. Still, the royals and public felt it was a good match.
Unfortunately, it was never meant to be. According to Sally Bedell Smith's novel, Prince Charles: The Passions and Paradoxes of an Improbable Life, "They were too unalike and on his wedding eve, he wept. He was still in love with Camilla, a woman who was vivacious, irreverent, indifferent to fashion and style, unassuming and affectionate."
Next: An odd sex schedule 
Bedroom protocol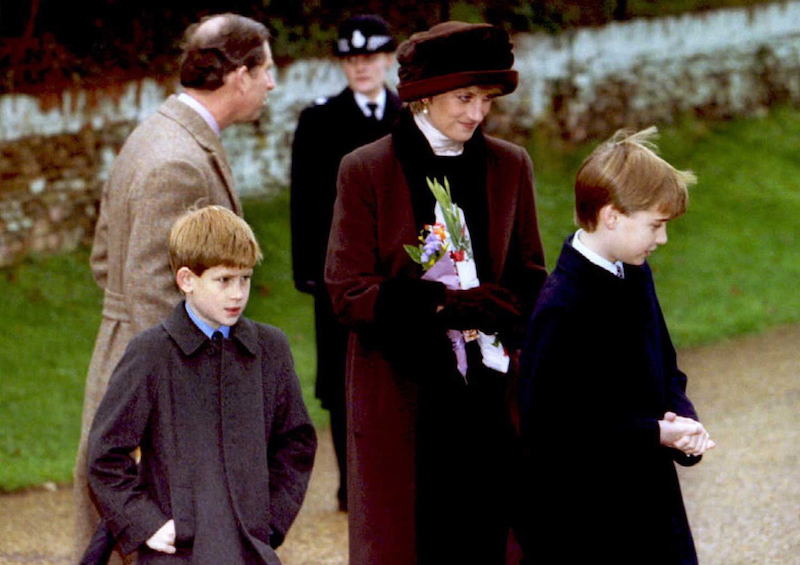 Before she passed away, Princess Diana talked about her sex life with Prince Charles. On tapes aired by Channel 4 in August 2017, she said that she and Prince Charles only slept together once every three weeks.
The late princess also said that they stopped having sex altogether after the birth of Prince Harry.
Next: From a mistress to a duchess 
An affair to remember
From the very beginning, Princess Diana was aware of Prince Charles' inappropriate relationship with Duchess Camilla Parker Bowles. Despite Princess Diana's reservations, Prince Charles' current wife was also at their wedding.
The princess said in an interview, "I remember saying to my husband, you know, 'Why, why is this lady around?' And he said, 'Well, I refuse to be the only Prince of Wales who never had a mistress.'''
Next: Shocking phone sex 
Tampon-gate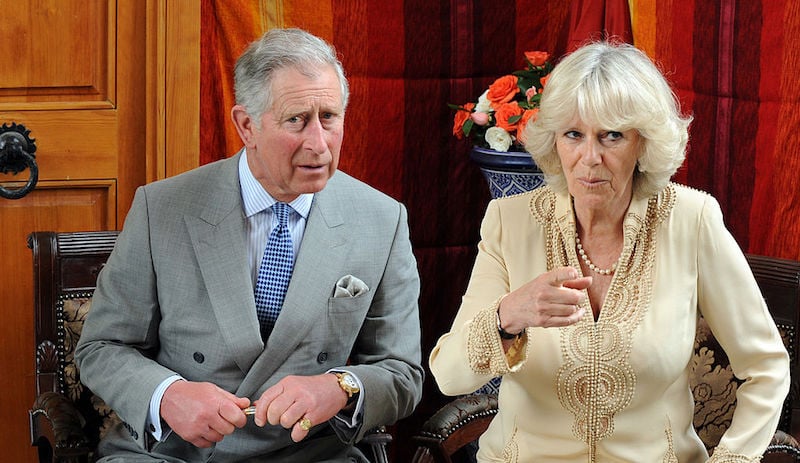 During their rocky marriage, both Princess Diana and Prince Charles carried on affairs. Prince Charles' most well-known affair was with his now-wife, Duchess Camilla Parker Bowles. In 1992, a kinky phone conversation between the two (who were both married to other people at the time) leaked.
During the phone convo, the future King of England said he wanted to "live inside [Camilla's] trousers as a pair of knickers" or, "a Tampax."
Next: Lacking sensitivity 
Catalyst for bulimia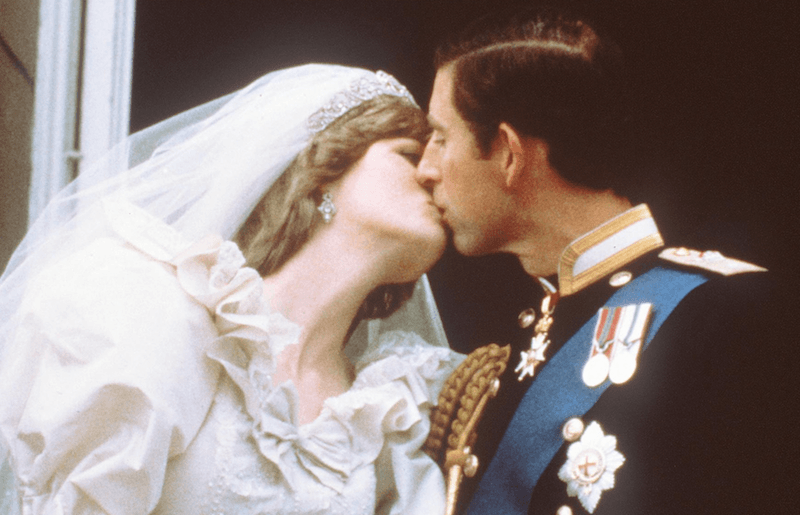 Since Prince Charles didn't exactly like Princess Diana, he wasn't all that sensitive to his teenage bride, especially before their wedding. Before she died, Princess Diana spoke openly about her struggles with eating disorders. She explained, "The bulimia started the week after we got engaged. My husband put his hand on my waistline and said, 'Oh, bit chubby here, aren't we?' and that triggered off something in me."
According to Elizabeth Emmanuel, Princess Diana's rapid weight loss made her wedding dress fitting almost impossible. Emmanuel explained, "We put it down to nerves. But it did make it incredibly difficult for us to get on with making the dress. We had to keep taking the bodice in and changing the pattern. The last thing we wanted was to make it up in silk, then have to play around with that."
Next: At odds with the queen 
Mother wars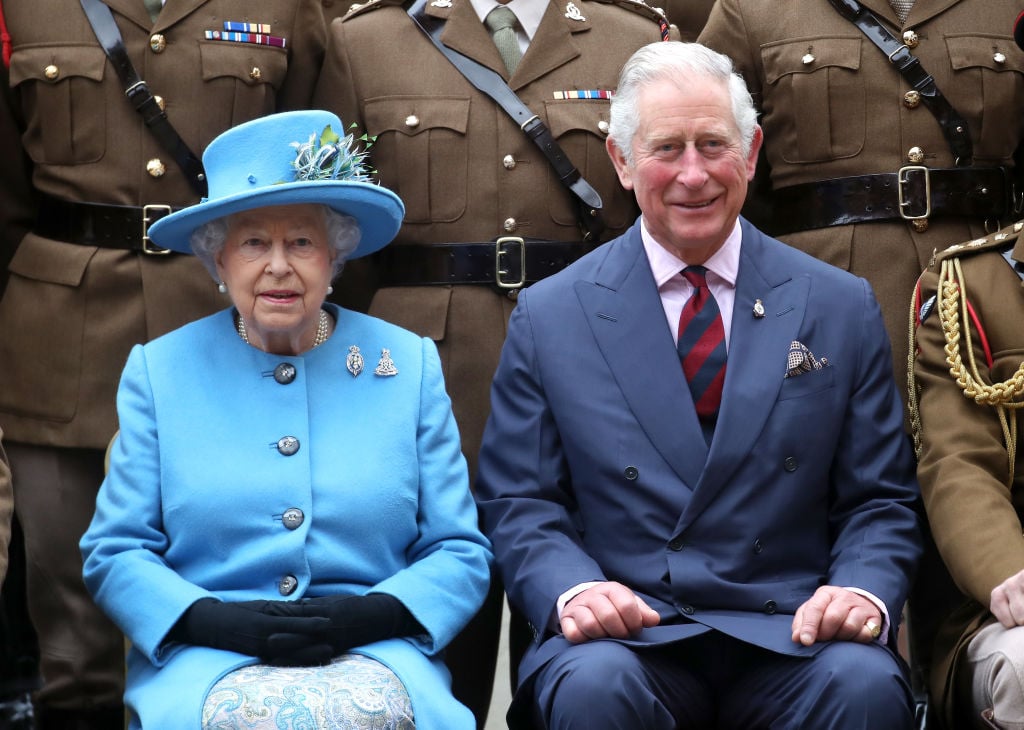 We all know that Queen Elizabeth II keeps it regal and cute. Therefore, after the news of Prince Charles' affair hit the media, his relationship with his mother was strained for quite some time.
In fact, until the mid-2000s, the queen refused to be in Duchess Camilla's presence.
Next: A horrific conspiracy theory 
The car accident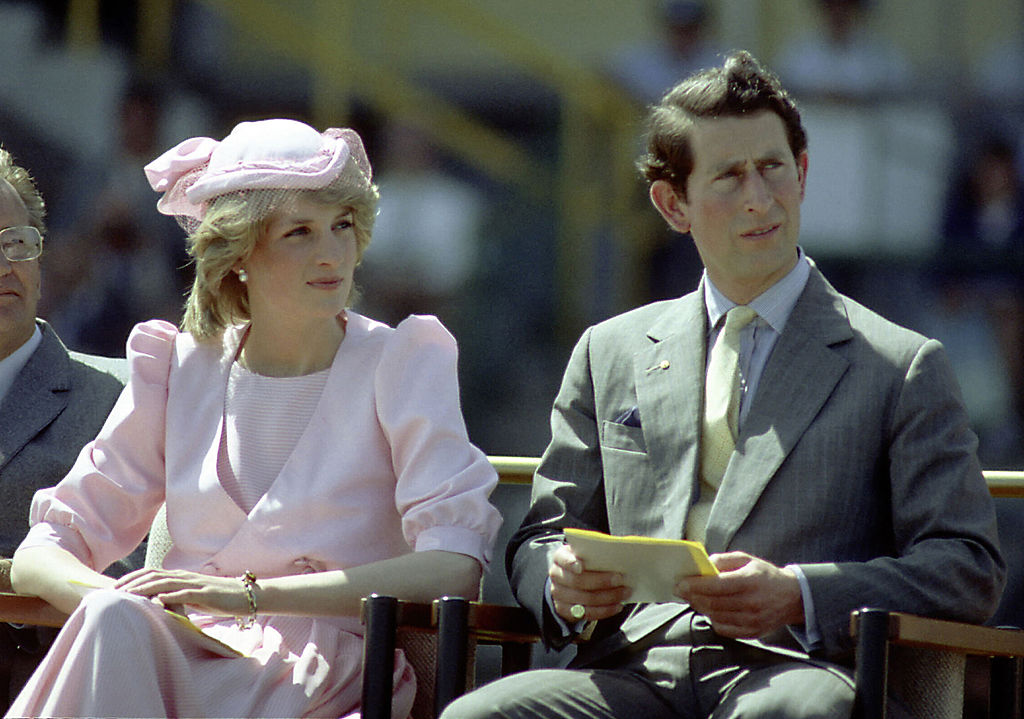 Princess Diana was tragically killed in a car accident in Paris in 1997. A decade later, her butler, Paul Burrell, revealed that she had given him a letter stating that Prince Charles was planning a car accident for her. She believed that he wanted to marry again and needed to eliminate her entirely. She had given the letter to Burrell 10 months before she died.
The palace vehemently denied the claims that Prince Charles was involved in the late princess's death in any way.
Follow Aramide Tinubu on Twitter @midnightrami.
Read more: Meghan Markle: Every Detail We Know About Her Royal Wedding Dress
Check out The Cheat Sheet on Facebook!