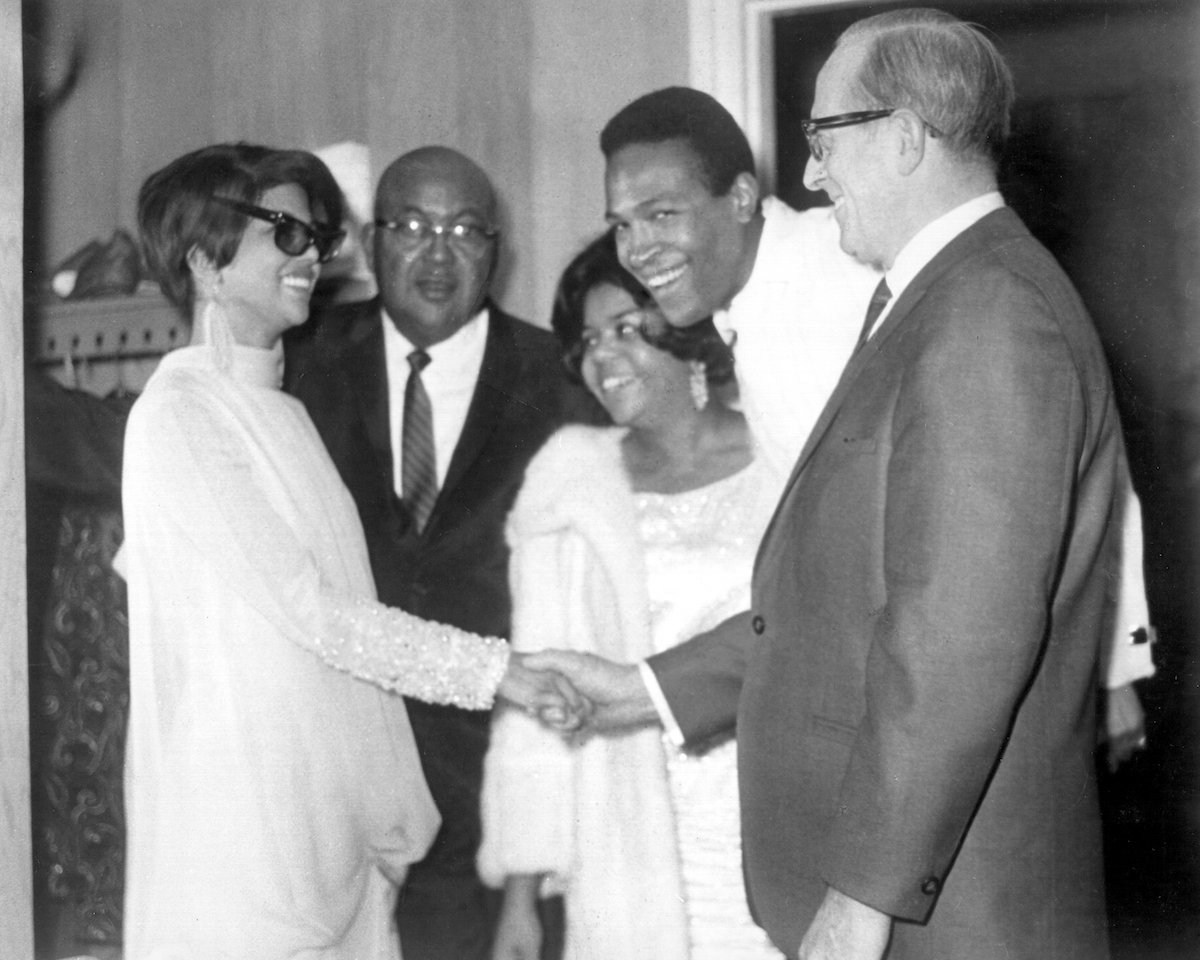 The Dark Side of Marvin Gaye's 1st Marriage Involved His Wife's 15-Year-Old Niece
Marvin Gaye had an incredible but troubling life in many areas, culminating in his tragic death. Prior to that, he claimed to have a son with his first wife, Anna Gordy.
Marvin Gaye was a titan of Motown soul music during its heyday, a pop perfectionist with a voice like velvet who gave a generation of lovers a soundtrack to express their feelings. Listeners instantly fell for the dulcet tones of Gaye's creativity. But his relationships with people closer to him were intensely fraught for most of his life. 
Gaye's journey with his first wife, Anna Gordy, started sweetly enough but eventually became poisonous for both parties. Chaos in his personal life masked by the serenity of his voice was a theme that originated in his childhood, where his abusive relationship with his father began and followed him until his tragic end.
When did Marvin Gaye marry his first wife, Anna Gordy?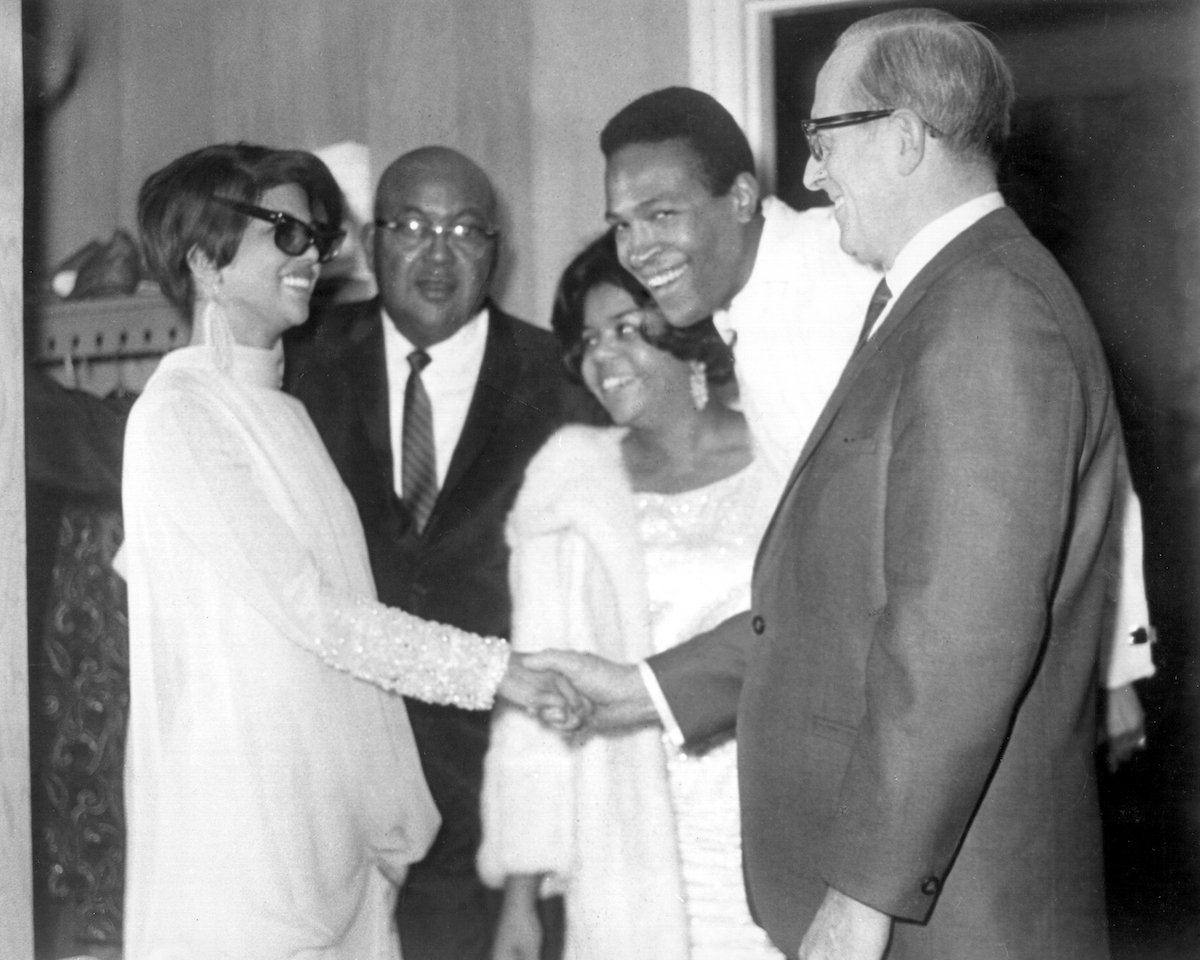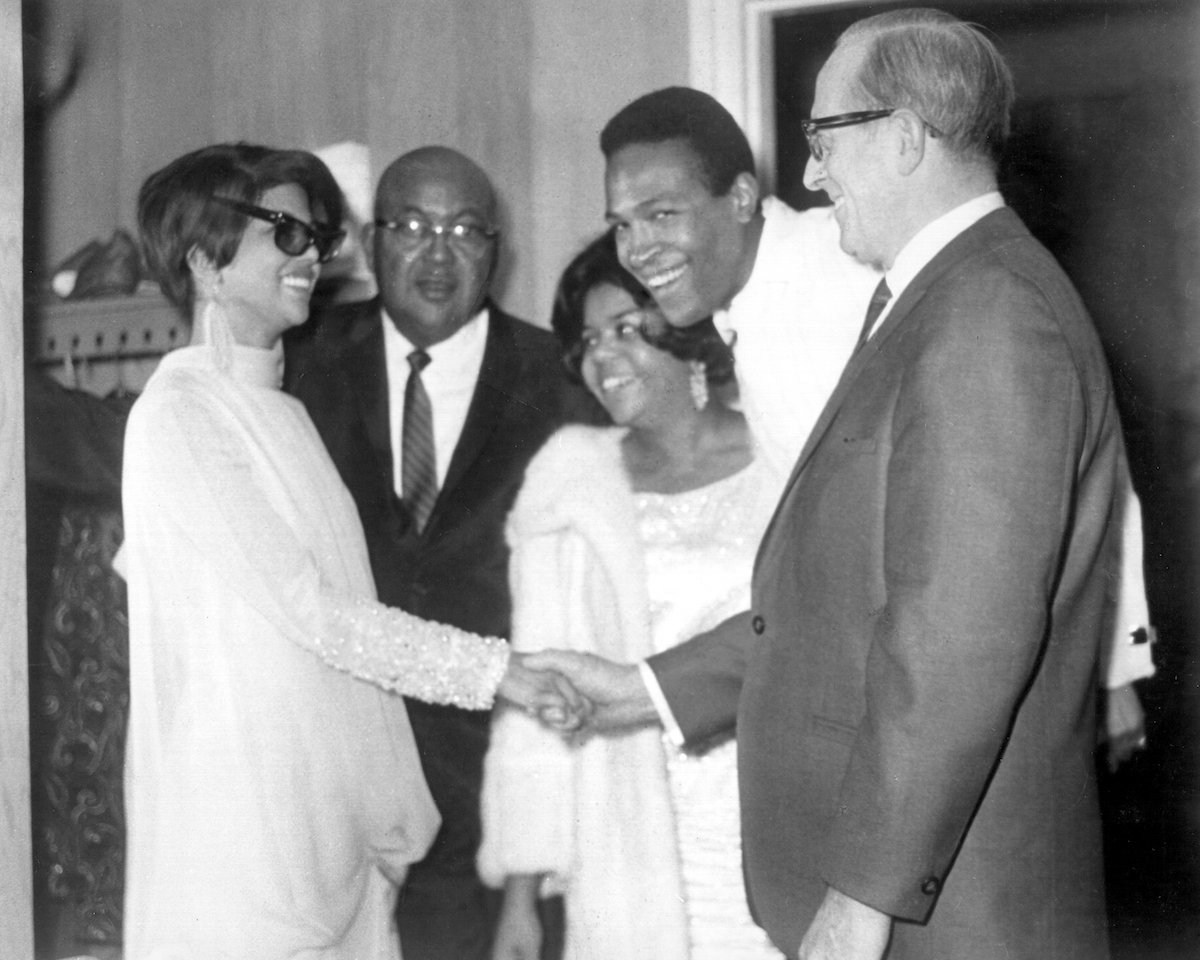 Their love story began in 1959 when Gaye was a staff drummer for the short-lived Motown predecessor Anna Records. Gordy was a co-founder of the label, and the two quickly developed a serious relationship. Gaye and Gordy got married in 1963 after dating for three years. Gaye wrote several songs inspired by their coupling, most notably "Pride and Joy," one of his first big hits.
Years later, their eventual breakdown in trust also led to "I Heard It Through the Grapevine" and the album, Here, My Dear. But those are less romantic stories. 
Their relationship is also notable for another reason: Gordy was 17 years older than Gaye. By the time they got married, she was in her 40s and unable to have children. Eager to start a family, the duo found a troubling solution to their dilemma. 
Marvin Gaye adopted his niece's child
The story about Marvin Gaye III's parentage was recorded in the book, Trouble Man: The Life and Death of Marvin Gaye by Steve Turner. And the South Florida Sun-Sentinel breaks down the details.
Marvin Gaye his first wife claimed that their son, born in November 1965, was their biological child. But this was not the case. Marvin III's real mother is Denise Gordy, Anna's niece who gave birth days after turning 16. The couple subsequently adopted the kid as theirs. "My aunt was unable to have children and I had one for her. It was as simple as that," she later explained. It was never confirmed that Marvin was the father. But it was never denied either.
Just because everyone involved in the decision agreed with the plan — Anna faked a pregnancy to keep up appearances — doesn't make it less controversial. If a then-26-year-old Gaye fathered the child, he committed a crime.
Gaye eventually admitted that he adopted the child. But he refused to go into further details about the situation.
Gaye's story is both an inspiration and a cautionary tale
The life and death of Marvin Gaye is a story of triumph and tragedy in equal measure. For those of us not born with the gift of an incredible voice or the luck needed to make it in the entertainment industry, it's easy to idealize the lives of those who make a career out of artistic ambitions.
These lucky ones are, after all, the people who so often enrich our lives with their music, movies, novels, and more. But life is rarely simple. It's important to understand the context of where these talents emerge from, and that the price of potential greatness can be rooted in intense pain.
Gaye was physically and emotionally abused by his minister father, Marvin Gay Sr., during his entire childhood. Their final altercation ended with Gaye's death after being shot by his dad. 
Gaye surpassed his toxic upbringing to become a Motown icon beloved to this day. But the scars stuck with him until the end. Gaye dealt with several severe bouts of depression and tried to commit suicide multiple times. He also developed a drug problem as he tried to numb the stress he felt on a daily basis. 
It's fair to wonder how much of the success was enjoyable for Gaye. What would his life look like if he didn't have a tyrant for a father? The sad answer is that those possibilities were never available to him.