The Dark Side of Rolling Stones Bassist Bill Wyman's 2nd Marriage
Despite quitting the band in 1992, Bill Wyman will forever be remembered as the stoic bassist in the Rolling Stones. Shortly before parting ways with the rock 'n' roll group, Wyman also ended a marriage that had a definite dark side. What was so strange about the bass player's second marriage?
A brief history of the Rolling Stones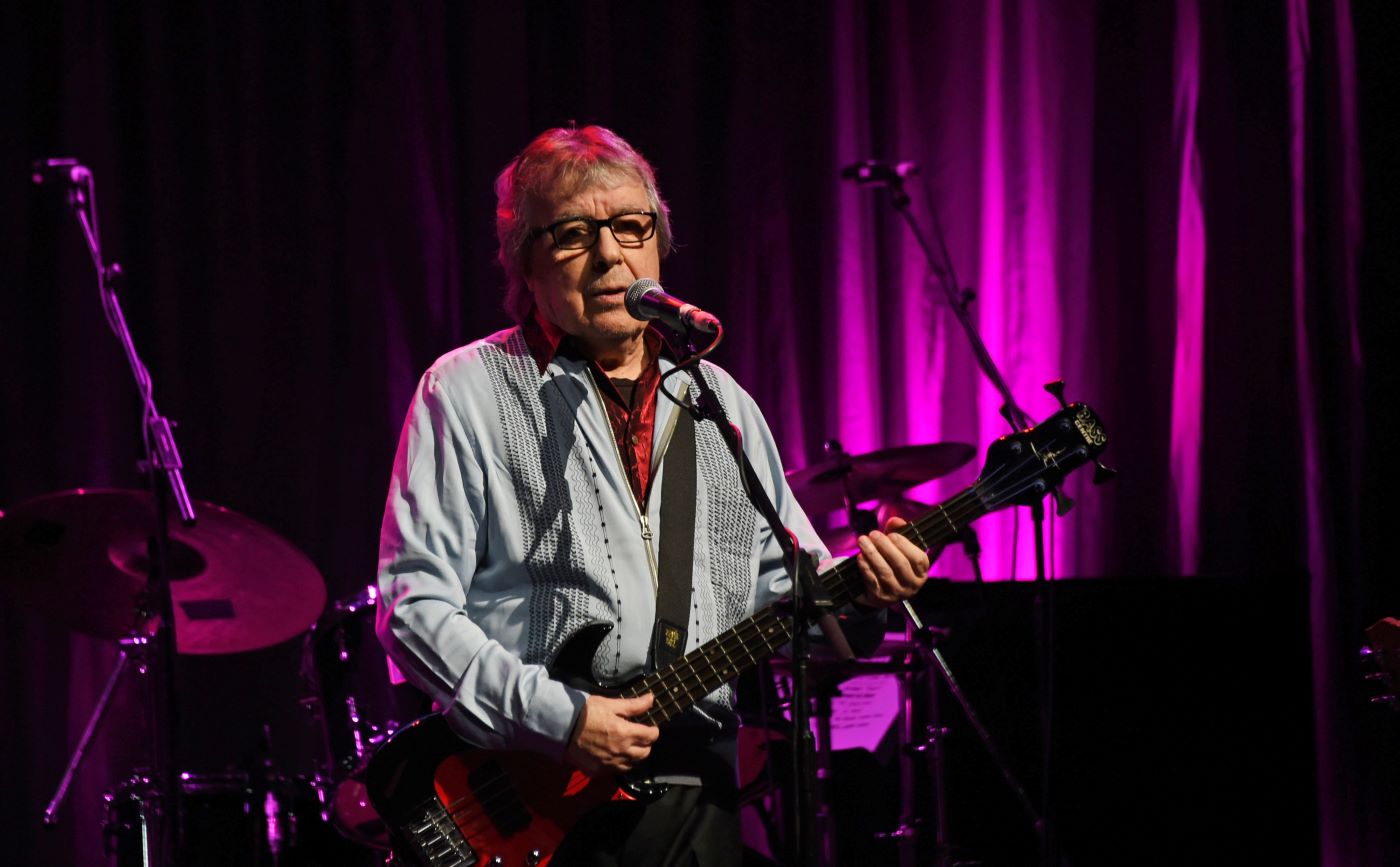 In the early 1950s, Keith Richards and Mick Jagger were schoolmates at Maypole County Primary School in Dartford, England, around 20 miles southeast of London. In Cheltenham was a lad named Brian Jones.
A decade later, Jagger and Richards re-met through mutual friend Dick Taylor and were delighted to discover they shared an appreciation of American blues music. Taylor and Jagger had a small combo, Little Boy Blue and the Blue Boys.
After Richards wound up expelled from Dartmouth Technical School, he eagerly accepted the chance to jam with the band. Not long after, Jones, who'd learned to play guitar in the meantime, returned to the London area where he met and jammed with Alexis Korner and a couple of drummers named Tony Chapman and Charlie Watts.
Jams and rejected demos ensued, and the lineup changed more than once. However, in 1962, the Rolling Stones played their first show at the Marquee Club. Another band on the local circuit, the Squires, featured a bassist named Bill Wyman. A few short months later, Wyman left the Squires, joined the Stones, and began the history of the world's longest surviving rock 'n' band.
All about Bill Wyman
No Treble describes Wyman's bass playing and innate primal energy as the "secret sauce" that held the Rolling Stones' rhythm section together. Unlike many bassists who deliver a deliberate groove, Wyman provided malleable, reactionary, root-riding riffs that stayed beneath the surface while locking in with drummer Charlie Watts.
During his three decades with the Rolling Stones, Wyman was known for his emotionless face and solid, unpretentious bass skills. He also apparently had an active dating life. He revealed in his 2016 book, Stone Alone:
"I fared much better than the others in the girl department. In 1965, we sat down one evening in a hotel and worked that out. Since the band had started two years earlier, I'd had 278 girls, Brian (Jones) 130, Mick (Jagger) about thirty, Keith (Richards) six, and Charlie (Watts) none."
With all his philandering, it's no wonder that Wyman's first marriage went belly-up. It was his second marriage that made headlines. According to Ultimate Classic Rock, a then-47-year-old Wyman first laid eyes on Mandy Smith, the girl who'd become wife No. 2, when she was 13 years old.
Wyman's relationship with Mandy Smith
The relationship between Wyman and Smith remained a carefully guarded secret for two years. Once word got out, the pairing that began in 1984 became the scandal of the decade, according to the Daily Mail. Smith's mother, who supposedly condoned her daughter's relationship with a man 34 years her senior, was portrayed as a fame-hungry parent who had no problem exploiting her own child for social gain.
Despite their enormous age gap and Wyman's notorious womanizing, the 52-year-old Stones bassist and 18-year-old Smith exchanged wedding vows on June 2, 1989. It didn't take long for the whole relationship to go sideways, and the couple divorced in 1991. After the split, Wyman told the Daily Mail: "I was really stupid to ever think it could possibly work. She was too young. I felt she had to go out and see life for a bit."
Wyman's biographer, Lesley-Ann Jones, told MEAWW that she regrets knowing "a grown man who was having sex with a child" and doing nothing about it.
"He was, in those days, my friend. His girlfriend was under the age of consent. The law on this in the UK is clear: 'If an individual over 18 engages in sexual activity with a person under 16, he or she can be charged with a criminal offense, which may result in a 14-year prison sentence."
In a weird twist to an already twisted tale, Wyman's 30-year-old son Stephen married Smith's 46-year-old mother shortly after the bassist's divorce was finalized, according to Audacy.
RELATED: Will the Rolling Stones Tour Again?