Darrell Hammond's 'SNL' Take on Chris Matthews Remains a Gift in Isolation
When people rank the best and worst editions of Saturday Night Live, you typically don't find anyone placing recent seasons near the top. You can probably blame the weak political comedy and the less-than-blockbuster cast for that.
In terms of ratings, the 2016-17 season, which featured Alec Baldwin playing Donald Trump, topped all other seasons over the past 20 years. And while that was an election year that brought the usual bump, the guest stars have done a lot of the heavy lifting in recent years.
For whatever reason, the show's cast members (outside of Kate McKinnon) have not nailed down impressions the way, say, Dana Carvey did George W. Bush (or Tina Fey did Sarah Palin). On the March 7, 2020, edition of SNL, fans of the show watched the return of another great from the show's past.
That was Darrell Hammond, whose Bill Clinton impression killed (as did his Trump). But Hammond's reprise of his classic Chris Matthews impression had to remind viewers what the show has missed in recent years.
Darrell Hammond's 1-minute turn as Chris Matthews is a Season 45 highlight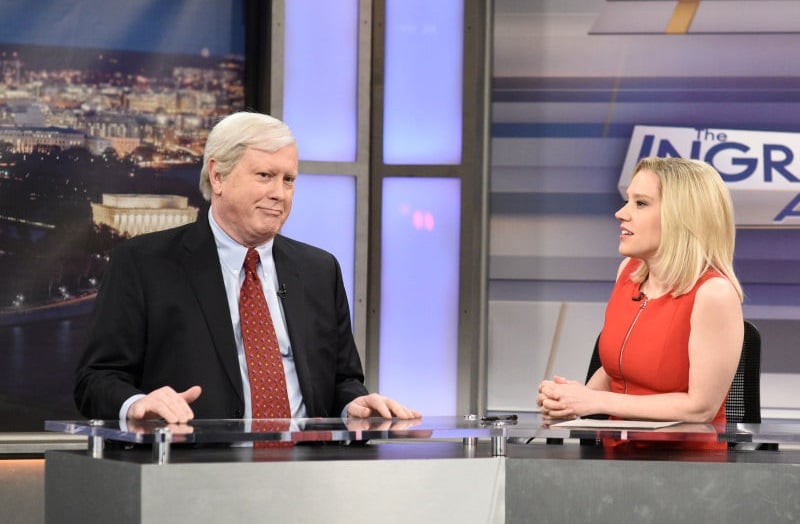 The March 7 edition kicked off with a cold open that featured McKinnon as Fox News host Laura Ingraham. As she played anchor for a coronavirus-denying segment, viewers got Cecily Strong as Jeanine Pirro and Mikey Day and Alex Moffat as the elder Trump sons.
While there were some fine moments in these opening five minutes, the segment kicked into gear when Hammond (as Matthews) joined McKinnon's Ingraham in the Fox studio. She introduced him as "our newest Fox News anchor" and gave him the floor.
Hammond did the Matthews squint and dove in. "Welcome back to Hardball. I'm Chris Matthews. My guest is Laura, a spooky blond lady who lies to the elderly. Ha!" After commenting on the freedom he felt speaking on Fox News (as opposed to MSNBC), he broke down the Democratic primary race.
"Here goes: The race is down to Hitler and an ice cream cone," Hammond said, in his spot-on Matthews intonation. When he was done, he tossed the ball back to the anchor. "Back to you, girl Hitler. Ha-ha-haaa-haaa."
Hammond's impression has evolved along with Matthews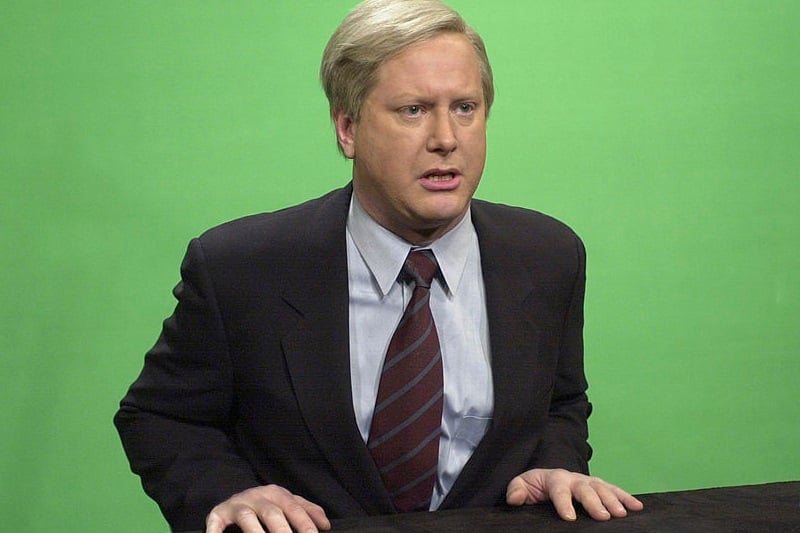 While Matthews always had a blunt way with words (and a habit of interrupting guests), his style on Hardball got noticeably looser in the past five years. That shift occurred sometime after Hammond's exit from SNL (in 2009).
Like any master, Hammond never stopped working on his Matthews after leaving the show. (Jason Sudeikis took over on the Matthews front after Hammond's departure.) And he brought his revised version to the March 7 appearance.
Indeed, the Matthews that left MSNBC early in 2020 had been more prone to gaffes and out-of-nowhere exclamations than earlier in his career. Hammond didn't miss a note of it. We only wish his fictional Hardball on Fox News would become a regular feature of SNL heading into the 2020 election.
Also see: The 'SNL' Season With the Worst Ratings in the Show's History