Darren Barnet Met Common Way Before 'Never Have I Ever' Season 2
Though Darren Barnet had steadily been building his resume on shows like This Is Us and Criminal Minds, his big break came when he was cast in Never Have I Ever. Portraying Paxton Hall-Yoshida in Mindy Kaling's Netflix series has given Barnet millions of fans who are invested in his acting career. But it wasn't too long ago that he was a struggling actor who was just trying to make ends meet.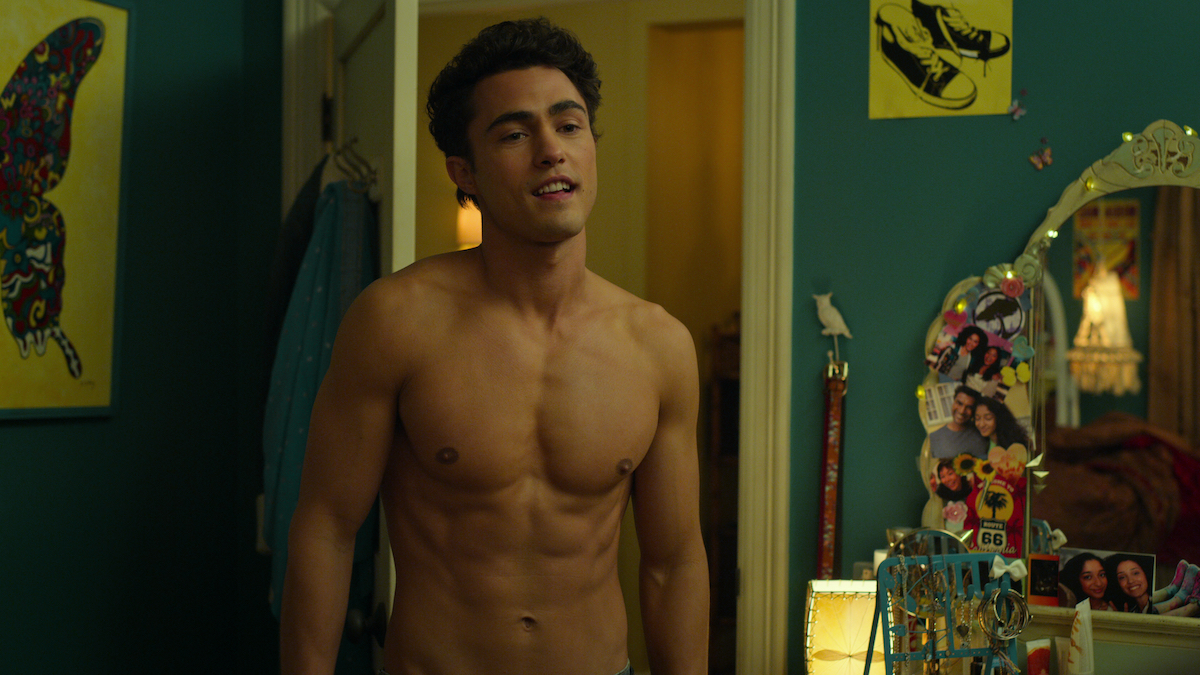 Though Barnet studied international relations and visual communication in college, he also fell deeply in love with theatre. The Criminal Minds alum loved exploring new characters and so he moved out to Los Angeles to pursue acting after earning his college degree. But Barnet didn't go out for the big roles right away, instead he tried his hand at being an extra.
Darren Barnet worked at SoulCycle while pursuing his acting career
Fortunately, for Barnet, he caught an agent's eye while being an extra and they encouraged him to audition for representation. The audition led to his first agency and he steadily booked small roles until he landed a series regular role on Never Have I Ever. Of course, Barnet didn't experience success overnight. The actor worked a series of odd jobs to help support himself while he pursued his acting dreams. One memorable job that he held was working at the indoor spin company, SoulCycle, fixing bikes.
"At SoulCycle, I was a bike attendant," Barnet shared with Interview Magazine. "I would walk to work every day on Sunset Boulevard and I would be surrounded by all of these billboards. I would think man, how cool would it be to not even see myself there, but to be part of a show and they were advertising on this billboard? Flash forward a couple of years, I'm walking down the street and there I am."
Barnet met Common years before the rapper joined the 'Never Have I Ever' cast
Not only was Barnet dreaming big at SoulCycle, but he also had some of his first celebrity encounters while he worked that job. In fact, unbeknownst to Barnet, he would meet his future castmate, Common, while working there. SoulCycle has no shortage of enthusiastic celebrity riders, and the Can I Borrow a Dollar? artist was a frequent customer when Barnet worked there.
"Common used to be a customer at SoulCycle and I've always been a huge fan of him as an actor, as a rapper, as a creator in general," Barnet revealed. "I'd always see him in Soul Cycle. I'd say, 'What's up?' to him and I would just think about how cool it would be to just be somewhere near his world. Like in a movie with him or anything. And now Common is in the second season of Never Have I Ever."
When does 'Never Have I Ever' Season 2 premiere?
It's pretty amazing that Barnet managed to manifest the life that he wanted for himself. We're sure fans of Never Have I Ever can't wait to see what he and Common get up to in Season 2 of the show, which is set to premiere on Netflix on July 15.