Darren Criss Said 'Everybody' on 'Glee' Had a Crush on Heather Morris
Darren Criss and Heather Morris never dated, but he felt like everyone was into her in a way. Learn about the 'Glee' co-stars and their relationships.
Many TV shows with a large cast of characters, especially those with young stars, often have rumors of crushes and relationships. It was no different for Glee, a popular FOX music series about a high school glee club and its members. The show aired for six seasons and became a pop culture phenomenon, providing the audience with weekly musicals and drama that kept viewers coming back.
The show starred many newcomers, including the late actors Cory Monteith and Naya Rivera. Long before the Glee curse set in, everyone seemed to have a crush on the same person: Heather Morris. Her co-star, Darren Criss, admitted as much.
Darren Criss admits to having a crush on Heather Morris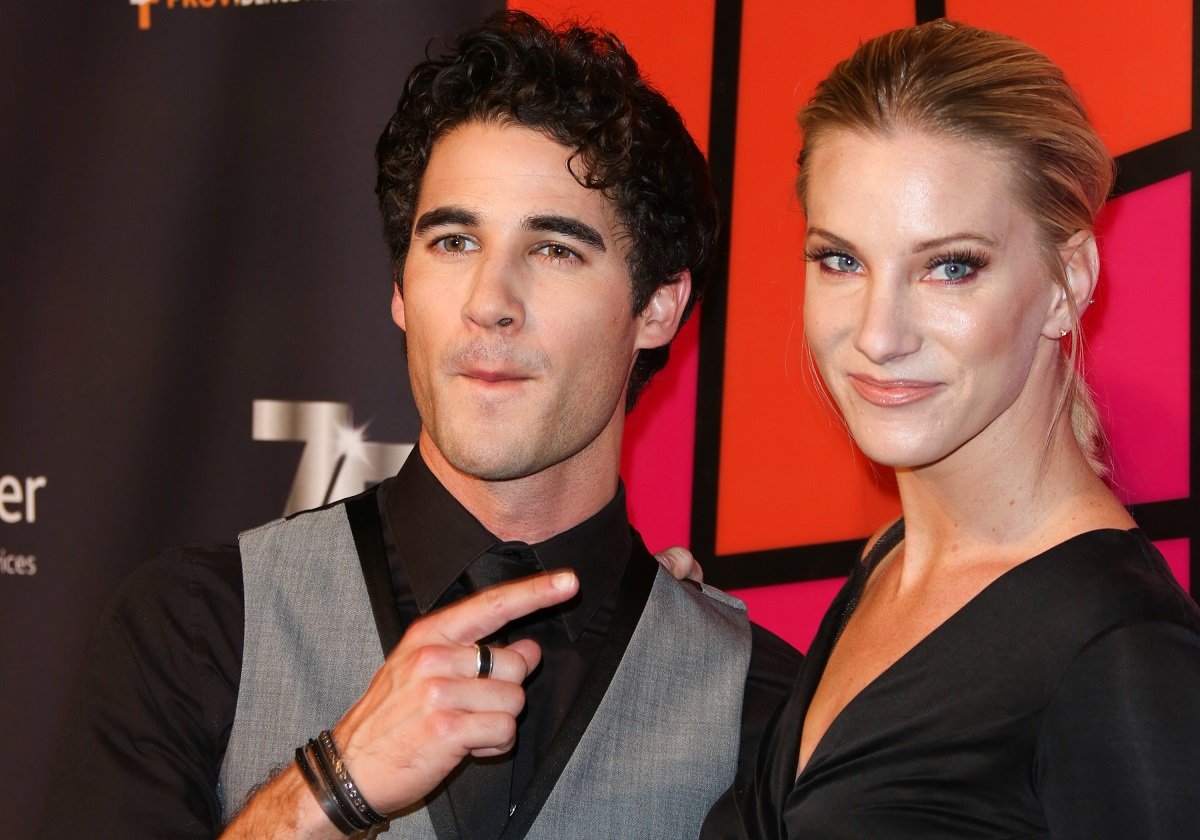 When Darren Criss joined Glee as Blaine Anderson, he immediately fell for one of his co-stars. The actor in question? Heather Morris, who portrayed Brittany Pierce. But Criss wasn't the only one. 
"Everybody has a cool crush on Heather Morris," he told People at the time. "Everyone just wants to hang out with her and be her, basically – and by that I mean me."
So maybe it wasn't exactly a crush in the traditional sense. But Morris definitely possessed a certain something that brought her a lot of attention both on screen and off.
Heather Morris is an actor and dancer
Heather Morris is best known for her work on Glee. Brittany S. Pierce, the cheerleader with the hilarious one-liners and her own talk show, made everyone laugh. But acting wasn't how Morris got her start in the performing arts. In fact, her work as a professional dancer led to her being cast in Glee in the first place.
One of Morris' first appearances on television was competing in the second season of So You Think You Can Dance. She didn't make it to the finals, but this first taste of success led her to getting hired as a backup dancer for Beyoncé. This experience led her to meet choreographer Zach Woodlee, who would get her hired as a dancer on various shows before hitting it big with Glee.
After Glee, Morris had the chance to once again dance on television when she was cast on season 24 of Dancing with the Stars. However, it was a controversial casting because many thought she had an unfair advantage being a professional dancer, though she never had partner or ballroom dance experience.
Who are Morris and Criss with today? 
While Criss may have crushed on Morris behind the scenes, both are married to people they've been with for many years now. Morris is married to her husband, Taylor Hubbell. They have been living together since 2012 and married since 2015. Together they have two children, Elijah and Owen.
Criss married in 2019 to his longtime girlfriend, Mia Swier. They had been dating for nearly eight years before they were engaged. Their first child, a daughter named Bluesy Belle, was born in April 2022. According to People, the couple shared many fun, music-related social media posts throughout the pregnancy. All these years later, fans should be happy to know their favorite Glee characters have found love and happiness.