Where Is Darren Hayes From Savage Garden Now?
Darren Hayes, singer for the '00s group Savage Garden, stayed in the music business after the duo split. Here's what happened and what he's doing now.
The 1990s and early 2000s era of pop music featured bands like Savage Garden, featuring frontman Darren Hayes, who dominated the airwaves. The era's biggest hits have largely stuck around as radio and wedding music mainstays more than 20 years later. The memorable hook of Savage Garden's "Truly Madly Deeply" instantly puts the listener in a specific time and place. But the songwriter behind it, Hayes, largely disappeared from public view not long after. Learn what he's doing now in the music business. 
Savage Garden dominated the late 90s pop scene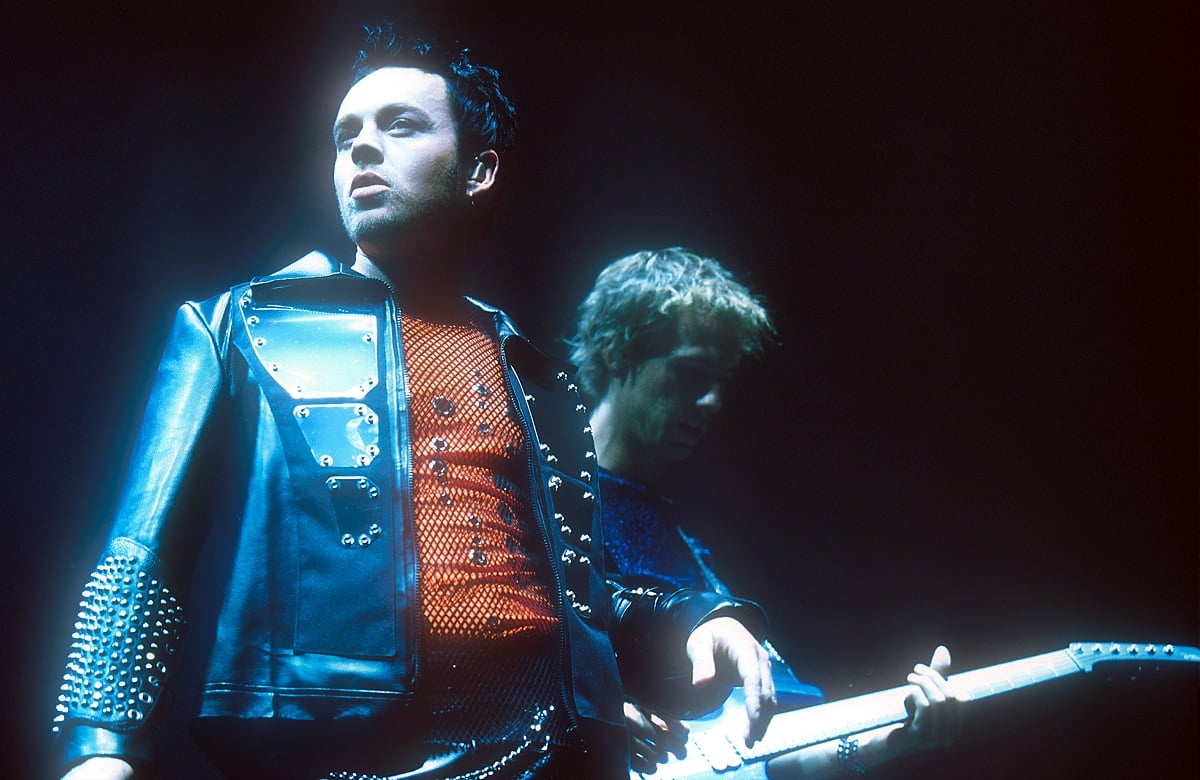 Savage Garden — named for a line from an Anne Rice novel — was inescapable for several years. The duo's debut 1997 self-titled LP and 1999 follow-up Affirmation had massive, global promotional cycles. Hits like the aforementioned "Truly Madly Deeply" and "I Knew I Loved You" reached the top of the chart at a time when the field was highly competitive.
And then, according to news.com.au, it all came to an abrupt end. Hayes and his bandmate, Daniel Jones, put out a press release instantly dissolving the band. While Hayes, the lead songwriter, was more ambitious and accustomed to life in the music industry, it wore on Jones. By 2001, he began exploring leaving Savage Garden. Hayes reacted by announcing in public that it was over.
Darren Hayes moved on to the business side of music
When Savage Garden ended, it stayed that way. The bad blood between Hayes and Jones boiled over because Hayes wanted to write a solo album. He thought his old Savage Garden partner would be interested in co-writing it with him, as long as touring wasn't in the picture. But Jones didn't go along with the project, and the pair have been estranged as collaborators ever since.
Hayes' album, Spin, came out in 2002. It sold two million copies, a fraction of how the pair charted when working together. This solo effort was a sudden contraction in sales and media attention. By then, both men likely knew that they would be defined by Savage Garden more than any subsequent works.
Hayes, the rare major label artist who owns the rights to his music, further established his independence by starting a label to release his music personally. Despite being outside the public eye for so long, this explains his $20 million net worth, according to Celebrity Net Worth.
Will Hayes perform again?
Hayes performed his solo work intermittently over the years. He played Savage Garden songs during many of his appearances, and he even re-recorded "Truly Madly Deeply." But from 2013 through 2021, he was officially on hiatus, only making sporadic appearances. However, a 20th-anniversary release of Savage Garden's self-titled album brought Hayes back into the public eye.
The press tour surrounding that release involved both Hayes and Jones. But the former Billboard chart darlings did all of their promotional work separately. They took the opportunity to reaffirm their longstanding belief that Savage Garden is well and truly over for good.
Jones never lost his interest in music. But he continues to shy away from the business side to this day. As for Hayes, Retro Pop reports that he ended his hiatus in January 2022. He dropped "Let's Try Being In Love," an LGBTQ anthem that allows him to finally "celebrate who I really was at the period of my life where I was most famous."