'Dateline NBC': Lori Vallow's Former Friend Claims She Thought Oprah Winfrey Was the 'Darkest Spirit' on the Planet
The now-notorious Lori Vallow and Chad Daybell, leaders of a loosely assembled extreme religious group (called a "cult" by some) known as the Church of the Firstborn, are currently awaiting trial for charges related to the disappearance of Vallow's children, 17-year-old Tylee Ryan and seven-year-old JJ Vallow. A Dateline special recently delved more deeply into the disturbing case.
On June 9, the bodies of the two children were finally discovered by Rexburg, Idaho police behind Daybell's property, marking the end to a harrowing, tragic, months-long search.
In a recent interview on NBC's Dateline NBC with Keith Morrison, Vallow's ex-friend Melanie Gibb opened up about the couple's intense religious beliefs. Vallow and Daybell claimed to be able to talk to spirits, predict the future, and discern whether the people around them had changed into "zombies" or "dark spirits."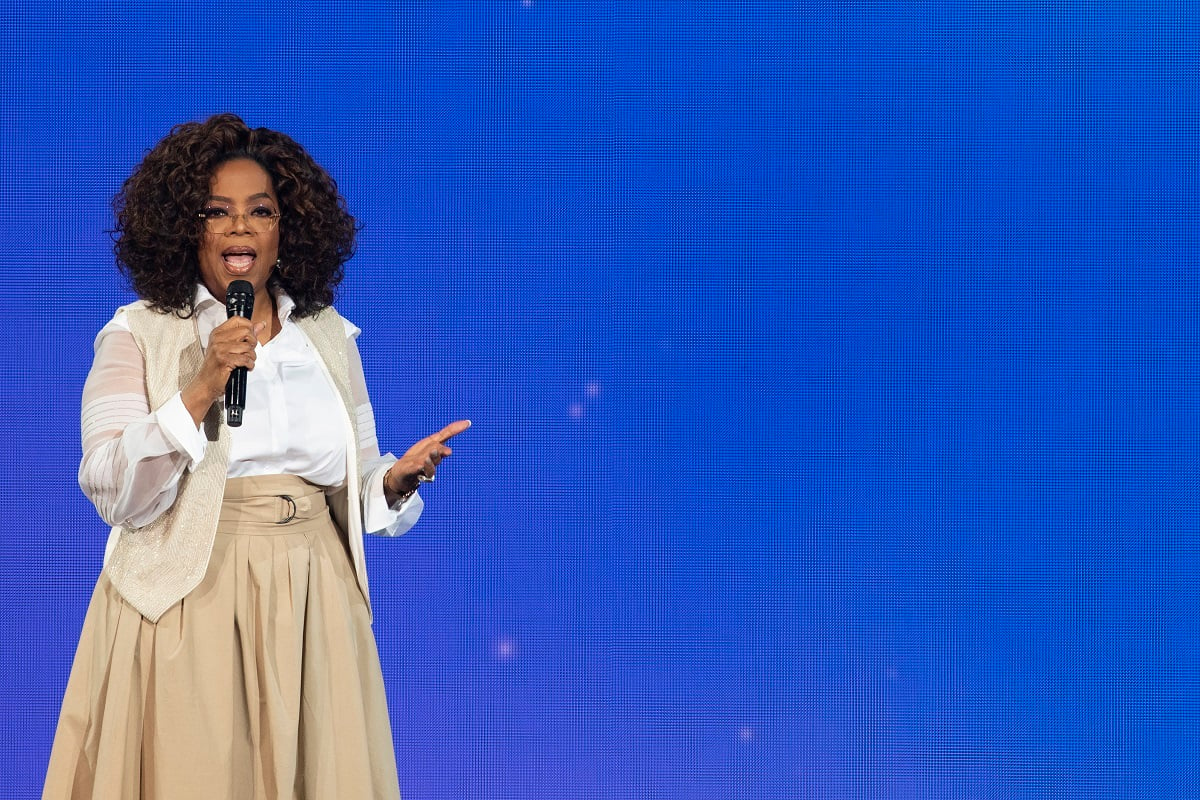 Daybell's religious views included beliefs in prophecy and revelation
Daybell's and Vallow's unconventional religious faith has been the subject of a great deal of scrutiny since the children's disappearance was first noted. The pair met at a religious conference and formed a bond based on their beliefs in the end times, as well as their ability to predict the future.
Before JJ and Tylee disappeared, the couple allegedly agreed that they had turned into "zombies" or "dark spirits." Vallow's fourth husband, Charles Vallow, was also believed by the couple to have been inhabited by a dark spirit—shortly before he died at the hands of Vallow's brother, Alex Cox.
During her Dateline interview, Gibb told Morrison that Daybell believed he had a host of spiritual gifts. He thought he could talk to the spirit world, make prophecies and predictions, and speak with beings "beyond the veil." Daybell was well-known within his niche religious group for writing end-times novels and speaking at spiritual conferences. He also appeared on Gibb's religious podcast alongside Vallow.
Vallow's fifth husband's views became more and more extreme over time
When they first met, Gibb explained, Vallow and Daybell immediately hit it off. Almost instantly, Daybell told Vallow that they had been married seven times in previous lives.
Over time, Gibb claimed on Dateline, both Vallow's and Daybell's beliefs became more extreme. They came to believe that the two of them had been chosen to lead the 144,000 souls who would "usher in the end times" in the "second coming of Jesus Christ."
Predicting a variety of different earthquakes and invasions, they began to recruit others to gather in Rexburg, Idaho, at the end of the world. Gibb told Morrison that Vallow was especially skilled at recruiting fellow believers, as she had an infectious personality that people wanted to latch onto "like Velcro."
What's more, the couple believed they were able to rate others based on their relative lightness or darkness—and many of them, like Chad's wife Tammy Daybell and Vallow's previous husband Charles, ended up dead along the way, sometimes under mysterious circumstances. It was this belief that made even those who shared their faith, like Gibb, start to wonder about their friends' motives.
Daybell and Vallow claimed the 'darkest spirit' on the planet was none other than Oprah Winfrey
In her Dateline interview, Gibb and another of Vallow's former friends, April Raymond, claimed the couple shared delusions of grandeur about their spiritual abilities and purpose—which might have contributed in part to their eventual downfall.
Morrison asked Raymond and Gibb to delve more deeply into the specifics of the couple's somewhat secret beliefs ("secret" because they went against the major tenets of the Church of Jesus Christ of Latter-Day Saints). According to Gibb, Daybell said he was a reincarnation of Martin Luther and had lived 31 previous lives.
Raymond added that Vallow's obsession with rating people as "clean" or "unclean" extended not only to those she knew, but to celebrities as well. And Vallow's opinion about the darkest spirit of them all was especially surprising.
"She was really anxious to tell me who the darkest spirit on the planet was," Raymond said on Dateline. "And she said it was Oprah Winfrey." Morrison asked about her reasoning for selecting Oprah, but Raymond explained that it was simply what Vallow believed she'd been told by spirits beyond the veil.
Raymond also claimed that Vallow tried to recruit her for the burgeoning religious group—but she wasn't interested in taking part.