The Dates Dolly Parton and Husband Carl Dean Go on to Keep Their 55-Year Marriage Special
Dolly Parton and her rarely seen husband, Carl Dean, have been married for 55 years. While Parton's website says the couple has faced "many of life's obstacles common to most married couples and plenty of unique challenges all their own," they remain happily in love. Parton and Dean still make a point to make each other feel special, particularly with sweet dates and gestures.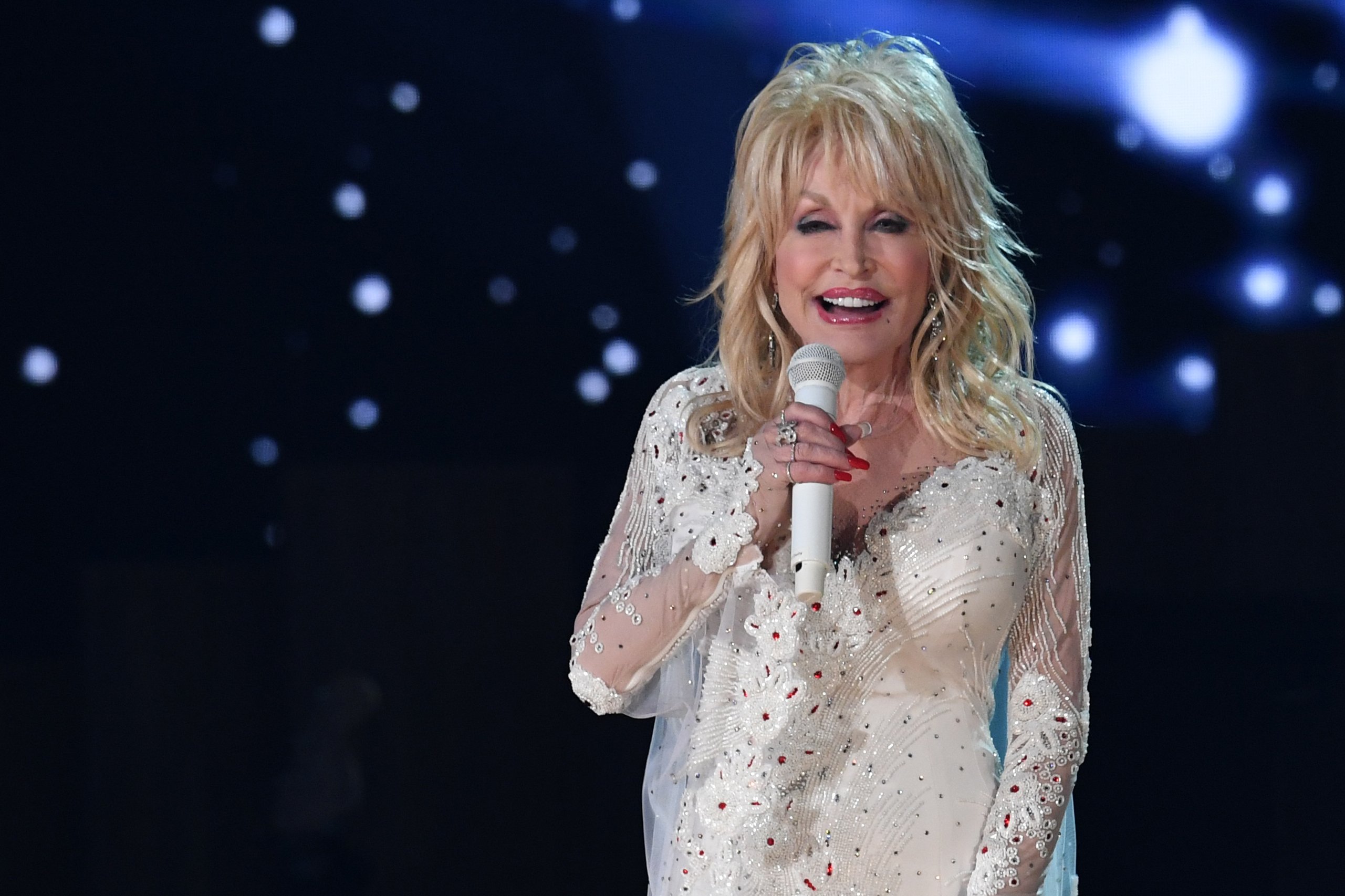 When the mood strikes, Dolly Parton swaps the paper plates for real crystal
In an interview with People in 2020, Parton was asked about what sort of dates she and Dean go on.
"I'll cook the stuff that I know we love," she said. "And I pack it up in a picnic basket. And then we'll go find some riverbank somewhere with our little camper, park, have a picnic. Or we'll pull up to some little Days Inn motel, go in as long as the bed's clean and there's a bathroom. We just do our little things like that."
As is evident in her extensive discography, Parton is a romantic at heart. Sometimes, she's inspired to make a meal feel special.
"I'll do a candlelight dinner," she said. "We don't make an issue of it. It's like certain days, you feel a certain way. And I'll say, 'I'm going to surprise him. And we're going to have real cloth napkins and real crystal. I'm going to put the real china out instead of the paper plates we usually eat on because we don't want to have to wash dishes.'"
Carl Dean is a romantic, too
RELATED: Legally, Dolly Parton Goes by a Different Name
Like Parton, Dean knows how to make his partner feel loved.
"In the springtime when the first yellow daffodils come out… my husband always brings me a bouquet," she said. "And he'll usually write me a little poem. Which to me, that's priceless. That's like a date in itself."
Dolly Parton and Carl Dean also enjoy keeping it simple
When the couple isn't dining on the fine china, their dates often just involve being together and relaxing.
"We like to get out in our little RV and just be simple," she told People in a different interview in 2015. "I love to read, I love to cook, I love to be with my husband. I put on my little comfy clothes – I call them my baby clothes – and we just relax."
RELATED: Dolly Parton Said Johnny Cash Made Her 'Feel Like a Woman'
Parton and Dean have both maintained a sense of independence throughout their 55 years of marriage. Dean, while he goes on the occasional vacation, is a homebody. And Parton wants to see and do it all.
"He loves to go on vacation or on little trips, but he doesn't want to be gone a long time," she said. "He wants to be mostly around the house. He knows I'm just the opposite. I can't go enough places. I can't do enough things. He loves that. He's independent. He doesn't need me in his face, and it's the same with me.
"But when we're together, we have enough things in common that it works," Parton added. "We love the simple life. We can be calm and just have a good time."