'Dave' Actor Taylor Misiak Dishes About Bravo's 'Real Housewives' and Other Reality TV Stars on Her Podcast
'Dave' star Taylor Misiak and Alyssa Litman are the women behind 'Table Flipping' — a podcast that unpacks the way women are portrayed on reality TV.
Most people know Taylor Misiak as Dave "Lil Dicky" Burd's on-screen girlfriend in the FX series Dave. But the actor is also the host of a hilarious reality TV podcast. Find out what Misiak's podcast Table Flipping is all about and where you can stream episodes.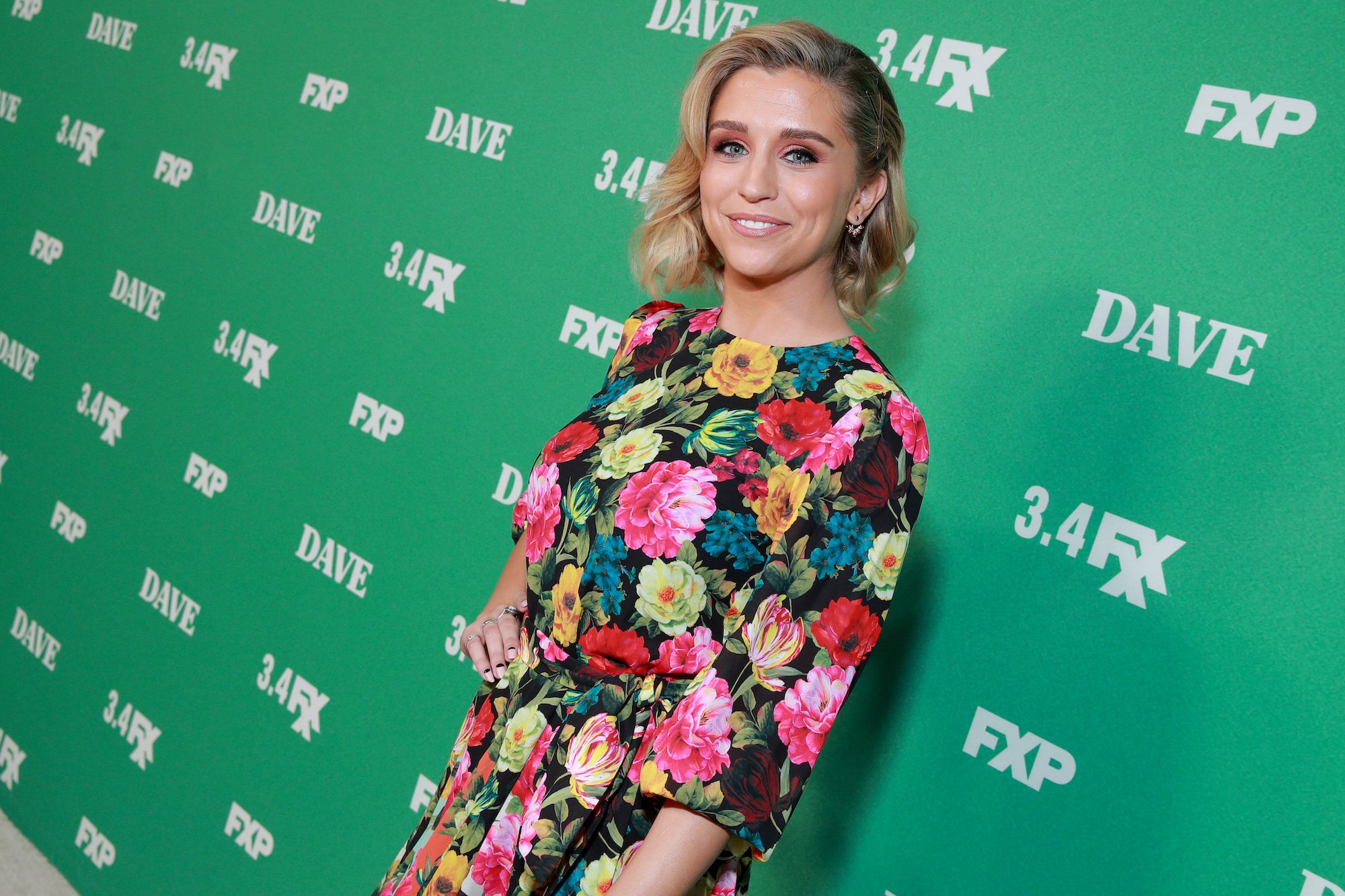 'Dave' FX cast features Taylor Misiak 
Misiak's friendship with Burd goes back to her appearance in the music video for his song "Pillow Talking." When Burd's FX series Dave premiered, many viewers recognized Misiak as his on-screen girlfriend Ally. 
In Dave's first season, Ally and Dave Burd experience intimacy issues as Dave struggles with his mangled manhood. But being the gentle and loving school teacher she is, Ally accepts Dave for all of his flaws — well, almost all of them. 
By the end of season 1, Ally and Dave hit a roadblock in their relationship. Ultimately, they break up because Dave can't prioritize his relationship with Ally over fame. 
Sadly, Misiak's role in the FX series is rooted in truth. As Genius.com reported, Burd and his ex broke up because he wanted to relocate to California for his music career — she didn't want to uproot her life to move with him.
Shortly after his 2015 album Professional Rapper came out, Burd talked about the breakup in a Reddit AMA. "I knew that I had to pursue my dreams before anything," Burd explains. 
Going for music wasn't something that I regret and it wasn't something that I debated really. Me and Molly aren't going to get married at this point, but even if it was my absolute soul mate, I don't think I would've been able to put her in front of me accomplishing my dreams.
Reality TV stars are the focus of the 'Table Flipping' podcast 
From Sister Wives to the many Real Housewives franchises, The Bachelor, The Bachelorette, and even MTV reality shows like Laguna Beach, Misiak and her co-host Alyssa Litman cover it all on the Table Flipping podcast. 
As the podcast describes, "the messy women of reality television have made us feel seen!" Table Flipping is about unpacking the way these women come across on television. Each week, Misiak and Litman celebrate the reality TV characters fans know and love, their fashion choices, and their iconic blowups. 
Special guests often join Misiak and Litman to provide listeners with a deeper dive into their favorite reality shows. Along the way, personal stories and fantasies about behaving as freely as the women of reality TV come up, too. 
TV shows starring Taylor Misiak
Outside of Dave and the Table Flipping podcast, Misiak has appeared in several shorts and TV shows. According to Misiak's IMDb page, she starred in the TV movie Heavily Meditated and series like Crazy Ex-Girlfriend, Laura, I Feel Bad, American Vandal, About a Boy, and We Are CVNT5.
Misiak's resume also includes several shorts. Outside of Lil Dicky's "Pillow Talking," Misiak has worked on shorts like Pause to Orient USA: The Bambino, The Playground, and Eye Contact with Strangers.
Misiak was also in the 2014 romance movie Five Hours. She is also set to play Liv in the upcoming drama Cinephile. The movie is in pre-production and will tell the story of a film fanatic whose life starts unraveling in the wake of his mother's death and the impending closure of his beloved arthouse cinema.
Stay tuned to Showbiz Cheat Sheet for updates on Misiak. And don't forget to tune in to Misiak's podcast and watch her in Dave on FX and Hulu each week.