'Dave': Why Ally Might Be in the Second Season Even Though She and Dave Broke up
In 30-minute comedy based on Lil Dicky's life, Dave, the title character, and his girlfriend, Ally, broke up due to his dedication to his rap career. Even though the adorable couple is no longer together, fans might still see Ally in the second season.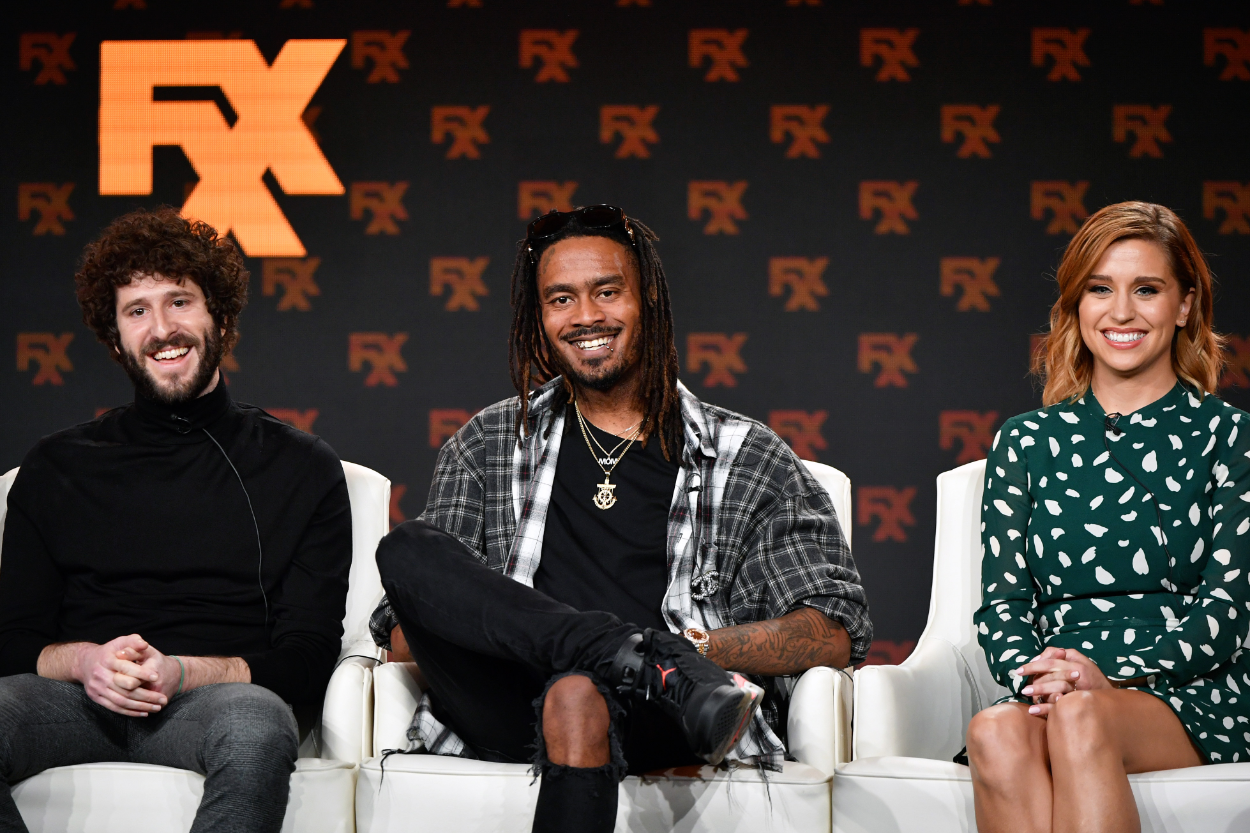 Dave and Ally broke up in Episode 9
FXX comedy Dave opens with the title character in a serious relationship with elementary school teacher, Ally, and the two seem very much in love. However, they experienced intimacy problems due to Dave's insecurity over the way his genitalia looked after undergoing multiple surgeries as a child. The school teacher accepted her boyfriend nonetheless.
They later experienced a breakthrough in their relationship when Dave realized how much he loved his girlfriend when she showed up at an industry party he went to at Justin Bieber's house.
After having a good time together and making autotune voice notes he intends to use for his freshman album, they went to her sister's wedding. Unfortunately, their relationship took a turn for the worse when Dave focused on an upcoming deal rather than her as she wanted help for her maid-of-honor speech.
The aspiring rapper admitted he would always put his career before her, and the two ended up parting ways.
Is Ally based on Lil Dicky's real-life girlfriend?
Because the show is based on rapper Lil Dicky's real life, many longtime fans believe Ally correlates with his ex, Molly. He released a song titled after his former girlfriend on Professional Rapper, his rookie album, where he raps about choosing music over his relationship.
In a Reddit AMA, a fan asked him about the song, and Lil Dicky acknowledged they broke up due to his career. He noted he couldn't "put her in front of me accomplishing my dreams." In a Deadline Virtual House screening, Lil Dicky said he did have a girlfriend at the start of his rap career but wouldn't say if Ally is specifically based on her.
However, he did admit he and his ex broke up because his career and relationship "couldn't go in the same direction," similar to what happened in Dave.
The rapper also admitted he "still gets teary-eyed" when watching the end of Episode 9 when the title character drove home alone from the wedding because it's based on his life and "so well shot."
Why Ally might be in the second season of 'Dave'
Lil Dicky also spoke about how he cast Taylor Misiak, who portrays Ally, in the Deadline Virtual House screening. Although the two previously met in 2017 when she starred as the female lead for his 2017 music video, "Pillow Talking," he and the casting crew auditioned more people than any other role before bringing her in.
The rapper also stated he and the writers are talking about putting Ally in the second season even though she and Dave broke up because of how much he enjoys working with her.
Therefore, viewers might see Ally's reaction to the breakup or her response to hearing their autotuned voice note on his album as he teased.