'Dave': Another Kardashian-Jenner Sister Will Star in Season 2 of Lil Dicky's Show
Find out which member of the Kardashian-Jenners will appear in Lil Dicky's show 'Dave' Season 2.
Lil Dicky fans are excited about Dave Season 2. The rapper, born Dave Burd, has worked with some of the biggest names in music.
He tapped into those connections in season 1 of his FXX comedy Dave. Now, he's doing it again for the new season. Dave fans can expect even more guest stars in season 2 of his hilarious series, including another member of the Kardashian-Jenner family.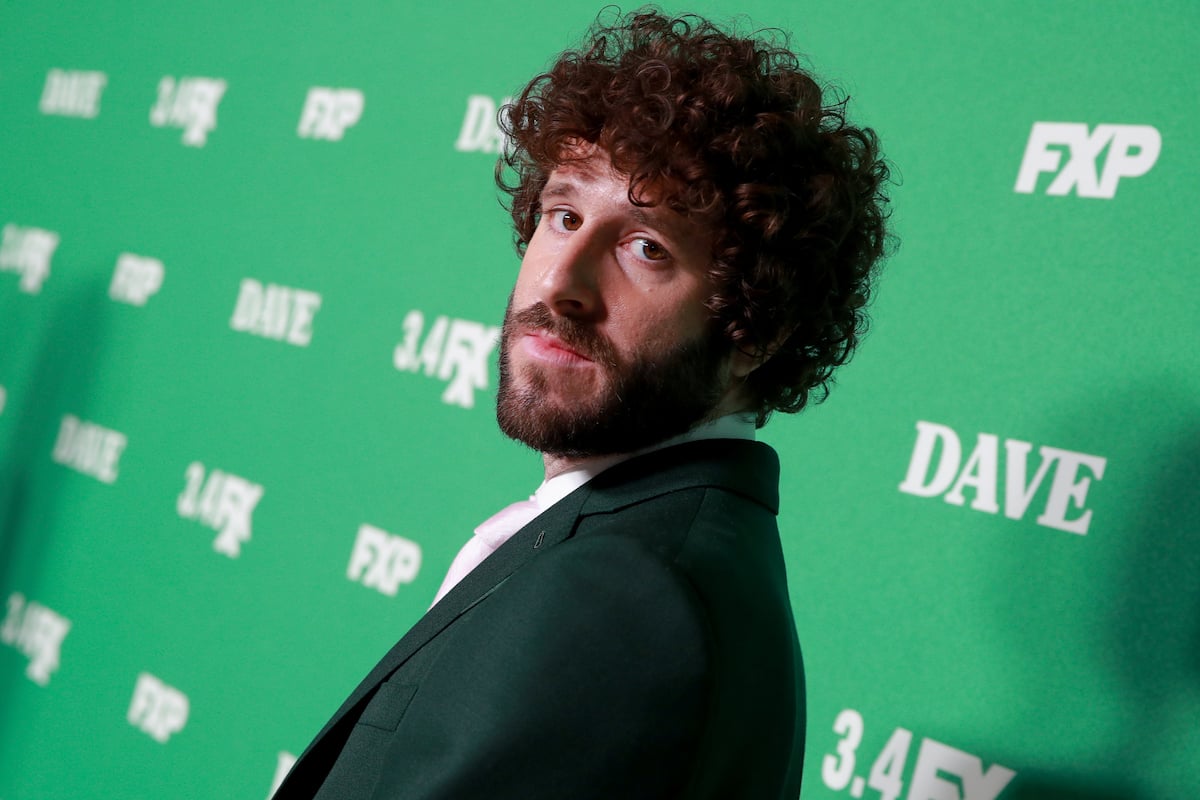 Kourtney Kardashian guest-starred in 'Dave' Season 1 
Season 1 of Dave is packed with celebrity cameos. From GaTa to Justin Bieber, Benny Blanco, and Macklemore, Burd used his industry connections to generate even more hype around the show. 
In the season 1 episode "PIBE," Kourtney Kardashian made an appearance when Lil Dicky ran into her at Bieber's house party. At the time, Kardashian was taking a step back from Keeping Up With the Kardashians to pursue her passions — one of which must have been Burd's series. 
'Dave' Season 2 will debut on FXX June 16 
Dave gives Lil Dicky fans a hilarious look at Burd's life before becoming famous. Season 1 highlighted the beginning of Burd's career as a rapper, including the viral video that helped him skyrocket to success. The first season of Dave also highlighted some of the more intimate and heart-wrenching moments in Burd's life. 
Dave Season 1 concluded with the episode "Ally's Toast," where Dave realized that he would never be able to put his girlfriend (Taylor Misiak) before his music career. As an autobiographical series, the episode served as a nod to Burd's real-life breakup, as detailed in his song "Molly."
Now, many fans are looking forward to season 2, which will air in June 2021. Since Burd told Entertainment Weekly season 2 "can go in a number of directions," not many people know where the story will go.
However, Burd and many fans think the show can only continue to get better. "My expectations are just going to be even higher [for season 2], so it's got to be more and more epically great," the rapper concluded. 
Kendall Jenner is working with Lil Dicky again 
Kendall Jenner follows in her eldest sister's footsteps and will guest star in Dave Season 2. Burd has several other celebrities lined up to guest-star in the second season of his show, too.
According to EW, fans can expect to see Jenner, Lil Nas X, Hailey Bieber, Doja Cat, J Balvin, Rae Sremmurd, CL, Kareem Abdul-Jabbar, and Lil Yachty. Dave producer Kevin Hart will also appear in season 2. 
Kendall Jenner sings in Lil Dicky's 'Freaky Friday' music video 
Season 2 of Dave isn't the first time Jenner and Burd have worked together. She's also in the music video for his song "Freaky Friday," which he collaborated with Chris Brown to create. 
"Freaky Friday" tells the classic story of two people switching bodies. Burd becomes Brown and, later, other celebrities like Jenner, DJ Khaled, and Ed Sheeran. In the video, Jenner — playing Lil Dicky stuck inside her body — sings: "I'm Kendall Jenner, I got a vagina. I'm gonna explore that right now. I'm gonna learn. I'm gonna understand the inner workings of a woman."