Dave Bautista Felt Bad About Injuring Wrestlers Randy Orton and Ron Simmons in WWE
Everybody knows professional wrestling is a performance, but it's still dangerous. The goal is always to put on a show safely, but sometimes wrestlers get injured. Former WWE superstar Dave Bautista says he's been responsible for injuring some of his opponents, and he always felt guilty about it.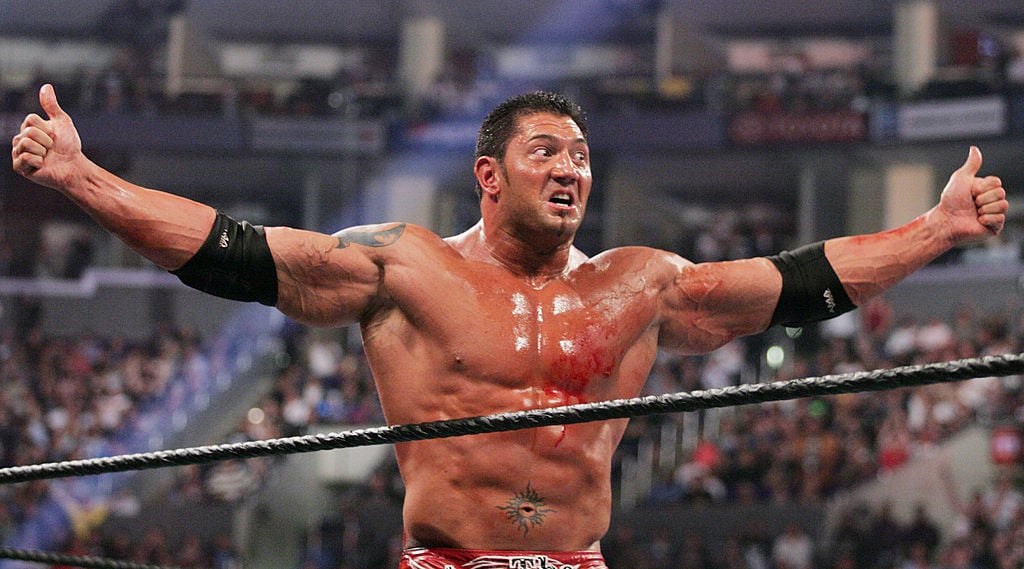 Bautista was a guest on Michael Rosenbaum's Inside of You podcast on May 5, calling in from his home in Tampa, Florida. When they got to talking about his wrestling career, Bautista shared some stories of accidental injuries for which he was responsible. 
Dave Bautista held back early in his wrestling career
Bautista said there was a learning curve to wrestling performances. Early in his career, he was too reserved out of fear of hurting his opponent.
"It was almost a hindrance early on in my career because I was so afraid of hurting someone that I appeared to be nonagressive, which in professional wrestling just doesn't help your career," Bautista told Rosenbaum. "I didn't want to hurt anybody. That's part of our job. We have to protect the people we're working with ebcause they also need to make a living. They need ot go out and perform."
Dave Bautista tried to apologize when he hurt Randy Orton
Bautista remembered one bout with Randy Orton. When he tried to apologize for hitting him for real, he only made it worse.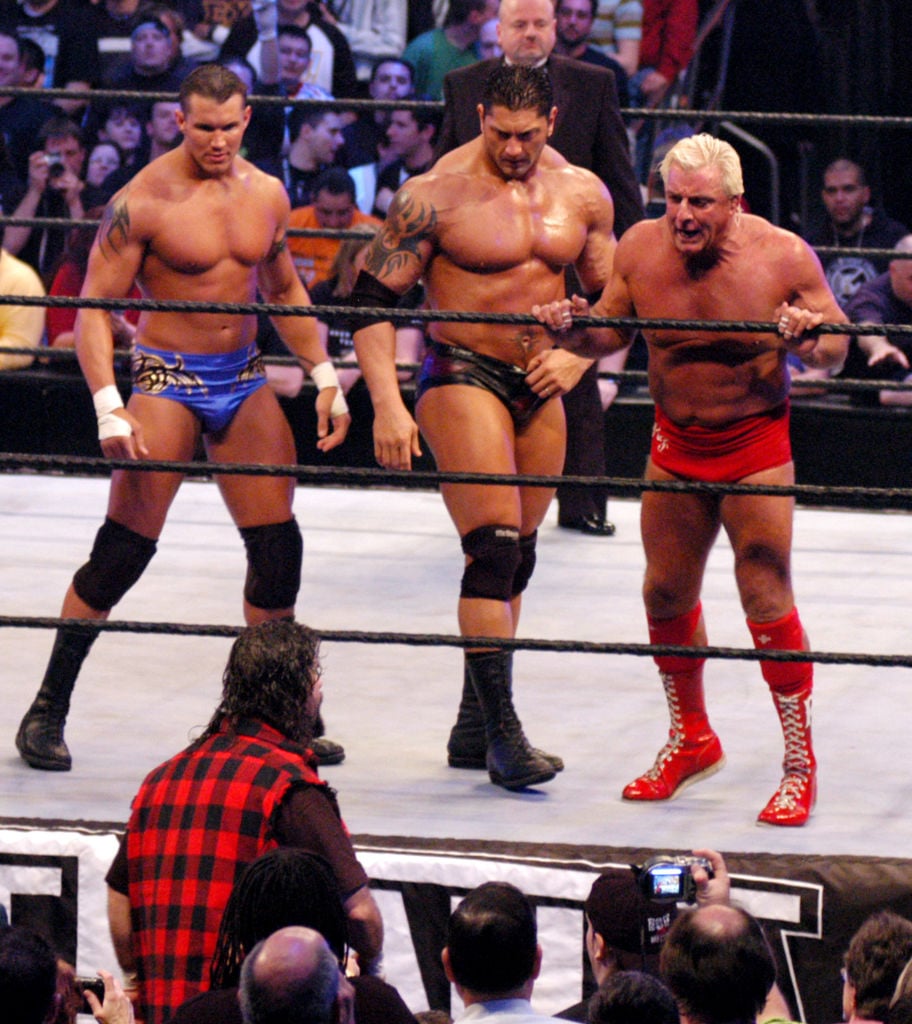 "I hit him really hard and he sold it and I knew I hit him really hard," Bautista said. "I was trying to get close to him to apologize to him so I kept punching him. Then I hit him hard again and I'm going oh my God, I'm so sorry. The more I'm trying to apologize, the harder I'm hiting him. He finally smacks me and goes, 'Just get the f*ck away from me!'"
Ron Simmons showed professional courtesy
Early in Bautista's wrestling career, he fought Ron Simmons. During the bout, he stuck his thumb in Simmons' eye.
"I thumbed him and I knew it," Bautista said. "I felt my thumb go up in his eye and I felt horrible. Not only did I feel horrible, but at the time I was a rookie and this guy was a former world champion. He had the respect of everybody. I was like oh man, I'm getting fired. This guys' going to kill me."
After the bout, Bautista tried to apologize. Simmons wouldn't hear it.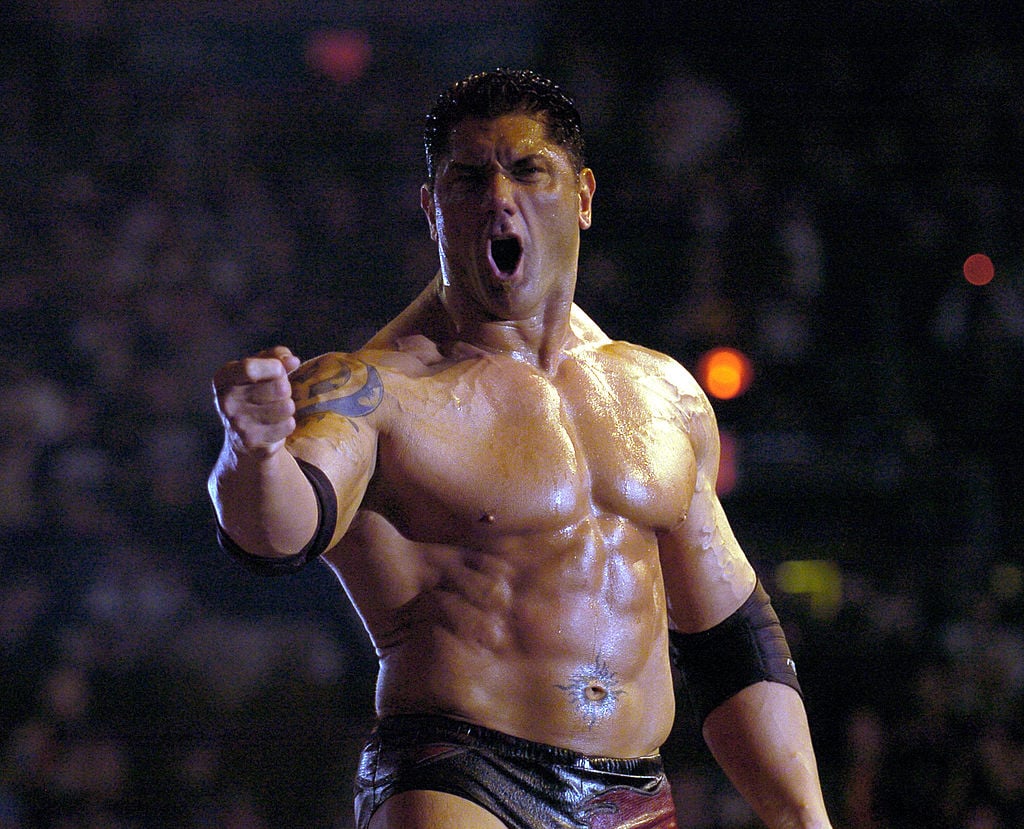 "I go backstage and start to apologize, "Ron, man, I'm so, so, so sorry, man,'" Bautista said. "He goes, 'For what?' I said, 'I thumbed you in the eye.' He goes, 'No, no, no, I just have some sweat in my eye.' He didn't want to make me feel bad. It was just one of those things. It just happens. He didn't want to make me feel bad about it, self-conscious about it, worry about it."
Booker T went too far with Bautista
Bautista said he's been on the receiving end just as many times. He knows it's part of the job and doesn't hold it against his opponent. However, Booker T once went too far.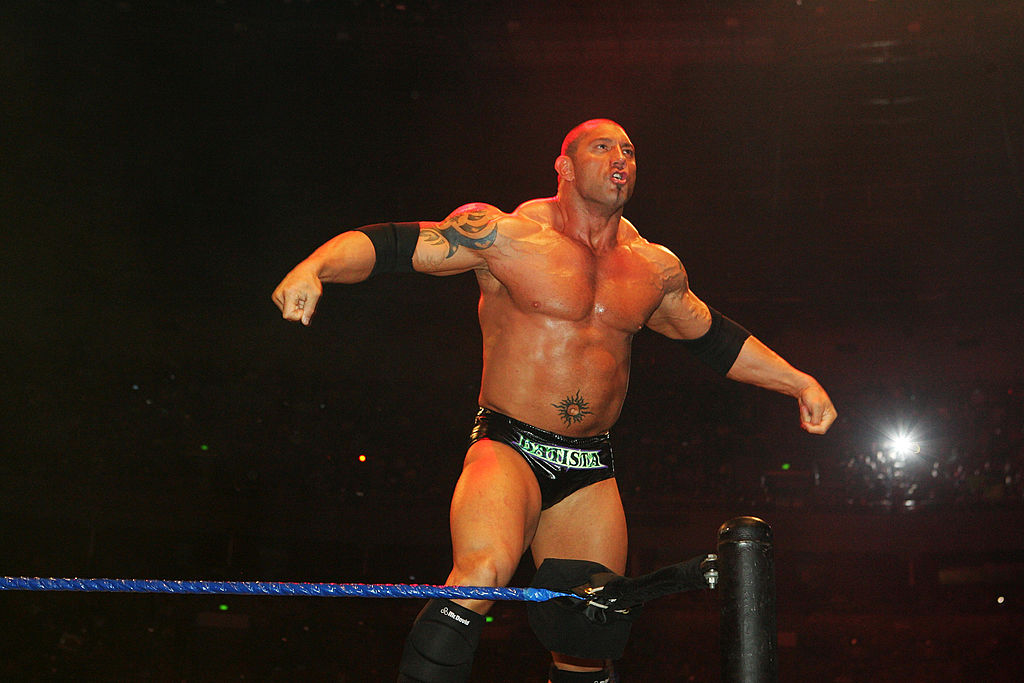 "The thing that really bothers me about that altercation is he started a fight with me when I was injured," Bautista said. "We got into it anyway but I always thought it was really, really low of him to start a fight with me when he knew I was injured. Even if he was pissed at me or not, you don't fight a guy who's dealing with an injury."