Dave Bautista in 'My Spy' Movie Review: Kindergarten Crap
'My Spy' is the Dave Bautista kids movie but it's more like The Rock's pandering family films than Arnold Schwarzenegger's classics.
It's about time in Dave Bautista's movie career for him to do a kids movie. For Arnold Schwarzenegger it was eight years from Conan the Barbarian to Kindergarten Cop. For The Rock it was only six years from The Mummy Returns to The Game Plan and for Vin Diesel only five from Pitch Black to The Pacifier. For Bautista, it's been seven years from Guardians of the Galaxy to My Spy.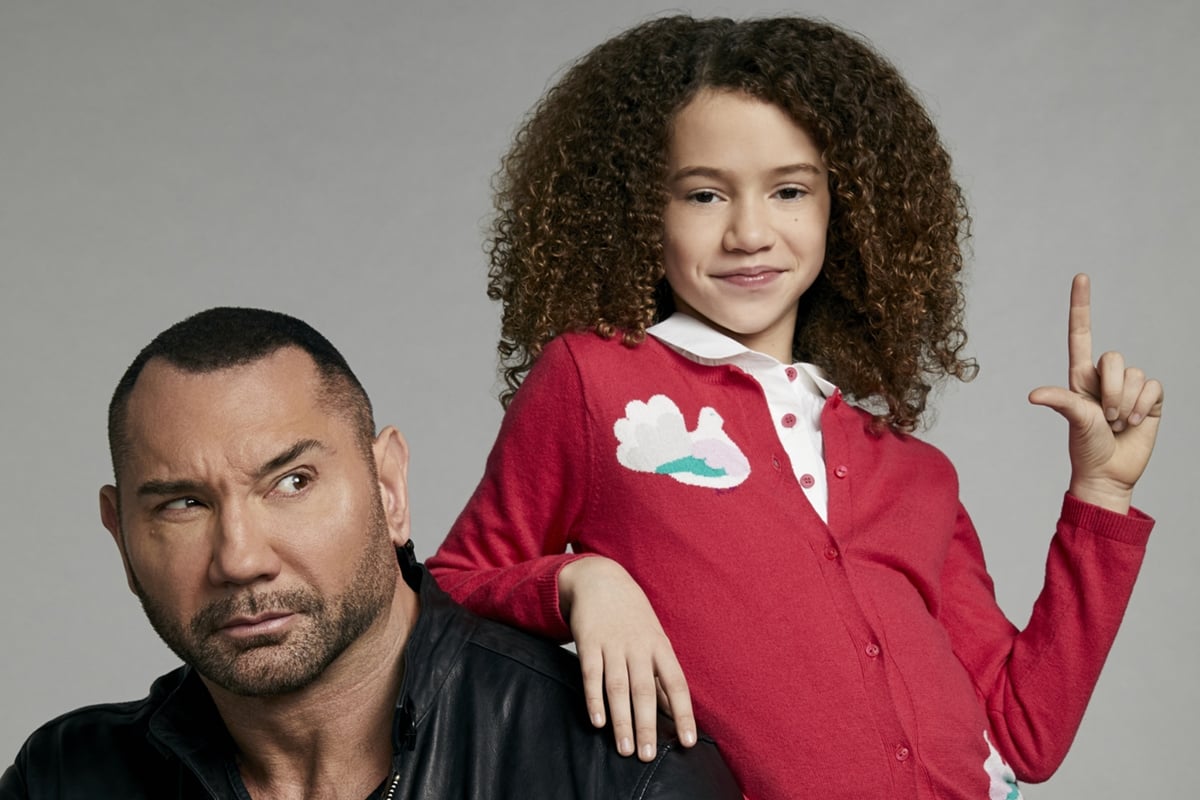 My Spy is nothing new in either of its genres: action or buddy comedy. For a while, it coasts on the charm of Bautista and costar Chloe Coleman. Then the film crosses a bridge beyond simple cliche and loses any good will it has accrued. Amazon releases My Spy on June 26.
Dave Bautista is 'My Spy'
My Spy follows in the Kindergarten Cop tradition of action that's way too violent for the young audience of the rest of the movie. J.J. (Bautista) kills a lot of bad guys on a mission in the Ukraine. There's no blood but he shoots people and they fall down, with plenty of bullets, explosions and hitting people really hard. A decapitation is cartoonishly absurd so there's no danger that might scare a kid.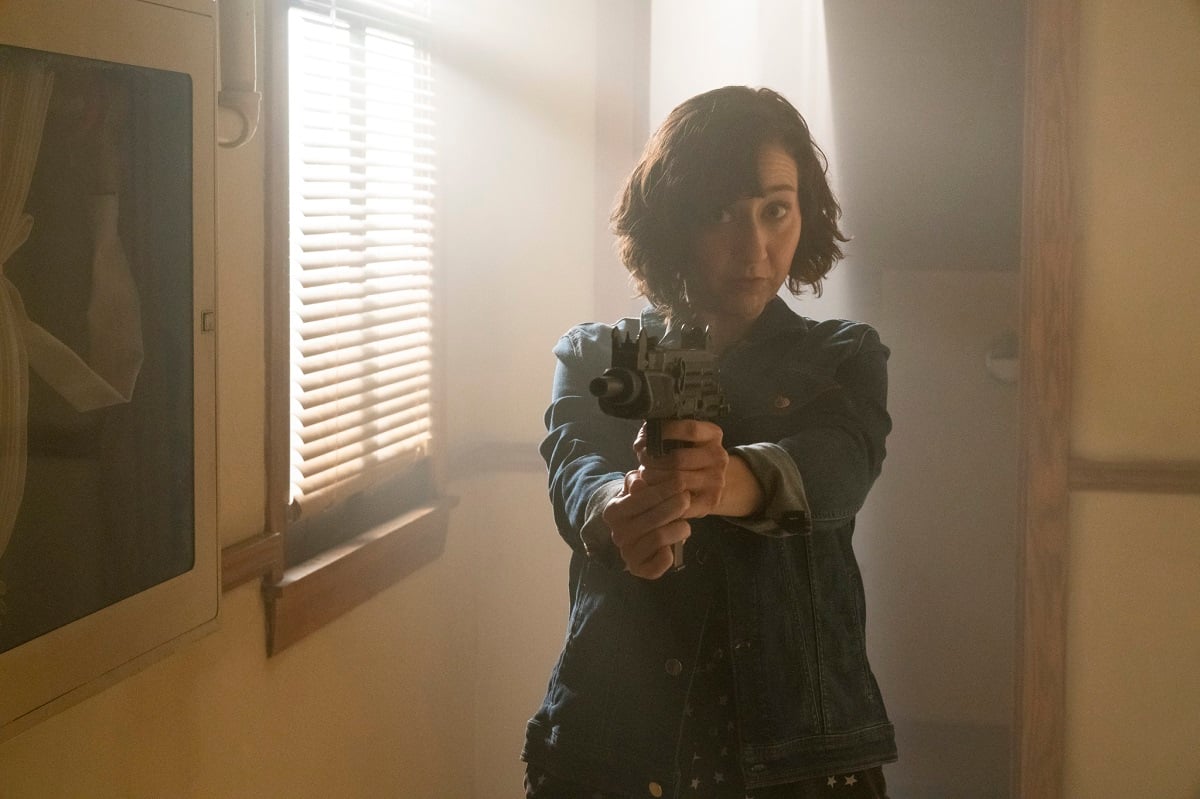 The CIA assigns J.J. and tech partner Bobbi (Kristen Schall) to Chicago to surveil the widow and daughter of a terrorist. Sophie (Coleman) discovers the spies quickly but wants to set J.J. up with her mother Kate (Parisa Fitz-Henley). So Sophie blackmails J.J. to teach her spy stuff and keeps contriving romantic encounters for J.J. and Kate.
'My Spy' and our cliches
My Spy hasn't met a single movie cliche it didn't like. Obviously Sophie teaches the tough spy to open up. J.J. helps Sophie make friends by being her cool buddy, and intimidating her bullies. The gay neighbors (Devere Rogers and Noah Dalton Danby) style J.J. for his date with Kate. J.J. dances awkwardly to endear himself to Kate.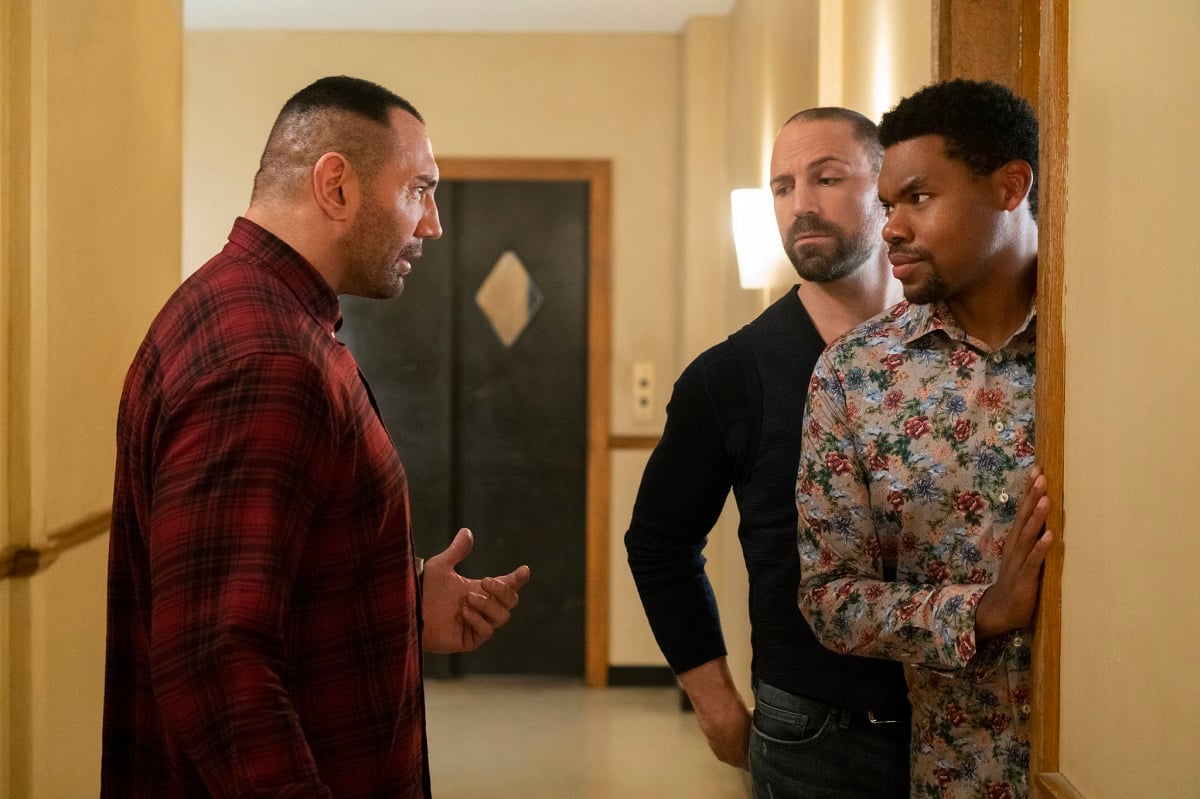 There's nothing wrong with being the standard buddy comedy for a new generation of kids, and for a while it's enough. Bautista is funny bumping into people and things in the classroom, telling inappropriate war stories at dinner. Sophie outsmarts all of J.J.'s tests and she's endearing. Bautista and Schaal in a 48 Hours/Rush Hour type straight action comedy would work too.
Excuse me, those weren't your set pieces
My Spy can't be content with just cashing in on the cliches of 120 years of cinema, or to be fair the last 50 or so years of family movies. It has to directly lift set pieces from other movies, and not just once. My Spy copies two entire sequences from other movies.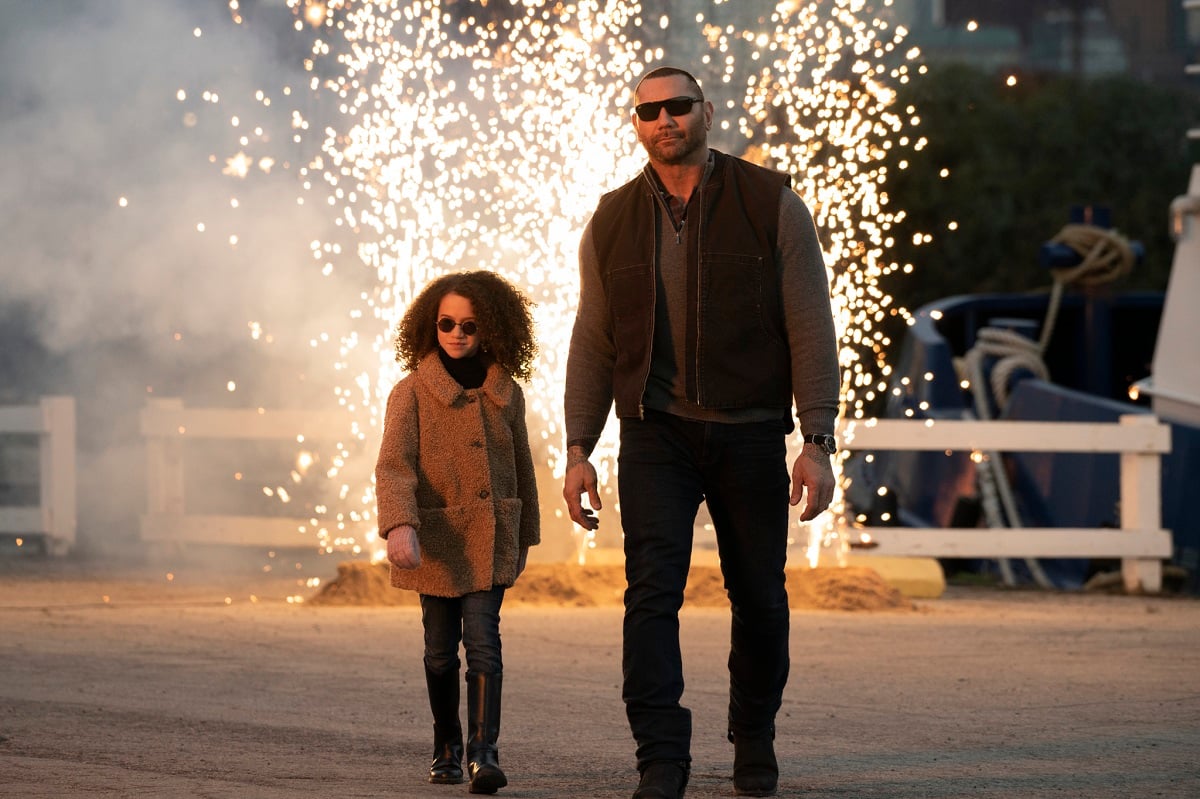 It's okay if you want to have J.J. and Sophie walk away from an explosion in slow motion. That's from every movie. Don't literally repeat a scene from True Lies, which was itself a remake. When they mimic the airplane set piece from Raiders of the Lost Ark, Bobbi actually comments on it which begs the question: they knew they were doing Raiders. Did they not know True Lies had already done the "dropping a machine gun down the stairs" joke? 
There is a time and place to make a reference to another movie. You have to either be doing a satire, which My Spy is not, or have created enough of your own world that it reframes pre-existing material. When the film is already trading in formula, it is inappropriate to flat out rip off other movies directly.