Dave Burd: How Much Is the Rapper Known as Lil Dicky Worth?
Dave Burd, known to many by his stage name, Lil Dicky, is a rapper, actor, and viral sensation. Find out how much Lil Dicky is worth.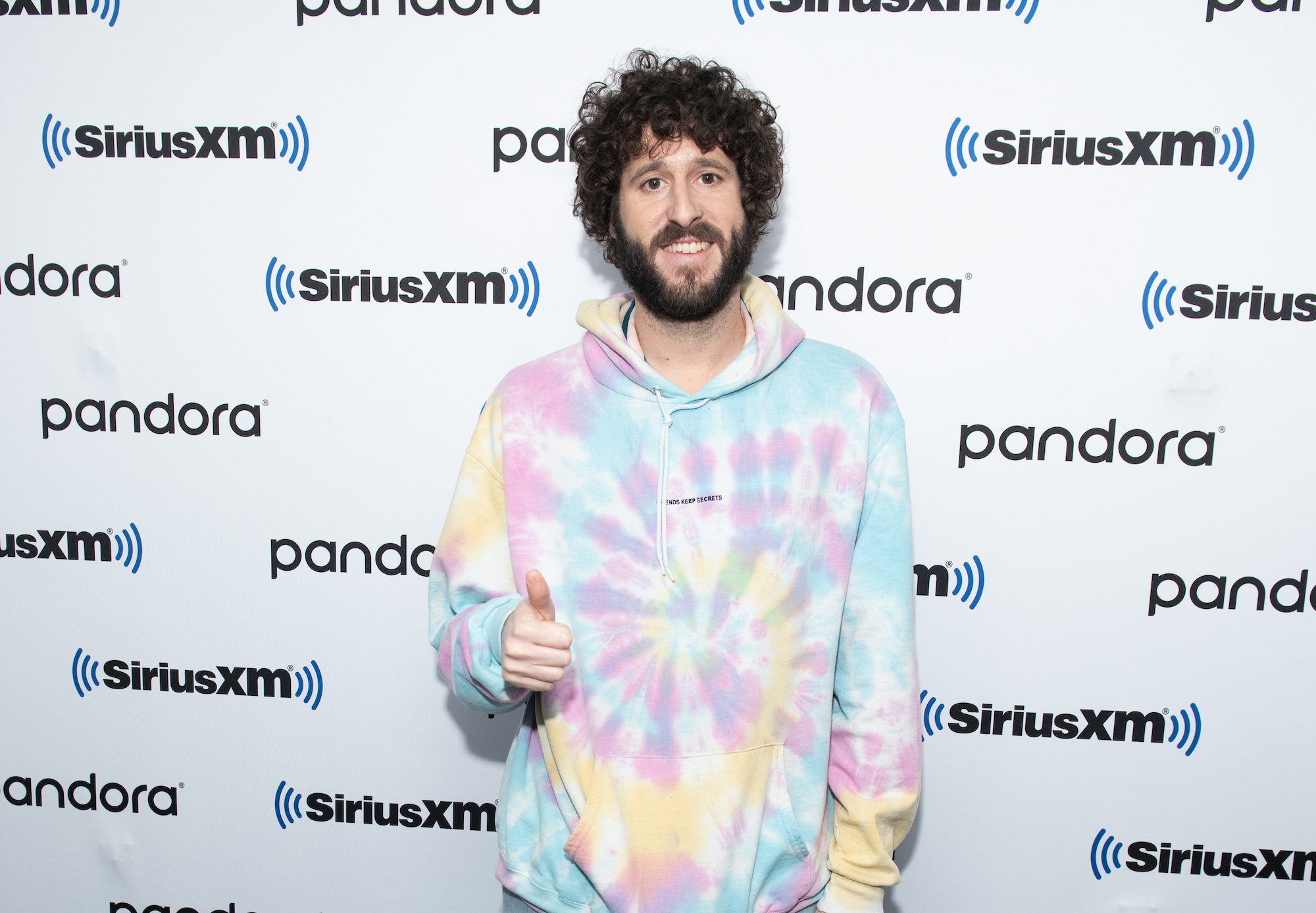 Lil Dicky is from Pennsylvania
Burd was born in Cheltenham Township, Pennsylvania on March 15, 1988. He studied accounting at the University of Richmond, where he developed the skills necessary to work for advertising companies like Goodby, Silverstein & Partners. 
Before making it big in the music industry, Burd was using his ability to write and rap lyrics in the advertising business. He once made a presentation in the form of a rap video. Burd's employers found his presentation so enticing, they moved him to the accounting team to the creative department, where he worked on ads for the NBA. 
Lil Dicky went viral and became a successful rapper 
Eventually, Burd started uploading his work on YouTube. In April 2013, Burd's song "Ex-Boyfriend" went viral. Much to his parents' disappointment, Burd used the $6,000 from his bar mitzvah to fund the music video. 
 I think it was a little jarring for them," he told Jimmy Kimmel."[But] what am I gonna do? Buy a couch when I'm 28 years old? Why wouldn't I pursue my dreams?" 
After "Ex-Boyfriend" went viral, Burd's rap career took off. To date, he has several singles, including the song "Earth," which features countless artists, and "Freaky Friday" featuring Chris Brown. Lil Dicky also put out the EP I'm Brain, mixtapes So Hard and Hump Days, and the 2015 album Professional Rapper. 
Lil Dicky has a semi-autobiographical series on FXX called 'Dave'
Burd has a show on the FXX network, Dave, which is produced by Kevin Hart — another Pennsylvania native.
Dave examines Burd's life before he became a famous rapper. Throughout season 1, Burd talked about growing up in Pennsylvania, achieving viral success, and his journey of signing a deal with a record label. 
Season 1 also showcased Burd's relationships with his friends, family, manager, and girlfriend. In the series, Burd's character dated Ally (Taylor Misiak). Many fans believe Ally is based on Burd's real-life ex-girlfriend, Molly. 
According to Genius.com, he and his ex broke up because he wanted to relocate to California for his music career, but she didn't want to uproot her life. In one of the final episodes of season 1, Dave and Ally end their relationship in a similar way.
Lil Dicky is also an activist
In 2019, Burd's song "Earth" begged listeners to pay attention to climate change. 
"It's all about saving the Earth," Burd told Ellen Degeneres. The environmental crisis and Leonardo DiCaprio's foundation inspired him to write the song.
RELATED: Why Kourtney Kardashian Did a Cameo On Lil Dicky's FXX Series 'Dave'
"When I started making this song, I didn't really know the details," Burd explained. "We have 12 years to completely change the way we do so many things on Earth or the damage is irreversible. [Leonardo's] going to consult with me — his foundation [is] going to explain where they think the money is best-served because they're in this philanthropic space." 
Dave Burd AKA Lil Dicky's net worth 
Burd has had a successful career in the rap industry. He has also experienced success with his FXX series, Dave, which got picked up for another season. As such, the rapping actor is worth $8 million, according to Celebrity Net Worth.