Dave Chappelle Calls Candace Owens 'The Worst' in New Set About George Floyd, Here's Her Response
Dave Chappelle may be a comedian, but his meticulous commentary on race has always been what sets him apart. In a new set filmed for Netflix is a Joke, Chappelle addressed the brutal murder of George Floyd and slammed right-wing activist Candace Owens.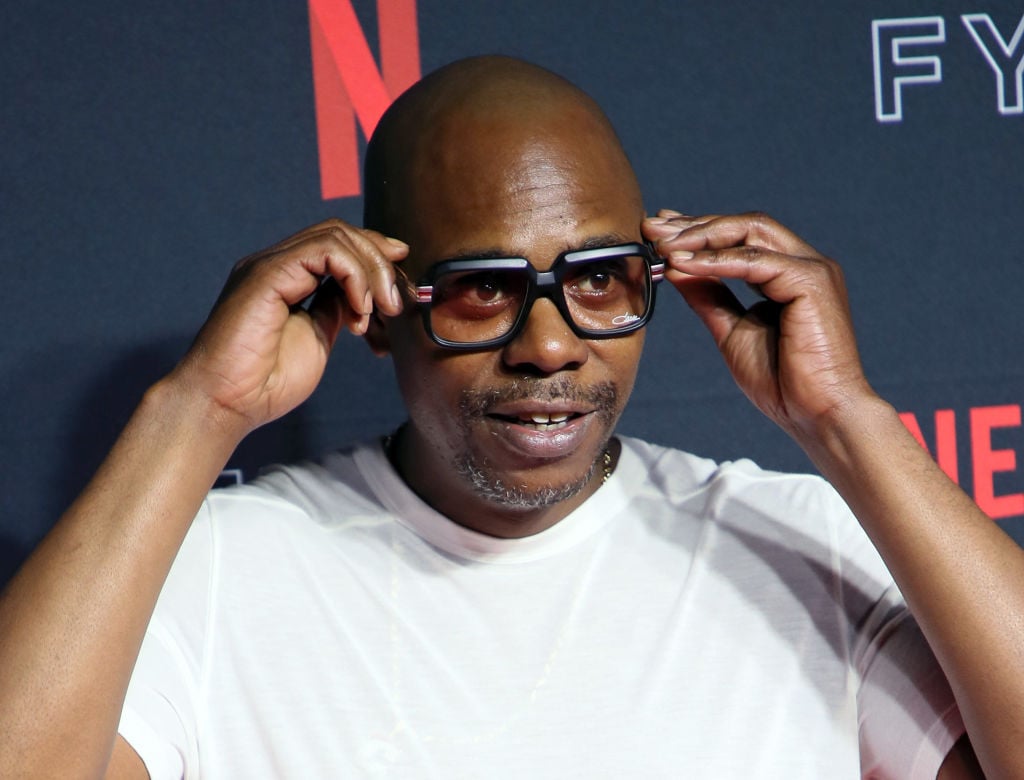 The new special was filmed on June 6
Airing on Netflix's Youtube channel, Netflix is a Joke, 8:46 is the first time in nearly three months that Chappelle has taken the stage. The special was filmed on June 6, at an outdoor venue near his home in Yellow Springs, Ohio.
In compliance with COVID-19 guidelines, the audience was spread out with distanced seating. Attendees were scanned for fevers upon entrance to the venue, and were given face masks marked with a "C" for "courage." Chappelle suggested that the 27-minute show is the first concert in North America since the shutdown in March.
The title of the special, 8:46, reflects the 8-minute and 46-second timeframe in which a Minneapolis police officer knelt on George Floyd's neck, resulting in his death.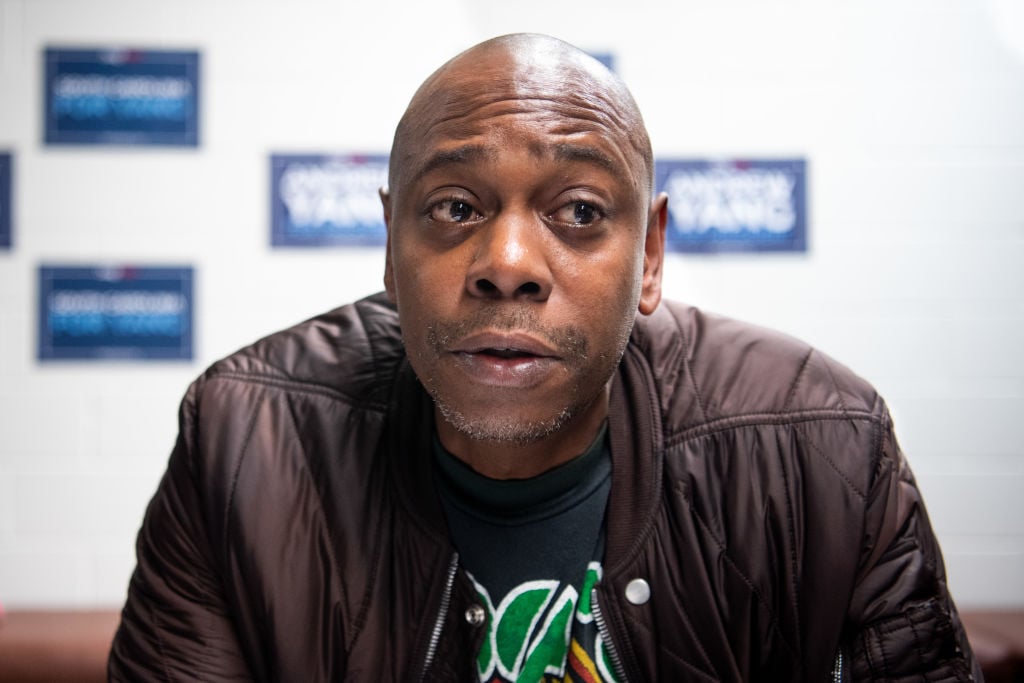 RELATED: Story About Dave Chappelle Schooling a White Woman on Racism Goes Viral on Twitter
Dave Chappelle makes a powerful statement with '8:46'
In 8:46, Chappelle addresses Floyd's murder and explains the significance of the protests. While referencing the brutal killings of other unarmed black men, including Eric Garner, Treyvon Martin, and John Crawford III, he suggests this uprising is not about one specific person. 
"What are you signifying that you can kneel on a man's neck for 8 minutes and 46 seconds and feel like you wouldn't get the wrath of God?" Chappelle asks. "That's what is happening right now. It's not for a single cop, it's for all of it."
The comedian also notes CNN anchor Don Lemon's cry for celebrities to speak up. He points out he's been talking about racism for years. And he explained he didn't feel the need to say anything because people were speaking through their actions.
"This is the streets talking for themselves, they don't need me right now," he said. "Why would anyone care what their favorite comedian thinks after they saw a police officer kneel on a man's neck for 8 minutes and 46 seconds? — These streets will speak for themselves, whether I'm alive or dead."

Dave Chappelle slams Candace Owens
In his Netflix set, Chappelle says he's been watching people talk about George Floyd and using the momentum to talk about race. And after using some choice words to describe conservative commentator Candace Owens, he slams her for criticizing the current protests.
"Candace Owens, she's the worst," Chappelle said. "I can't think of a worst way to make money. She's the most articulate idiot I've ever seen in my f**king life. She's so articulate, she'll tell you how f**king stupid she is, precisely."
He criticizes Owens for using Floyd's criminal history to appease "White America." And in regards to her questioning the Black community for choosing Floyd as a hero, the comedian pointed out that it wasn't a choice. 
"We didn't choose him, you did," Chappelle said. "They killed him and that wasn't right, so he's the guy.   We're not desperate for heroes in the Black community. Any n****r that survives this nightmare is my God damned hero."
Candace Owens responds to Chappelle's set
Owens responded to Chappelle's criticisms on Twitter. She applauded the comedian for using his platform to exercise his freedom of speech. And while noting how much power she has, she said that as a fan of Chappelle's, she was honored to be featured in his set.
I have a sense of humor & I think comedians SHOULD make fun of people," Owens wrote in a tweet. "Dave Chappelle is one of the greatest comedians of all time and I made it into one of his specials.  That's POWER!"
"We've arrived too suddenly into a culture where people can't laugh at themselves, or want to restrain comedians," she continued to write on Twitter. "I will never be a part of that culture. @DaveChappelle  —you are legend and I'd love to meet you and challenge you to say any of that to my face! All love!"