Dave Chappelle Is Interested in Making 1 Type of Movie: 'If I Can Find a Director…'
Acclaimed comedian Dave Chappelle stayed on the radar during 2020 with several specials and appearances throughout the year. His 8:46 video ruled YouTube in terms of viewership stats, and his guest spot on Saturday Night Live drew in millions last November.
Behind the scenes, he's been working quietly to build a legacy in his hometown of Yellow Springs, Ohio where he has plans to launch a comedy club. And Chappelle recently revealed his interest in one film genre that he'd be open to tackling if the opportunity presented itself.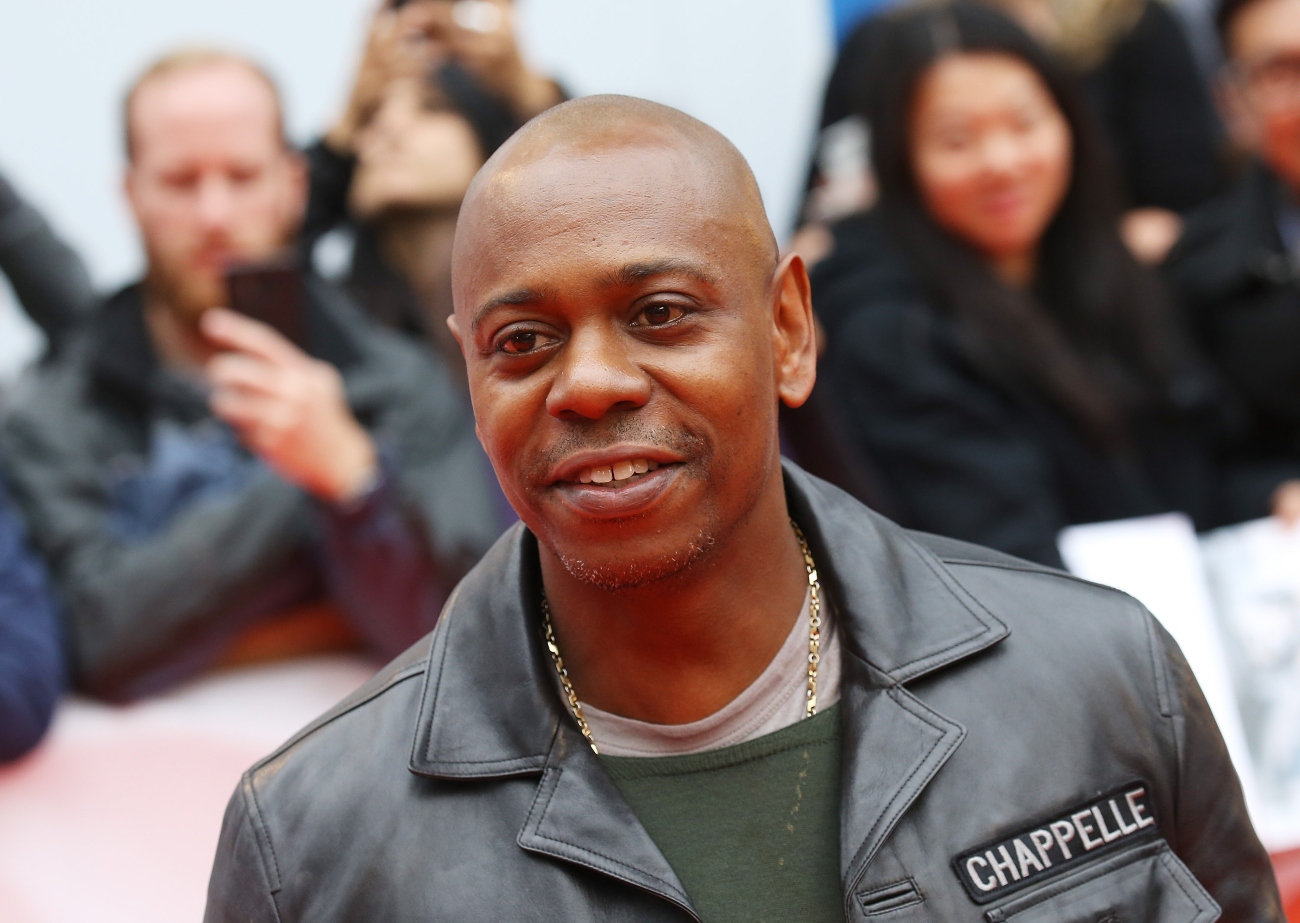 Dave Chappelle is known for comedic films
Those who know Dave Chappelle's backstory may already be aware that he's been in the business since 1987, and his climb includes an array of TV and film roles. Before Chappelle's Show skyrocketed him to international fame, he was in more than one dozen movies.
In the past, fans might have recalled seeing him in Robin Hood: Men in Tights, The Nutty Professor, Half Baked, and You've Got Mail. More recently, Chappelle had a part in Chi-Raq and starred alongside his friend Bradley Cooper in A Star Is Born.
Most of his movie roles have been in comedies with a few dramas sprinkled in, and he's been limiting the amount of scripted features on his plate. Perhaps that may change.
Chappelle wants to try his hand at Nollywood
Outside the glamour, influence, and heavyweight vibes of Hollywood lie several major motion picture industries in other countries. Bollywood has its own stars and series of multiple successes, and the same goes for Nollywood, Nigeria's bustling movie industry. The latter caught Dave Chappelle's attention.
During a chat with Naomi Campbell on her vlog, No Filter With Naomi, he spoke about his lack of interest in being a movie star. Chappelle said he loves stand-up and the element of freedom that comes with it. He'd rather stick to that format. However, he does have an idea for a Nollywood film.
He told Campbell he's been binge watching Nollywood action movies and has developed an appreciation for their ingenuity. "I'm kind of fascinated by that. If I could, I would do one of those movies," said Chappelle.
"If I can find a director — and I'm not going to make a big budget Nollywood movie. I'm gonna do it like them. Make The Matrix for $48," he continued. He talked about how funny and engaging the movies are and he'd want to make something in the same vein.
"If I partnered up with one of these directors and said, 'What could you make me for $100,000?' I'd probably be amazed at what they'd be able to do," Chappelle said.
He reiterated how much he would love to work with a resourceful, imaginative Nollywood director.
Chappelle is also game to open a comedy club in Africa
The comedian also touched on Steve Wonder's desire to move to Ghana and how it inspired him to want to make a similar move. Chappelle said Campbell connected him to a renowned architect to build an additional home on the African continent. They have something in motion.
He said wants to at least rent a space over there and "I hope to open a comedy club there 'cause I heard there's none." Fans should stay on the lookout for any potential film or venue-related projects from Chappelle that sprout up in Africa.