Dave Chappelle's 'Crazy' Clip Resurfaces After His Meeting With Kanye West
Kanye West has been making headlines ever since July 19 when he hosted an unconventional campaign rally in the midst of what his family has said is a bipolar episode.
As he continues to dominate the news cycle, West tweeted that he'd received a visit from his longtime friend Dave Chappelle. He posted a picture of them to Twitter that reminded fans of some of Chappelle's comments when he was also facing headlines similar in nature.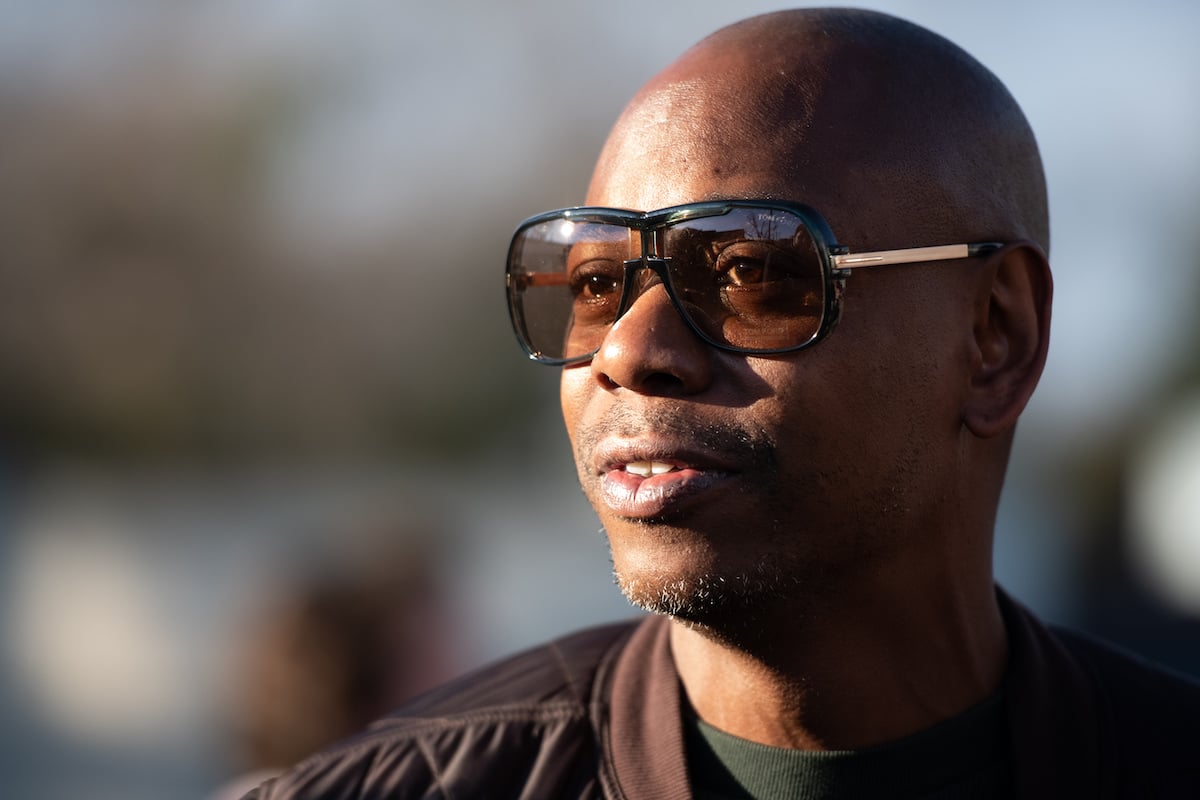 Dave Chappelle's meeting with Kanye West
West posted a video of him, Chappelle, and other men to Twitter on the afternoon of July 21. It opens with West asking the Sticks & Stones artist to tell them a joke to make the world smile.
"Uplifting joke?" Chappelle asked. "Now, you know I don't write them," he continued, drawing laughter from the men.
The video ends with West hugging Chappelle and thanking him for coming to Wyoming to check on him.
"THANK YOU DAVE FOR HOPPING ON A JET TO COME SEE ME DOING WELL DAVE YOU ARE A GOD SEND AND A TRUE FRIEND ALL LOVE," West captioned the clip.
Kanye West's relationship with Dave Chappelle goes back years
According to The Los Angeles Times, West's relationship with Chappelle dates back to the early 2000s when West was a rising rapper and Chappelle still had his eponymous comedy show. Like the Graduation rapper, Chappelle was also subjeted to rumors about his mental health when he turned down a $50 million offer in 2004 to continue his show. After he quit, Chappelle took a brief trip to Africa before disappearing from the public eye almost entirely.
Speaking about his relationship with West, a source told Entertainment Tonight on July 21: "Kanye and Dave have been friends for a long time and have always been there for one another during the good and bad times. Dave knows how much Hollywood and the people around you can make or break you and took time off years ago to get away from it all."
The source added: "Dave flew out the second he could to be there with Kanye and support him. Dave just wanted to be there for Kanye and help him with anything he needed."
The meeting inspired several hashtags on Twitter
As news of the meeting circulated the Internet, several hashtags — such as #PrayForYe — took over Twitter's trending topics list. An old clip of Chappelle explaining why the word "crazy" shouldn't be used loosely also started spreading on the platform.
The clip dates back to 2006 when Chappelle had been in an interview on Inside the Actors Studio. Asked about his friend Martin Lawrence, who also faced rumors about his mental health after an infamous traffic incident in 1996, Chappelle said:
"Martin Lawrence is the guy who showed everybody you can make it from D.C. to Hollywood. And I had a personal stake in his success. Every time he did something it made me feel inspired and really good. And he was always real nice to me. He'd sit me down, 'What's going on with you, baby boy.' We'd talk about comedy, whatever. When we did Blue Streak, we were promoting it, and Martin had a stroke. He almost died. And then after that I saw him I was like, 'Oh my god, Martin, are you okay?' And he said, 'I got the best sleep I ever got in my life.' That's how tough he is."
Chappelle continued, "Let me ask you this. What is happening in Hollywood that a guy that tough would be on the street waving a gun, screaming, 'They are trying to kill me?' What's going on? Why is Dave Chappelle going to Africa? Why does Mariah Carey make a $100 million deal and take her clothes off on TRL? A weak person cannot get to sit here and talk to you. Ain't no weak people talking to you. So what is happening in Hollywood?"
"Nobody knows," he continued. "The worst thing to call somebody is 'crazy.' It's dismissive. 'I don't understand this person, so they're crazy.' It's bullsh*t… People are not crazy. They're strong people. Maybe the environment is a little sick."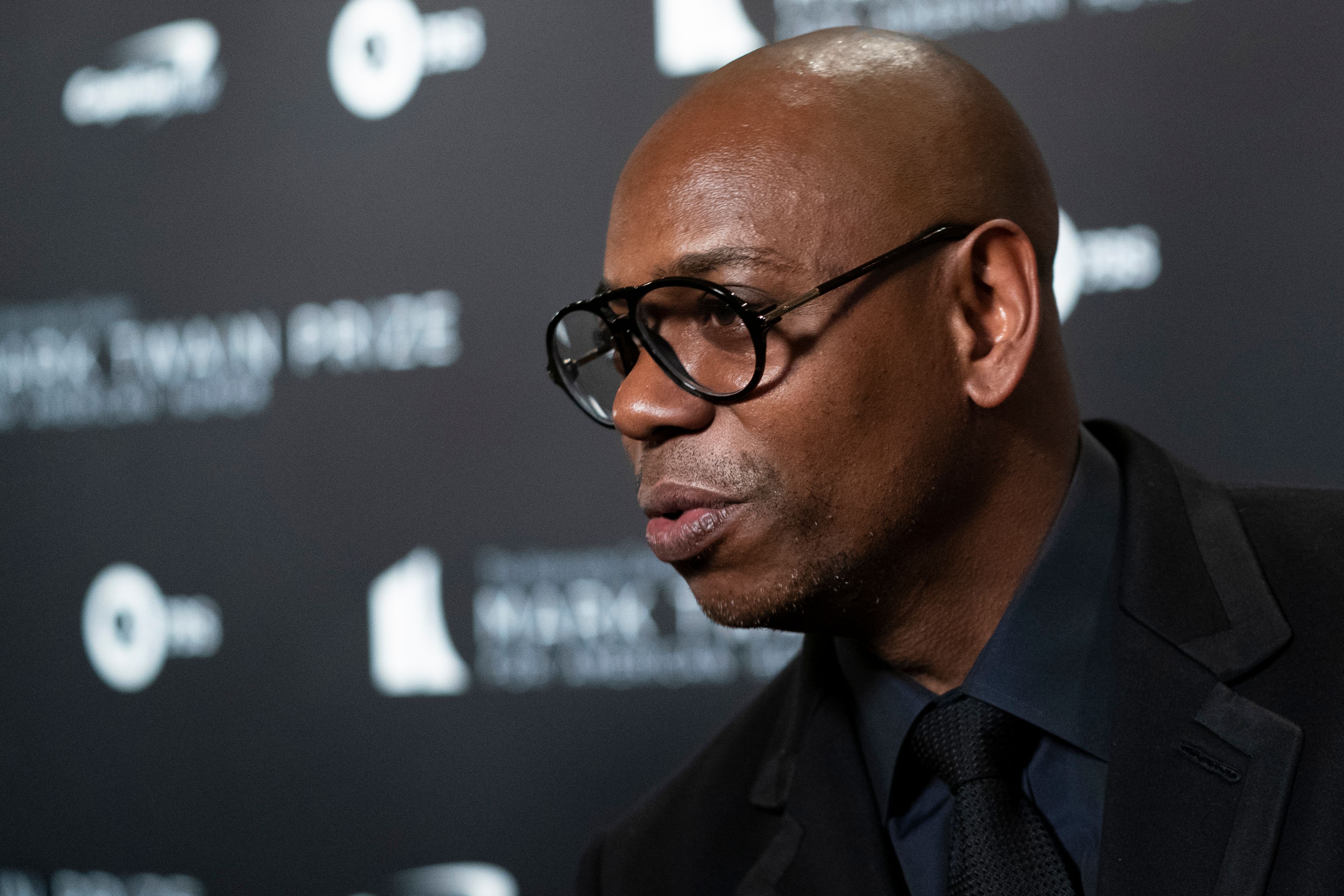 Reminded of the clip, one fan tweeted, "Never forget Dave Chappelle on Hollywood and how everyone gets refered to as 'crazy.'"
But at the same time, another person noted, "The toxic social environment certainly has a lot to answer for, but there are people who experience reality differently from many of us, and they need medication and therapy to help…" Others made similar claims and pointed to West's apparent admission that he has bipolar disorder, which came on the cover of his 2018 album ye. It bore the phrase, "I hate being bipolar It's awesome."