'Dave': Why Fans Can Likely Expect New Lil Dicky Music Before Another Season of the FXX Series
Dave "Lil Dicky" Burd is known by many for his rap career. But now, thanks to the FXX series Dave, Burd has captured the world's attention. The sophomore season of Dave introduced Lil Dicky's viewers to a ton of new music — something fans haven't heard in a while. Now that the season is over, many people are curious about when they can expect new music from Lil Dicky. Here's what we know.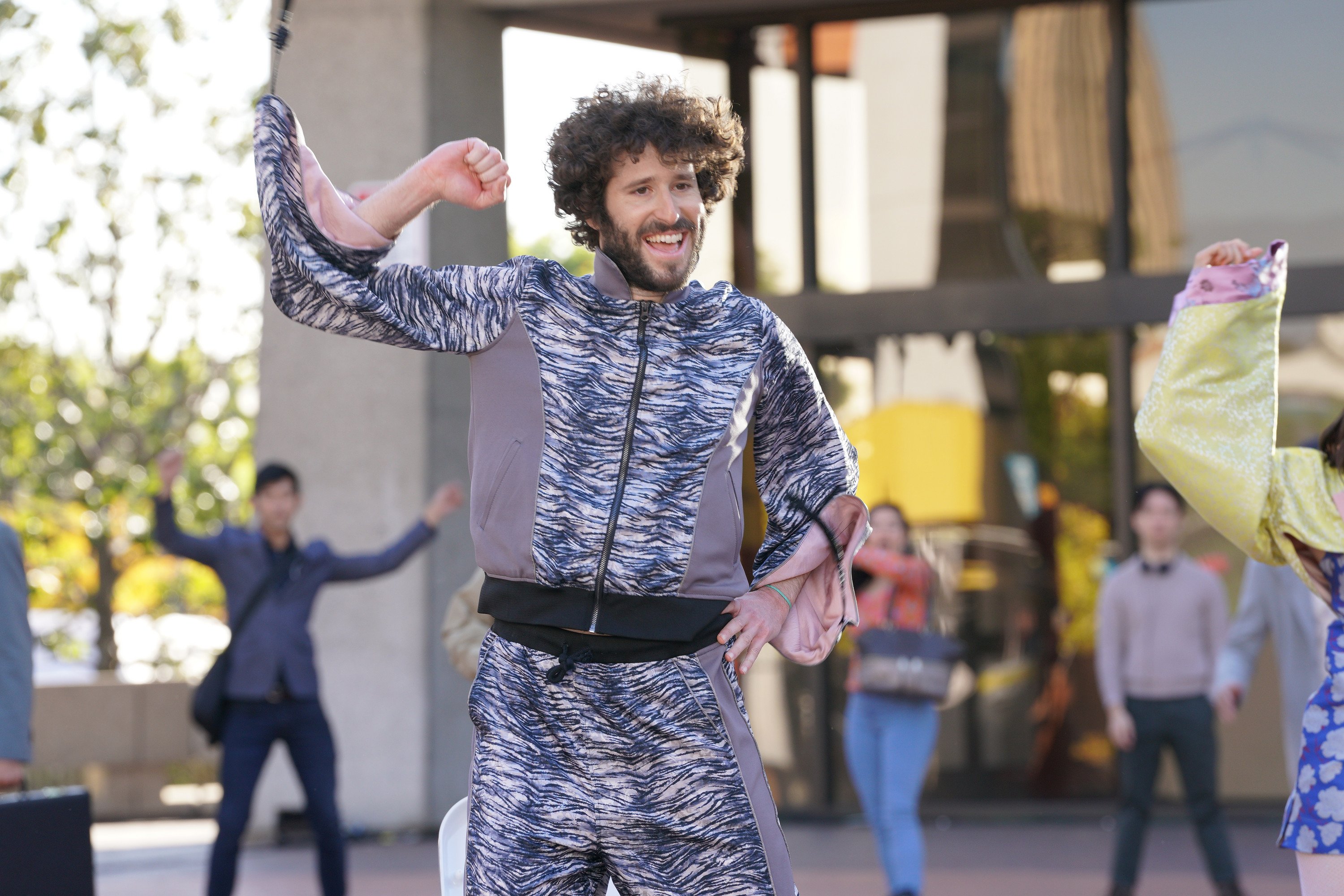 Lil Dicky's music has been missing from fans' lives 
Burd first popped onto rap fans' radar in April 2013. His song "Ex-Boyfriend" went viral, garnering more than one million views on YouTube in 24 hours. 
Later, in July 2015, Lil Dicky released his debut album, Professional Rapper. The 20-song album includes "Save Dat Money," "Pillow Talking," and "Molly" — a song that he reconceptualized for the season 1 finale of Dave.  
After the release of Professional Rapper, Burd went off the radar briefly. He returned in 2018 with "Freaky Friday" featuring Chris Brown. In 2019, Lil Dicky's environmental anthem "Earth" featuring artists like Justin Bieber, Ed Sheeran, and Katy Perry became a hit. 
Since then, Burd has been focused on the FXX series Dave, which debuted in 2020. He, along with co-producer Jeff Schaffer, worked on seasons 1 and 2 together. 
Lil Dicky is currently finishing his new album 
While Burd's fans are obsessed with Dave, which stars Burd, Andrew Santino, GaTa, Christine Ko, and several other talented actors, many are curious about when the rapper will release new music. "I'm working on an album still," Burd told Deadline in August 2021. "It's been so long, and my fans are probably so annoyed at me. I don't blame them." 
Burd's priorities shifted when he was working on Dave Season 2. As he explained, working seven days a week for prolonged periods made it hard for him to want to come home and "tinker around" on Pro Tools. Now that season 2 is over, Burd says he's "excited to get time [to] explore [his] album and finish it."
Dave 'Lil Dicky' Burd didn't rap to get on TV 
Dave is a fictional series loosely based on Burd's experiences and life, genital defects and all. While he holds the show in high regard, Burd's music career reigns supreme. 
"I'm honestly hungrier than ever as a rapper," he told the outlet. "I feel like a lot of people might be like, 'Oh, he just rapped so he could get this TV show, and now that he has that, he doesn't need to make music anymore, and he doesn't care.'" But that's the furthest thing from the truth. 
"Now, I feel more urgent of a desire to prove myself as a legitimate musical artist, rapper, independent of a TV show," Burd added. He looks forward to proving people who think he rapped to chase a dream of becoming a TV star wrong. 
'Dave' FXX Season 3 isn't confirmed yet
FXX has yet to confirm another season of the series. But when they likely do, Burd will be ready to get back to work — as long as his album is finished.
"I really would be shocked and brutally disappointed in myself if I wasn't finished with my album before I started Season 3," Lil Dicky explained. So what does that mean for the FXX series? Right now, music is Burd's priority. He'll get back to creating for Dave when his new music becomes available to fans. 
As for what to expect whenever FXX confirms a third season of Dave, Burd had this to say: "I feel like Season 3, I'm creating the funniest season that anyone's ever made of television. But that is so subject to change. That's just where I'm at right now, mentally."