'Dave' Season 2, Episode 6: What Goes Around Comes Around for Lil Dicky in 'Somebody Date Me'
Dave "Lil Dicky" Burd seems like he's finally coming out of a rut in the Dave Season 2 episode "Somebody Date Me." After hitting a creative rough patch at the beginning of the season, the opportunities start pouring in for Dave. But will his self-centered attitude get the better of him in the FX series?
[SPOILER ALERT: Spoilers ahead for Dave Season 2, Episode 6 "Somebody Date Me."]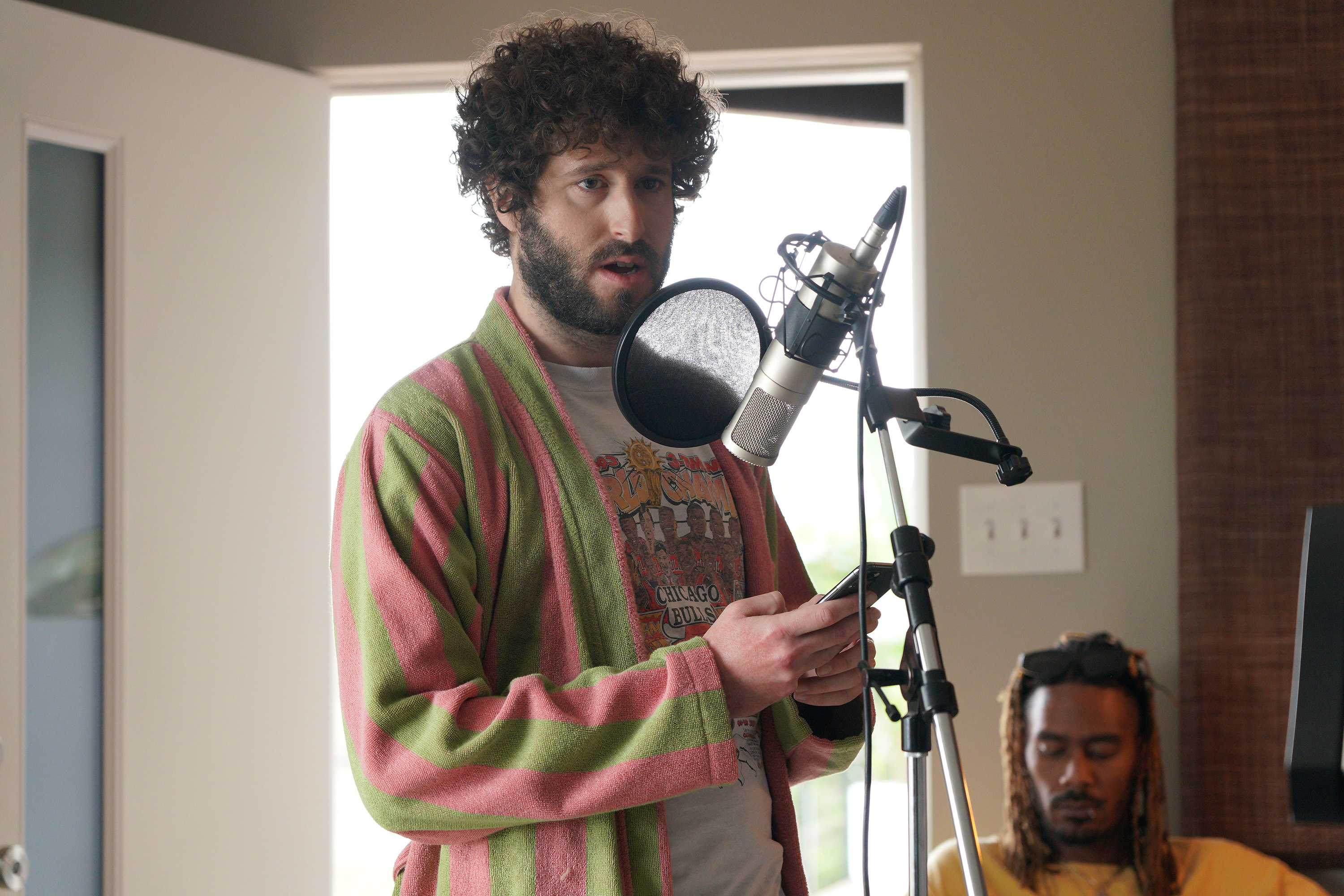 'Dave' Season 2 brings Ally back into Lil Dicky's life 
Dave is a comedy series, but the show really delivers when it's time to get serious. "Things are more complex emotionally and psychologically this season," Burd tells Variety. "It's still a comedy at heart and not the most depressing show ever. I feel we do a really good job of balancing that out." 
After their heartbreaking breakup in season 1, Dave and Ally (Taylor Misiak) slowly start to rebuild their friendship in season 2 of Dave. That includes bandaging her back mole and puking on it, but hey — Dave's making progress. 
'Dave' Season 2 episode 'Somebody Date Me' is a cyclical masterpiece 
Episode 6 of season 2 was written by Alex Russell and directed by Tayarisha Poe. After Dave joins an exclusive online dating app, he matches with pop star Doja Cat. 
Their technological courtship seems to be going well until Dave expects too much from the modern-day romance. Ultimately, Dave blows it — but being a famous rapper has its perks. After Doja Cat rejects Dave, he texts a woman named Sadie, with whom he previously canceled plans.
In an instant, Sadie cancels her date with another guy. After all, the potential of going out with Lil Dicky is too tempting. 
Ally doesn't physically appear in the season 2 episode "Somebody Date Me." But a photo of her does. The man Sadie ghosts matches with Dave's ex on the dating app. Poetic, yes, but somewhat stress-inducing, especially thinking about how Dave might react to Ally seeing other people (despite him doing the same). 
Lil Dicky is slowly losing his connections in 'Dave' Season 2 
So far in Dave's sophomore season, we've seen another side of Lil Dicky. In the season 1 finale, Ally puts her relationship with Dave to bed because he cannot put anything else ahead of his music career.
Slowly but surely, Dave is starting to realize how easily his drive to succeed can be misconstrued with selfishness or narcissism. First, he loses his relationship with Ally. Then, the people who rely on Dave's career in a fiscal sense start seeing an impact. Ironically, these people are also Dave's friends. 
In the season 2 episode "Bar Mitzvah," Dave's friendship with Elz (Travis "Taco" Bennett) reaches a new low. For now, his relationship with Mike (Andrew Santino) still stands. But the way Dave expects Mike to handle certain aspects of his date with Doja Cat or come to the set of a video shoot gone wrong is starting to wear on Mike, who wants to explore managing other artists. 
Meanwhile, Gata (GaTa) seems to be the only one willing to put up with Dave's narcissistic tendencies — for now. Tune in to the rest of the season to see how that plays out. Watch New episodes of Dave Season 2 air on Wednesdays at 10 PM EST on FX and Hulu the next day.