'Dave' Season 2: How Lil Dicky's Self-Deprecating Humor Makes for an Emotionally Complex Series
Dave "Lil Dicky" Burd is a hilarious rapper known for the viral sensation "Ex-Boyfriend." More recently, his comedic ability lends itself to the FX series Dave. Based on Burd's real life, the action is Dave is mostly comical. But by the end of season 1 and especially in season 2, things start to get heavy. Find out how Lil Dicky's self-deprecating humor has allowed Dave to become one of the most emotionally charged shows on television.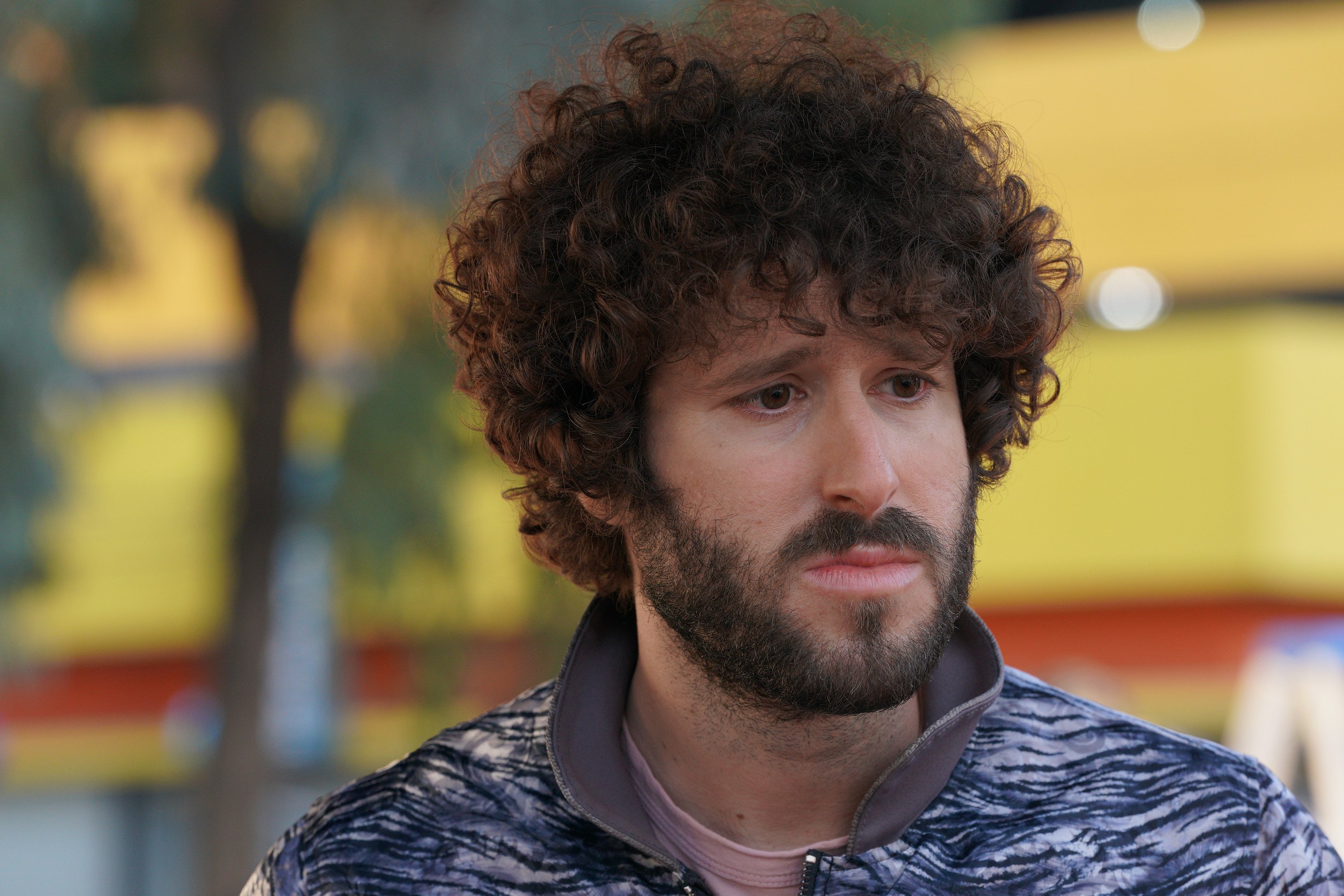 'Dave' FX season 2 is tense
Lil Dicky's narcissistic tendencies are at the core of the narrative in season 2. So far, fans have seen Dave start to realize how his selfishness impacts the relationships in his life.
In season 1, Dave forces Ally (Taylor Misiak) out of his life by putting his career first. Now, Dave's friendship with Elz (Travis "Taco" Bennett) is starting to crumble. Meanwhile, Dave has Gata (GaTa) and Mike (Andrew Santino) on the back burner and they're starting to notice.
This isn't to say Dave Season 2 isn't funny — it is. But it's also intelligent, emotional television because that's what Burd set out to create.
Lil Dicky intentionally makes 'Dave' Season 2 'complex emotionally and psychologically'
Dave is a hilarious FX series. But the show also has its profound moments.
"Things are just more complex emotionally and psychologically this season," Burd tells Variety. "It's still a comedy at heart and not the most depressing show ever. I feel we do a really good job of balancing that out."
Because life isn't one-dimensional, as Burd describes, Dave seeks to show there's "pretty much pros and cons to anything you do."
RELATED: 'Dave' FX: Benny Blanco Was Sent the Sex Toy From 'Antsy'
After leaving his corporate America job, Burd's goal was to become a comedian. He aspired to work with the writers on South Park or alongside Seth Rogen with the desire to write his own material. Instead, he ended up going viral on YouTube.
"I knew one day I'd get the opportunity to convey my comedic perspective; I just didn't know what form it would take," Burd tells Variety. Along the way, he says he fell in love with hip-hop and eventually realized his comedy should be rooted in his reality. Dave came about very organically for the rapper.
Lil Dicky is a joke based on Dave Burd's very real abnormality
Burd's rapper persona is born out of a small penis joke. "Everything that you saw in that show [about my genitalia] is totally real," Burd tells The Ringer. When you're born with such a defect and have a personality like Burd, making jokes about it helps with coping.
"I feel like my personality is the way it is because I was born with this abnormality," Burd tells the outlet. "By default, I became this self-deprecating human as a coping mechanism, which is the root of my comedy."
"When I was born, I came out of the womb with a tangled urethra," Dave explains in a season 1 episode. "Immediately, they had to go in and do all types of surgery to it. As a result, there's so much scarring down there."
A large premise in Dave Season 1 surrounds Ally having never seen her boyfriend's genitalia. "My main goal is to make people laugh and have fun, but also for them to be inspired by my example," Burd concludes his interview with Variety. "If I can succeed, anybody can."
Stream 'Dave' on FX and Hulu
New episodes of Dave Season 2 air on Wednesdays at 10 PM EST on FX. Hulu subscribers can stream new episodes the next day.