'Dave' Season 3: Cast, Plot, and Everything Else We Know
Lil Dicky has a good thing going with Dave, the FXX series he created and stars in. The show features the "Freaky Friday" artist as Dave Byrd, a quirky rapper trying to become hip hop's next big thing. The last season included a big win for Dave, creating more exposure for him and bringing him that much closer to his dreams. While we wait for its return, let's go over some of the information released so far regarding Dave Season 3.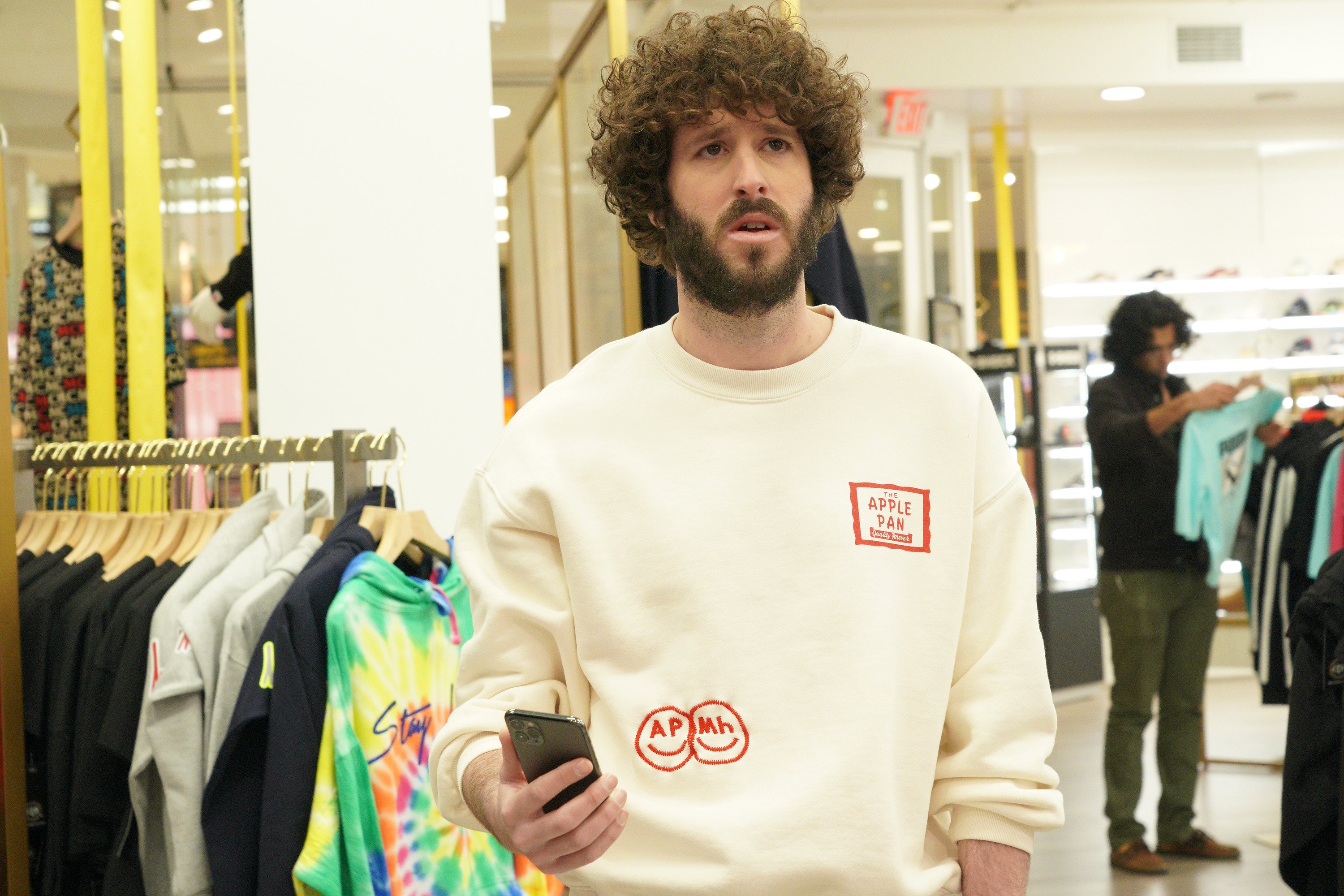 'Dave' Season 3 will have fans in stitches, according to Lil Dicky
Dave left off with the rapper's first performance at the MTV Video Music Awards. His time had been cut to make room for a last-minute Ariana Grande performance, but Dave decided to make the most of it, delivering a showcase with GaTa that had everyone's hands in the air. The scene then cut to show the two Dave's on tour together, performing in front of many.
With Lil Dicky's life serving as the inspiration behind the show, fans can expect it to continue to riff on real-life events. While Lil Dicky, real name Dave Burd, doesn't have any set ideas for the third season just yet, he believes it'll be one of the funniest in TV history.
"Season 1, I was obviously very proud of, and in Season 2, I was like, 'I want to get way more emotional and tonally, I want to shift a bit,'" he told Deadline, when asked about the direction he intends to take the show. "Next season, I couldn't tell you for sure…I feel like Season 3, I'm creating the funniest season that anyone's ever made of television. But that is so subject to change. That's just where I'm at right now, mentally."
RELATED: 'Dave' FXX Is Proof Dave 'Lil Dicky' Burd and GaTa Have a Raw, Authentic Friendship
Who's in the cast of 'Dave' Season 3?
Just like before, fans can count on seeing Lil Dicky, GaTa, Travis "Taco" Bennett (Elz), Andrew Santino (Mike), Taylor Misiak (Ally), and Christine Ko (Emma) on the show.
It's also possible that viewers will be treated to some guest appearances. Kendall Jenner, Justin Bieber, Trippie Redd, YG, and Lil Yachty are among those who have appeared on the show throughout its run. Lil Dicky told Deadline he has "an endless list" of people he hopes to get on the next season — especially Kanye West, but nothing has been confirmed so far.
RELATED: 'Dave' Season 3 Is the 'Last Thing' on 'Lil Dicky's Mind Right Now; When the FXX Series Might Return
When does 'Dave' Season 3 come out?
There was a 15-month wait between the first two seasons of Dave, but it's unclear if that pattern will continue. Lil Dicky told Deadline that while he loves making the show, it's the "last thing" on his mind at the moment. He really wants to take some time to focus on his next studio album. His most recent album is his debut, 2015's Professional Rapper, and he's ready to show listeners how much he's grown as an artist since then.
"So, that's my new goal, is to finish my album, because I have a lot of pride in myself as a rapper, and I'm honestly hungrier than ever as a rapper," he explained. "Because I feel like a lot of people might be like, 'Oh, he just rapped so he could get this TV show, and now that he has that, he doesn't need to make music anymore, and he doesn't care.'"
"I feel like [the truth] is the opposite of that, in the sense that now, I feel more urgent of a desire to prove myself as a legitimate musical artist, rapper, independent of a TV show," he continued. "So, I look forward to that challenge."
Until then, check out Dave seasons 1 and 2 now on Hulu.