David Adesfeso Says Tamar Braxton Assaulted and Secretly Recorded Him in a Shocking Instagram Video
David Adefeso is taking to social media to defend himself against rumors that he has been abusive toward his now rumored ex, Tamar Braxton. Both are accusing one another of domestic violence. But, David is maintaining his innocence and says Braxton is to blame.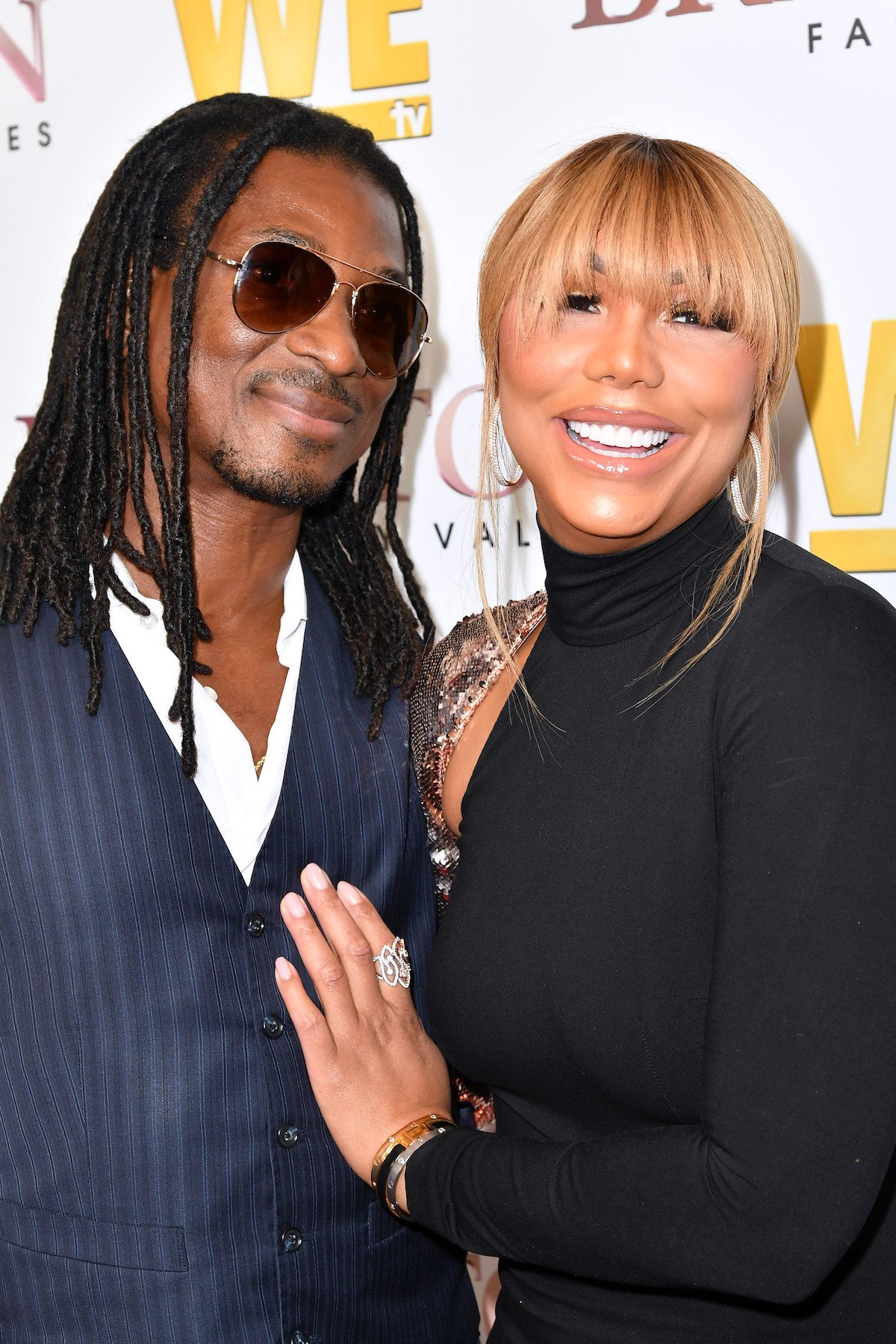 David Adefeso alleges Tamar Braxton hit and secretly recorded him
Adefeso if currently seeking a restraining order against Braxton, with an emphasis on a request to protect him from domestic violence. In a new Instagram live video captured by The Shade Room, Adefeso alleges Braxton attacked him while he was driving.
"I've been a victim of domestic violence, domestic assault – I was driving on high-speed and I was attacked on my jugular," Adefeso claims.
Adefeso claims he lost focus as a result of Braxton's attack. He says to try and diffuse the situation, he made a call to his mother. During the call, he says he came to the realization that Braxton was filming the whole ordeal while she sat in the backseat.
According to Adefeso, Braxton secretly recording the ordeal is illegal. Adefeso alleges the recording is now available for other media outlets. Fans believe the whole situation may be part of Braxton's upcoming We TV spinoff.
He says his car is now no longer available for use, with over $30,000 in damages. With a pending criminal case against Braxton, Adefeso says he is unable to elaborate but asks for prayers at this time.
Tamar Braxton and David Adefeso both allege they are victims of domestic violence
On Sept. 8, TMZ reports that Adefeso filed paperwork with an LA county court seeking a restraining order against Braxton alleging domestic violence on her part.
Hours later, sources close to Braxton report to The Blast that Braxton is actually the victim, claiming Adefeso threatened a murder-suicide.
Sources allege that the couple began arguing as Adefeso transported Braxton to a mental health facility. He allegedly became enraged and violently grabbed Braxton's arm and caused bruising.
In his Instagram live video, Adefeso says the allegations of abuse against him are untrue.
"What was told about me grabbing or hitting Tamar, or anyone else, is a complete and absolute falsehood," he says.
He continues: "I've never and will ever put m hands on a woman."
Braxton's camp says there are photos to prove her claims. Despite such, she allegedly did not report the incident to the police. Sources allege her failure to report is an attempt to protect Adefeso's company from negative press.
Tamar Braxton's camp alleges David Adefeso is controlling and with her for fame
Sources close to Braxton are allegedly leery of Adefeso. In an exclusive interview with both TMZ and The Jasmine Brand, sources allege that Adefeso is controlling. Adefeso is reportedly unhappy with his portrayal in Braxton's upcoming We TV spinoff.
Family members reportedly believe Braxton's behavior is different since being with Adefeso. They claim her mood is directly affected by his attitude.
Others from Braxton's camp claim Adefeso has too much involvement in Braxton's business affairs.
Despite Adefeso's claim that he does not want to be a reality star, sources allege he makes it his priority to be present during filming even when he's not on the schedule.