From David Archuleta to Ariana Grande, Here's a List of the Artists Miley Cyrus Collaborated With
Who wouldn't want to collaborate with Miley Cyrus? Here are a few of the musicians featured alongside this artist.
Miley Cyrus is pretty powerful just by herself. She recently released her song "Slide Away" and performed it at the 2019 MTV Video Music Awards. She acted in an episode of Netflix's original series Black Mirror. Recently, Cyrus appeared on a song alongside artists like Lana Del Rey and Ariana Grande for the movie Charlie's Angels. What other artists has Miley Cyrus collaborated with? Here's our list of musicians featured on music with the pop star.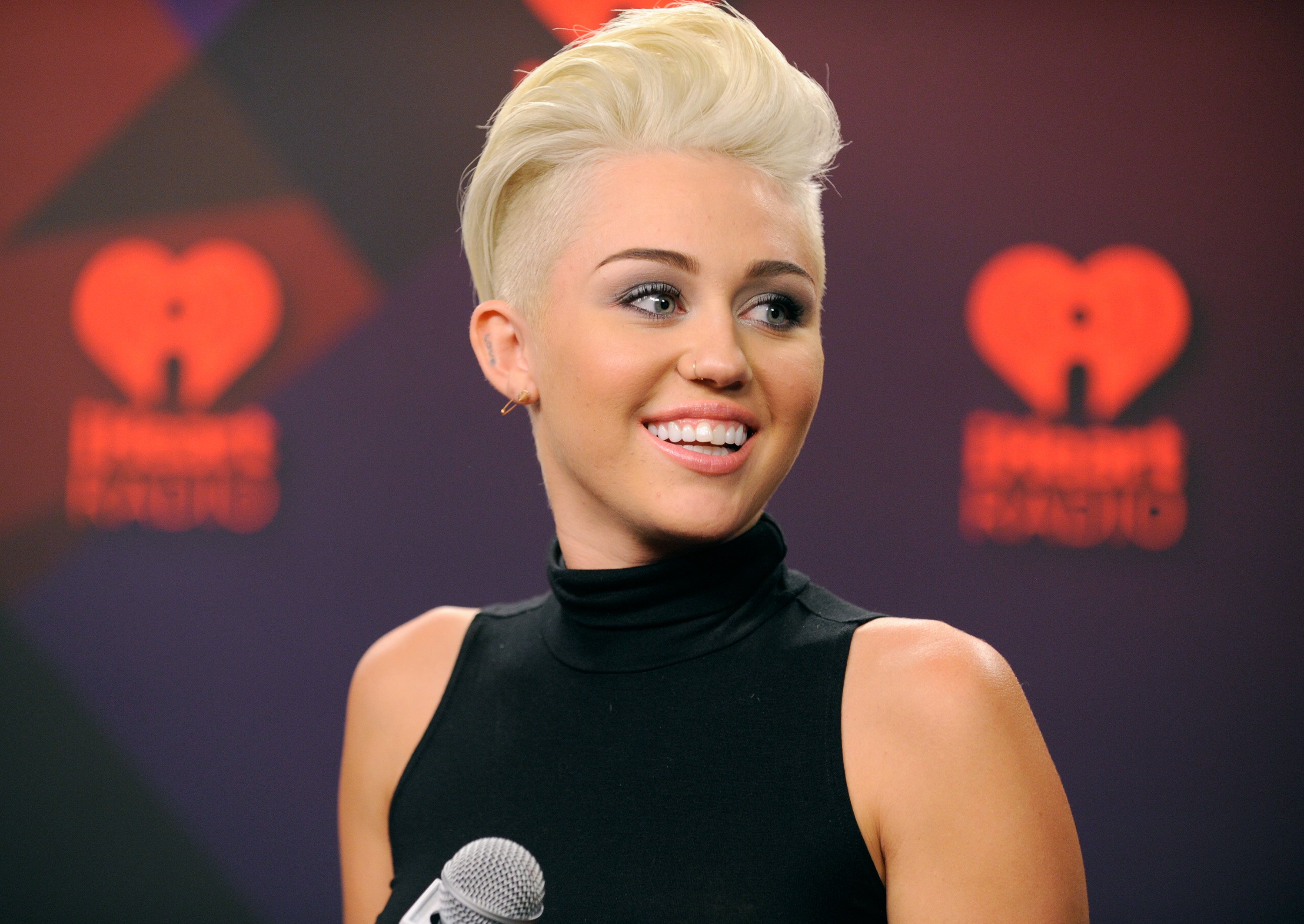 Miley Cyrus collaborated with artists like Big Sean and Brittney Spears during her 'Bangerz' era
Fans of Hannah Montana remember Miley Cyrus' iconic duet with David Archuleta for "I Wanna Know You." Thanks to that television series, viewers saw young Miley Cyrus sing with multiple Disney stars, even The Jonas Brothers. Since then, Miley Cyrus branched out, collaborating with multiple artists for her solo music.
Following her time on Hannah Montana, Miley Cyrus released her album entitled Bangerz. There, she featured musicians like Big Sean, Brittney Spears, French Montana, and Ludacris in her music. The most popular of the four, "FU," featuring French Montana, earned over 50 million plays on Spotify.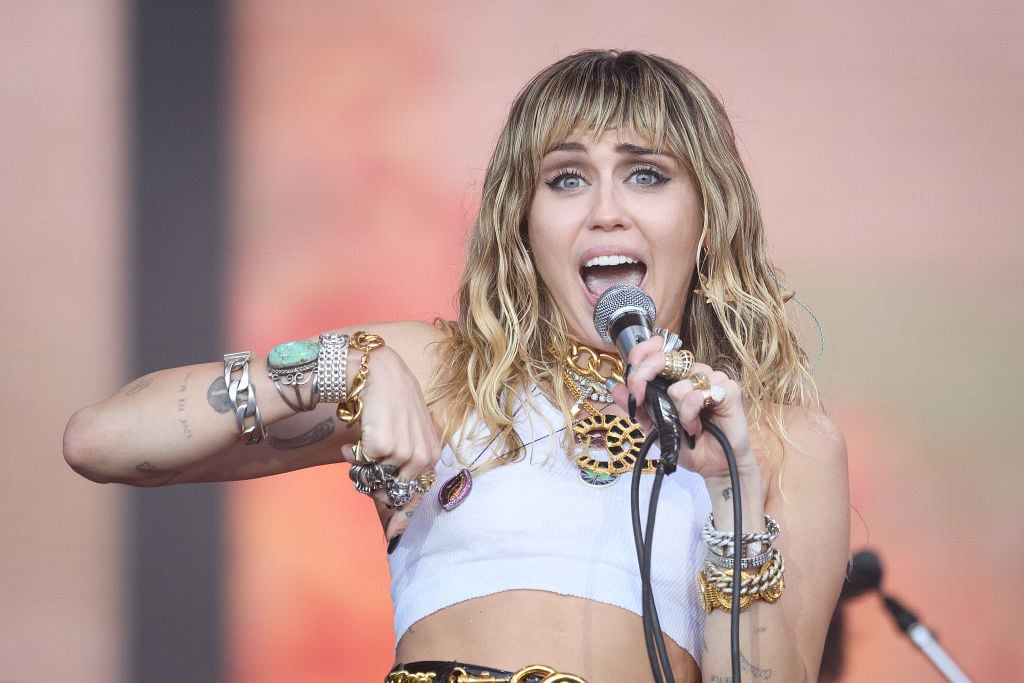 Dolly Parton is featured on Miley Cyrus' song 'Rainbowland'
For fans of both artists, it's no surprise that Dolly Parton is Miley Cyrus' godmother. The two sang together at the 2019 Grammy Awards. For Cyrus' 2017 album Younger Now, she featured the country legend on her song "Rainbowland."
But Miley Cyrus didn't stop there. In addition to featuring other singers for her music, the artist is featured on songs produced by other musicians. That includes the song "Nothing Breaks Like a Heart" with Grammy-award winning songwriter, Mark Ronson. The single currently has over 290 million streams on Spotify.
Miley Cyrus collaborated with RuPaul for her song 'Cattitude'
It's no surprise that Miley Cyrus fits right in with the drag queens on Drag Race. The artist featured former contestants in one of her live performances. That includes members of the Haus of Edwards, Alyssa Edwards, and Langja Estranja. Following Miley Cyrus' appearance on the premiere of RuPaul's Drag Race season 11, Miley Cyrus featured the drag queen RuPaul on her song "Cattitude."
"Cattitude" is one of the songs off of Miley Cyrus' most recently released EPs, entitled She Is Coming. Other artists who appear on She Is Coming, include Swae Lee, Ghostface Killah, and Mike WiLL Made-It. Some songs off of that album, such as "Mother's Daughter" even earned nominations at this year's MTV Video Music Awards.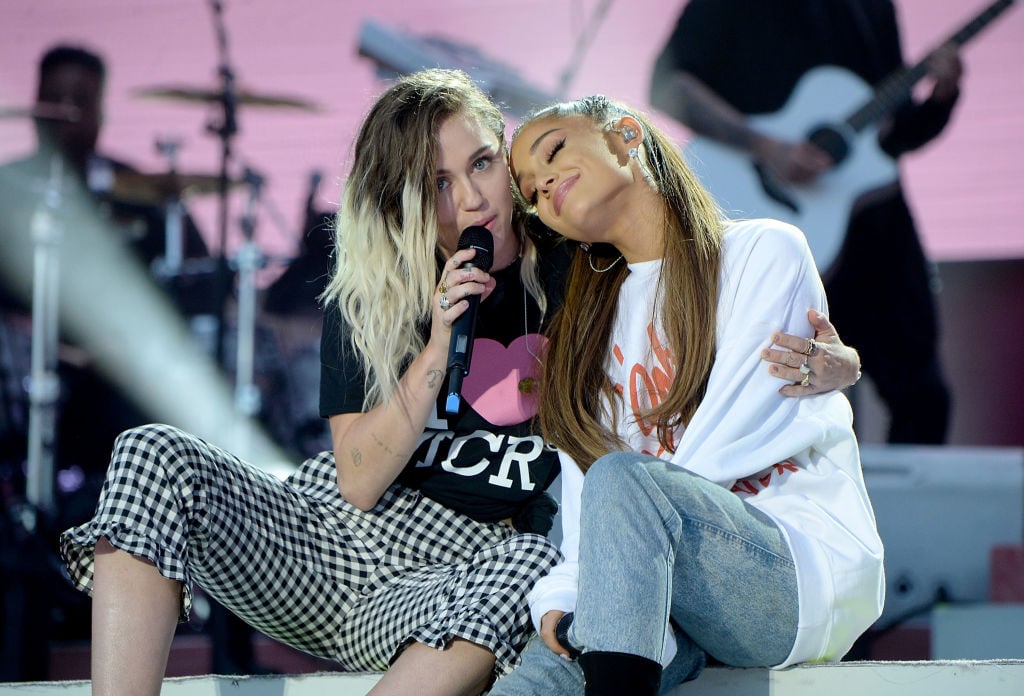 Miley Cyrus is featured on the 'Charlie's Angels' song with Ariana Grande and Lana Del Rey
Put Miley Cyrus, Ariana Grande, and Lana Del Rey in the same song and you have a power anthem made by some of the most powerful women in the music industry. The artists released the song in collaboration with the upcoming remake of Charlie's Angels, starring Naomi Scott and Kristen Stewart. Their song, entitled "Don't Call Me Angel" premiered on Sept. 13, 2019. Almost instantly fans went crazy for this collaboration.
Music by Miley Cyrus, including her EP She is Coming, is available on Spotify, Apple Music, and most major streaming platforms.