David Beckham's Finally Pulled the Trigger on a $5.3 Million Yacht
Soccer legend David Beckham loves vacationing so much he bought an expensive yacht for trips around the world.
David Beckham was one of the most recognizable soccer players of the '90s. Since his retirement, he and his wife Victoria aren't in the spotlight as much, but they still manage to elicit attention when they vacation. A good part of those getaways often includes yachts. Beckham loved those trips so much he bought one of his own.
While he was at it, he also purchased an interest in a new MLS team, Inter Miami CF.
David Beckham's life in 'retirement'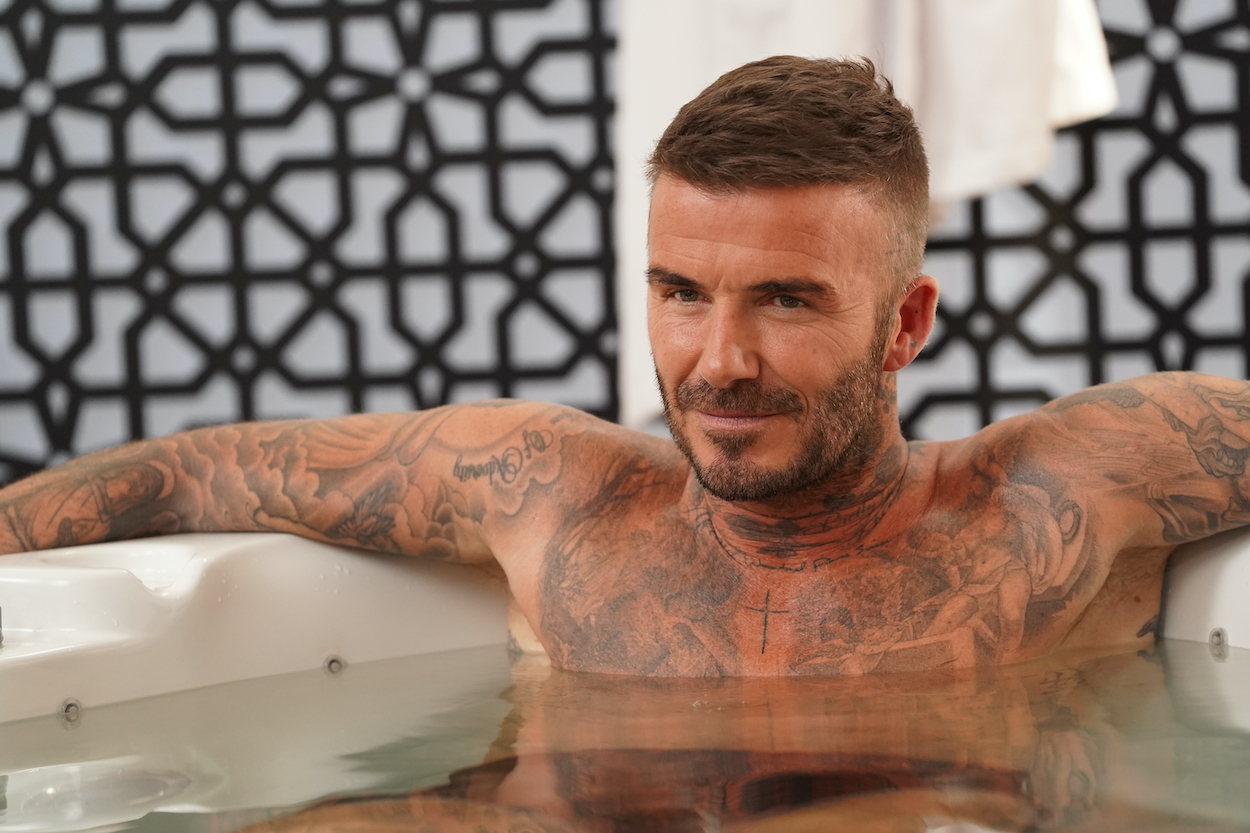 Beckham has been in the spotlight since his debut with Manchester United at only 17. He was with the club during their glory days and won the Premier League title six times and the FA Cup twice. Known for his bending free kicks and crossing abilities, Beckham scored 85 goals over his time with United, details Biography.
By the early 2000s, his relationship with his coach, Alex Ferguson, deteriorated so much that after a contentious loss in the FA Cup, Ferguson kicked a soccer cleat, cutting Beckham above the eye. Shortly after, Beckham left England, signing with the Spanish powerhouse Real Madrid. 
He stayed with Real Madrid, even winning the La Liga championship, until 2007. With Victoria Beckham making waves in the fashion world, Posh and Becks set their sights on America. He signed a 5-year deal with MLS team LA Galaxy. The hope was to attract more interest in the MLS and soccer in general. 
Over his career, he appeared in 719 games and scored 129 goals. In 2013, after playing professionally for 21 years, Beckham called it quits. At that point, although he had an illustrious career, he wasn't as dominant as he once had been. 
Since his retirement, he's worked as a Goodwill Ambassador for UNICEF and just recently purchased an ownership share in a new MLS team, Inter Miami CF.
David Beckham's $5.3 million yacht
The Beckhams may work hard, but they play even harder. Their highly photographed vacations with pals Elton John, his husband, and kids are usually tabloid fodder, as referenced by Harper's Bazaar in-depth piece on the group.
With the Beckhams cruising on their friends' yachts and renting their own, it was high time they got one for themselves. Beckham purchased a SeaFair yacht he coined "The Sophisticated Lady." No doubt it's a nod to his posh wife's background.
Money Inc. reports that he spent $4 million for the ride, but it's equipped with luxuries the Beckhams are used to. The Sun reports the yacht can go as fast as 40 mph and has room for eight. It's 94 ft long and has four bedrooms, a gym, and separate crew quarters. 
Beckham's newest project: Inter Miami FC
Inter Miami FC began to play in the MLS during the Spring 2020 season but didn't last long because of the pandemic. When Beckham joined the MLS, he had a contract option to buy an expansion team for $25 million. He exercised that option shortly after his retirement. With Miami identified as a target city, Beckham and Co. got to work. 
When the season resumed in the fall, MLS Soccer reports that they narrowly made the playoffs before a first-round exit to Nashville SC. Their big-name players include forward Gonzalo Higuain and midfielders Blaise Matuidi and Rodolfo Pizarro — all expected to return next season.
In early January 2021, the team announced that former English soccer star Phil Neville was taking over as head coach. Beckham's new project might get him more time on his yacht, too. He reportedly docks it in the harbor surrounding Miami.