David Beckham Once Gifted Victoria a $1.8 Million Platinum-Covered Sex Toy Encrusted With a 10-Carat Diamond
There are plenty of celebrity power couples who capture the hearts of their fans and help inspire "couples goals." Victoria and David Beckham are among these inspirational duos. Each came into the relationship with their own fortune and fame, and together they have built a beautiful family and an enviable marriage. The pair started dating in 1997 and welcomed their first child the very next year. They were married shortly after and grew their family with three more children over the next several years. 
At this point, the couple have a relationship more than two-decades-long, and they have had some very memorable public moments in the meantime. Now we know that Beckham, who has had to answer the question "what do you get the woman who has everything?" more than once, has presented his wife some lavish gifts — including a $1.8 million sex toy!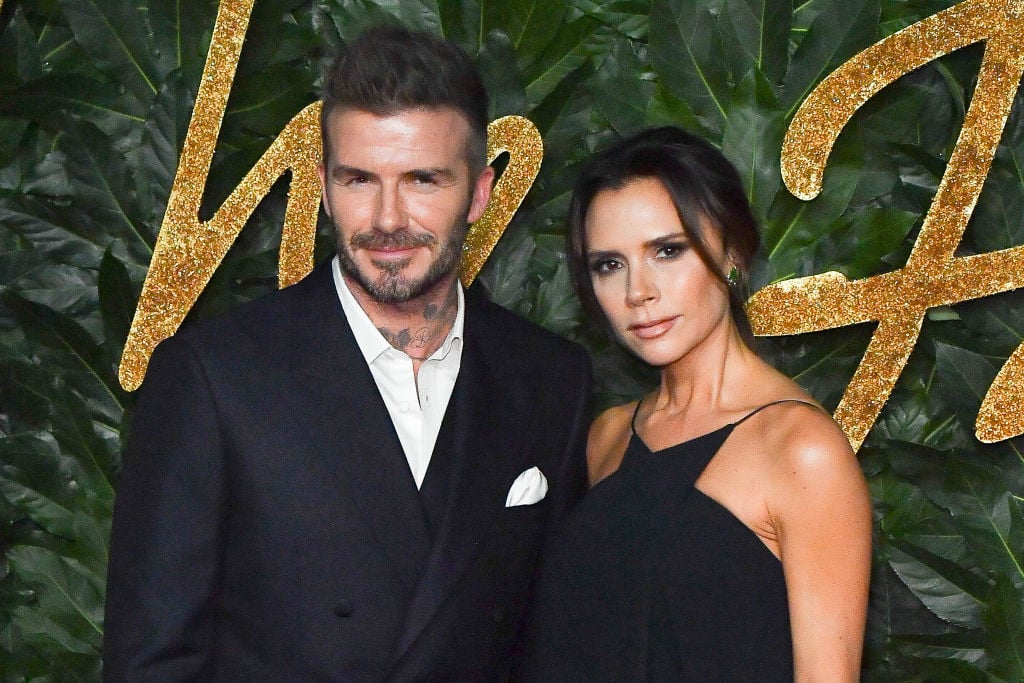 David Beckham rose to fame through soccer
RELATED: David Beckham Once Gave Victoria Beckham an $8 Million Valentine's Day Gift
Born in London, Beckham showed an early affinity for athletics and became a soccer star at a very young age, according to Biography. He won a national soccer competition when he was only 11 and left home by the age of 16 to train with Manchester United. By 18, he was officially part of the team and won the Young Player of the Year award in 1997. By the next year, he was bringing home $13 million in endorsement deals, and it was safe to say that his career had taken off. 
In 2003, Beckham was traded to Real Madrid in a shocking deal. At the same time, Americans were getting to know the star mostly through the popularity of the film Bend it Like Beckham. This popularity helped land him a $250 million deal with the newly created L.A. Galaxy in 2007. After facing several injuries during the start of his American career, Beckham went on to launch an underwear line with H&M, hinting at his long-term success strategy. In 2013, he announced his retirement from sports and has focused on a lucrative career in investments and endorsements.
Victoria Beckham was a famous Spice Girl
Around the same time that Beckham's career was starting to launch, Victoria Beckham found herself in the midst of a musical phenomenon. She was one participant of the five-member girl group The Spice Girls. Known as "Posh Spice" Beckham was launched into superstar status as the group's first album gained worldwide success. The group went on to absolutely stunning popularity, even getting their own movie. However, the pressure and crazy schedule started to take a toll, and the group was bickering, according to Biography. They would eventually part ways. A few reunion attempts have kept the groups' fans hoping for a real comeback, but nothing solid has come out of the efforts. 
Meanwhile, Beckham was able to leverage her fame into a career in fashion. Much like her husband, Beckham is savvy when it comes to diversifying her income options and has done extensive work as a model as well as launching her own lines of sunglasses and jeans.
David gifts Victoria Beckham lavish accessories
David and Victoria Beckham had a whirlwind relationship that happened quickly. The fact that they had their first child so soon after meeting and before getting married had many speculating that the pair wouldn't last. However, they proved all the critics wrong and have had an impressive and supportive marriage for decades.
Along the way, David has gifted his wife some truly lavish items. Among these gifts was a rare and extremely expensive sex toy. In 2004, Beckham bought his pregnant wife a $1.8 million sex toy created by strip club owner Peter Stringfellow. It's a vibrator with a diamond-encrusted base that links to a 16-carat diamond necklace, according to SF Gate.
Shockingly, this isn't the most expensive gift Victoria has received from her husband. One Valentine's Day, he gifted her with a stunning necklace covered in rubies and diamonds for a staggering $8 million. It must be tough for him to think of something to top himself year after year!